Mrs. K was a refugee who recently arrived in the U.S. to reunite with her husband and children. They arrived safely a few weeks ahead of her. On her initial refugee health exam, Mrs. K discovered she was six weeks pregnant. She had just arrived after escaping persecution in southeast Asia and faced the tremendous task of settling herself and her family in a new home. It was impossible for her to contemplate bringing another child into her family at the time. When Mrs. K came into the primary care clinic where I work seeking a medication abortion, I was happy to help her through the process.
In California, where my primary practice is located, any pregnancy-related care, including abortion care, is covered by Medicaid. Any person who is eligible for Medicaid and seeking an abortion for any reason can obtain the health care services they need without delay. That means access to an abortion as soon as someone decides, rather than having to delay for weeks to scrape together funds to pay out of pocket. The day Mrs. K. came into clinic, we signed her up for emergency Medicaid and provided her medication abortion that same day with full insurance coverage. She was able to quickly move forward to establish herself and her family in this new country, without having to worry about coming up with hundreds of dollars to pay out of pocket for the medication.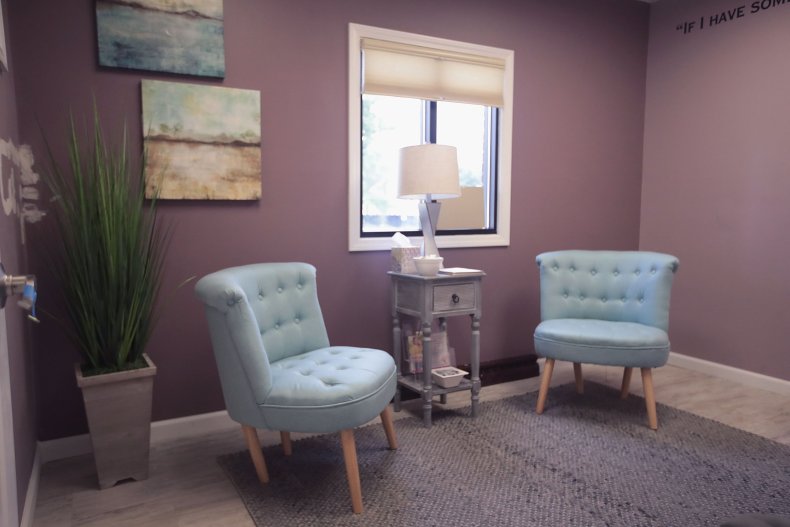 It's a stark contrast to what my patients experience in Texas, where I regularly travel to provide abortion care. Texas has some of the most restrictive abortion laws, including banning state Medicaid coverage of abortion and even state-regulated private insurance coverage for abortion care. Unlike Mrs. K, my patients in Texas who have Medicaid coverage and private insurance alike have to fundraise—sometimes for weeks or months—in order to afford their abortion out-of-pocket. This burden was already heavy for people with Medicaid coverage who are struggling to make ends meet. It has been devastating in the midst of the COVID-19 pandemic when so many Americans had the rug pulled out from under them.
For the majority of people seeking an abortion in the U.S., obtaining an abortion is not as straightforward as it was for Mrs. K. The Hyde Amendment, inserted into every federal budget since 1976, prohibits federal insurance coverage of abortion care. Only 16 states allow state Medicaid funding to go toward coverage of abortion care. For those who have Medicaid insurance coverage in the other 34 states, paying for an abortion out of pocket is the only option available. This limitation in access to insurance coverage for an essential and constitutionally protected health care service leaves behind millions of people, based solely on their income levels and where they live.
What this means for my patients in Texas is that they might come into a clinic, undergo state-mandated counseling and unnecessary ultrasounds (additional barriers that Texas requires before obtaining an abortion), just to realize at the end of the day that they don't have enough money to pay for their abortion. For some, the weeks of delay spent raising money may make it too late for a medication abortion, or they may need to delay an abortion into the second trimester with even higher costs. And this doesn't account for the additional costs of travel and accommodations, child care and days off of work that many people face when obtaining an abortion. Each of these stacking costs and barriers at each step can be overwhelming and seem insurmountable for some families. The burden of this policy falls particularly on communities of color, who are disproportionately represented among Medicaid recipients, and who historically have had the most barriers in obtaining equitable health care.
The House recently took an important step by passing a spending bill without the Hyde Amendment for the first time in decades. The Senate must follow suit. This is a racial and economic justice issue just as much as it is a health care and reproductive justice issue. It's unconscionable to continue discriminating against my patients based on their income level and where they live. Eliminating the Hyde Amendment and covering all pregnancy-related care, including abortion, is critical to achieve true reproductive justice and liberation.
Mai Fleming, MD, is a family physician practicing in California and Texas, faculty at the University of California, San Francisco and a fellow with Physicians for Reproductive Health.
The views expressed in this article are the writer's own.