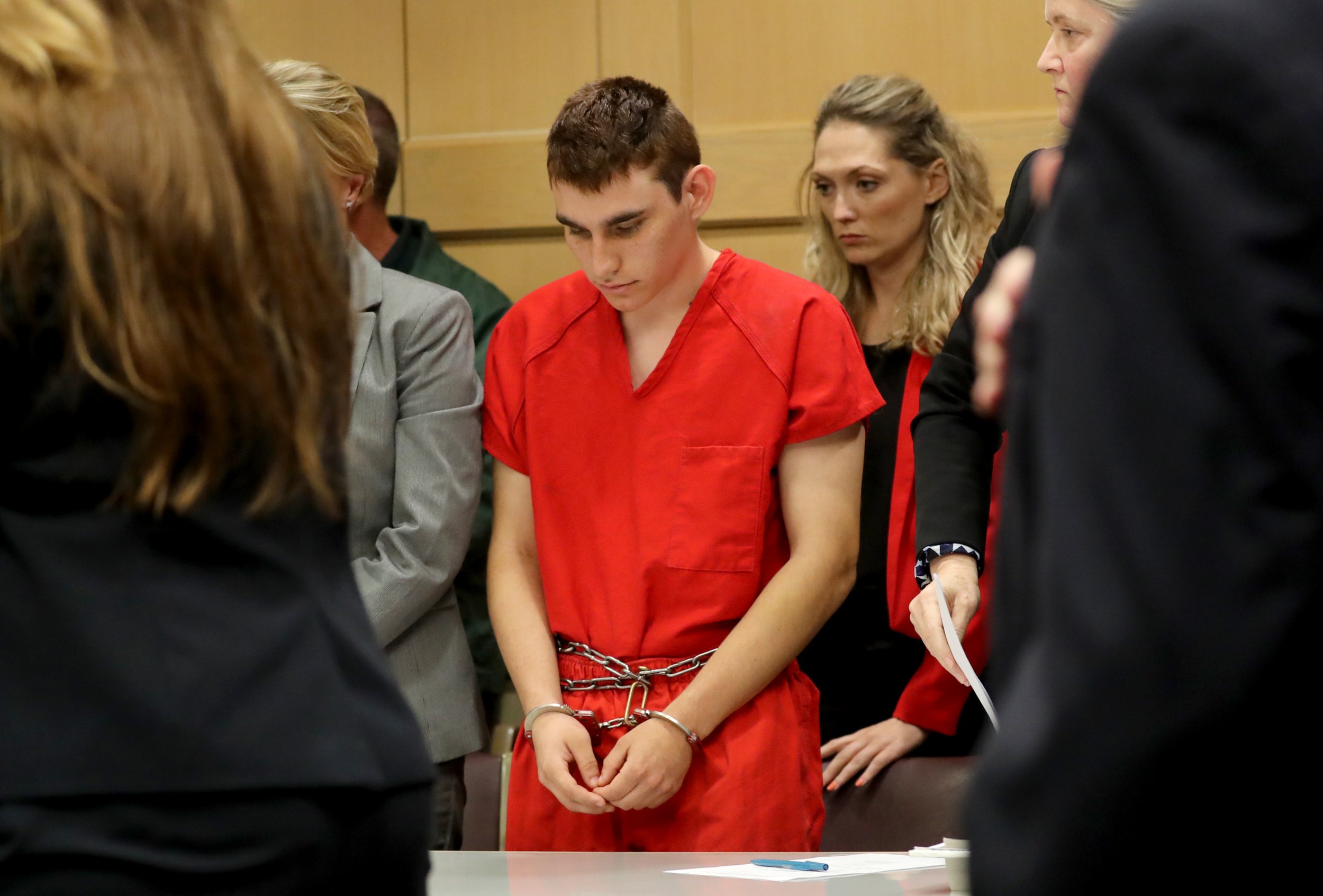 The public defenders for Nikolas Cruz, the suspect in the Parkland, Florida, school shooting, asked to be pulled from the case, saying the 20-year-old's inheritance would allow him to pay for private counsel.
The Broward County Public Defender's Office filed a notice on Wednesday, arguing that Cruz's expected inheritance of nearly a half-million dollars meant he shouldn't be allowed free legal representation, reported The Associated Press.
Cruz is set to inherit roughly $432,000 in the coming months from the life insurance policy of his late mother, who died in November 2017 from flu-related pneumonia.
By law, public defenders are assigned to defendants who cannot afford their own representation.
On February 14, 2018, an assailant, later suspected to be Cruz, stormed Marjory Stoneman Douglas High School with an assault rifle and opened fire, killing 17 people and injuring 17 others. Cruz, who had previously been expelled from the school for unspecified disciplinary reasons, was 19 years old at the time of the attack.
Cruz was arrested about an hour later in a nearby area after he escaped on foot from the scene by blending in with the panicked students evacuating the premises. He has since been charged with 17 counts of first-degree murder and 17 counts of attempted murder, and faces a potential death sentence if convicted. Cruz pleaded not guilty but has expressed, through his attorneys a willingness to change his plea if he were offered a life sentence.
Broward public defenders Howard Finkelstein and Gordon Weekes, Finkelstein's chief assistant, said they filed the request after learning this week of the amount Cruz would inherit, according to the AP. Last year, they had reason to believe that the suspect would inherit only $30,000, an amount too low to afford private counsel. "By statute, we can only represent the poor and indigent," Weekes told the news outlet. "We are asking to withdraw from the case because the defendant is no longer poor."
It's not certain, however, that Cruz will receive the full payout from the insurance policy. Ongoing lawsuits filed against him by Parkland victims' families might mean a judge awards the insurance money directly to them. Cruz had previously said he wanted the money from the policy to be given to the victims and their families.
Even if Cruz is allowed to claim at least a portion of the amount, it is unclear how he will manage the funds from prison. Cruz will not be receiving any guidance on the matter from the Broward County Public Defender's Office, according to Weekes.
Circuit Judge Elizabeth Scherer, who will be overseeing the proceedings, will likely set a hearing on the public defenders' withdrawal motion at a later date. Until then, it is unclear whether they will be required to continue defending Cruz.
In the weeks following the Valentine's Day attack in 2018, Cruz's attorneys revealed that the he had been put on suicide watch following his arrest and had displayed sadness and remorse for his violent actions.
"What was relayed to me was 'he is such a child,'" Weekes told the Sun Sentinel. "That's the impression our attorneys are getting."
The Broward County Public Defender's Office did not immediately respond to Newsweek's request for comment.