Public Gatherings Banned as Samoa's Measles Crisis Continues
A state of emergency was declared in Samoa this week as the country continues to battle a measles crisis that has claimed 20 lives to date, mostly children under the age of 5.
There have been 1644 cases of measles have been reported since the outbreak began in October, and 11 children are currently in the hospital, critically ill.
Vaccines have been made mandatory in the country, large gatherings involving children have been banned, schools have been closed indefinitely and a mass immunization campaign has begun.
"Any person who actively discourages or prevents in any way members of the community from receiving their vaccination injection, is hereby warned, to cease immediately, and is similarly warned not to take any further action of that kind," a government directive posted on Facebook warned.
"The way it is going now and the poor coverage, we are anticipating the worst to come," Director General of Health Leausa Toleafoa Dr. Take Naseri announced during a press conference.
But as parents worry about the health of their children, they may turn to alternative methods of keeping their kids healthy. While some have undertaken spiritual healing, others have turned to alternative medicines.
One such man, claiming his Kangen Water product has healing properties, has said that his product is a way back to good health for the afflicted. "They're feeling good," he told RNZ. "The measles are already … not cured, but it's already back to normal."
Samoa's vaccination program was briefly suspended last year when two infants died after being given the MMR vaccine. A later investigation discovered that the problem with those particular vaccines sprung up because the nurses in charge of the vaccinations incorrectly administered the shots, but by then word of mouth and parental fears had discouraged parents from getting their children vaccinated. The WHO blame both misinformation that spread in the wake of those tragedies for the measles pandemic the country is now facing.
Tonga and Fiji are fighting an outbreak of the disease as well, which began in New Zealand and currently has over 2000 confirmed cases. In Fiji there are concerns about vaccine shortages as they await a fresh shipment from India. UNICEF is also participating in the vaccination program, with 110,000 doses of measles vaccine distributed to them to the populace of Samoa thus far.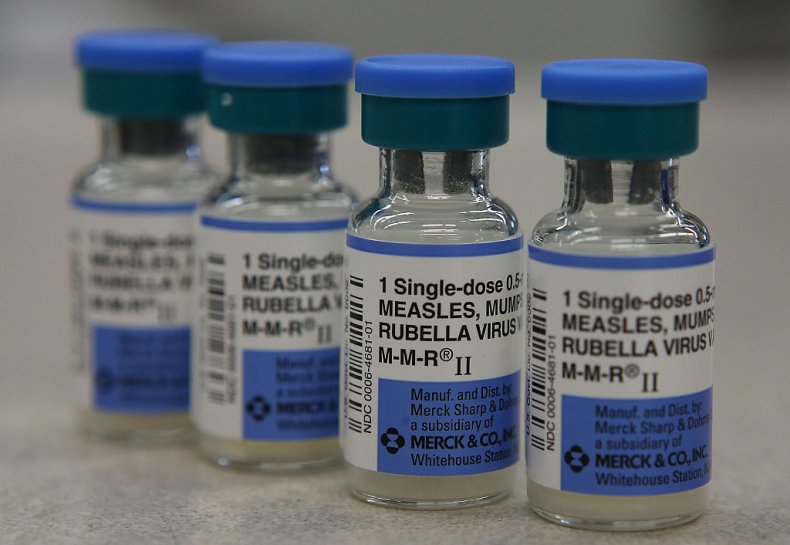 There is some concern that travelers from Australia and New Zealand might further spread the illness.
"All travelers who have recently returned from Samoa (should) report to healthcare providers immediately if experiencing any of these symptoms—high fever, runny nose, cough, red and watery eyes and a rash," the Samoan government said in a statement.