The Public is Listening to Weinstein's Victims Because They're 'Famous And White,' Jane Fonda Says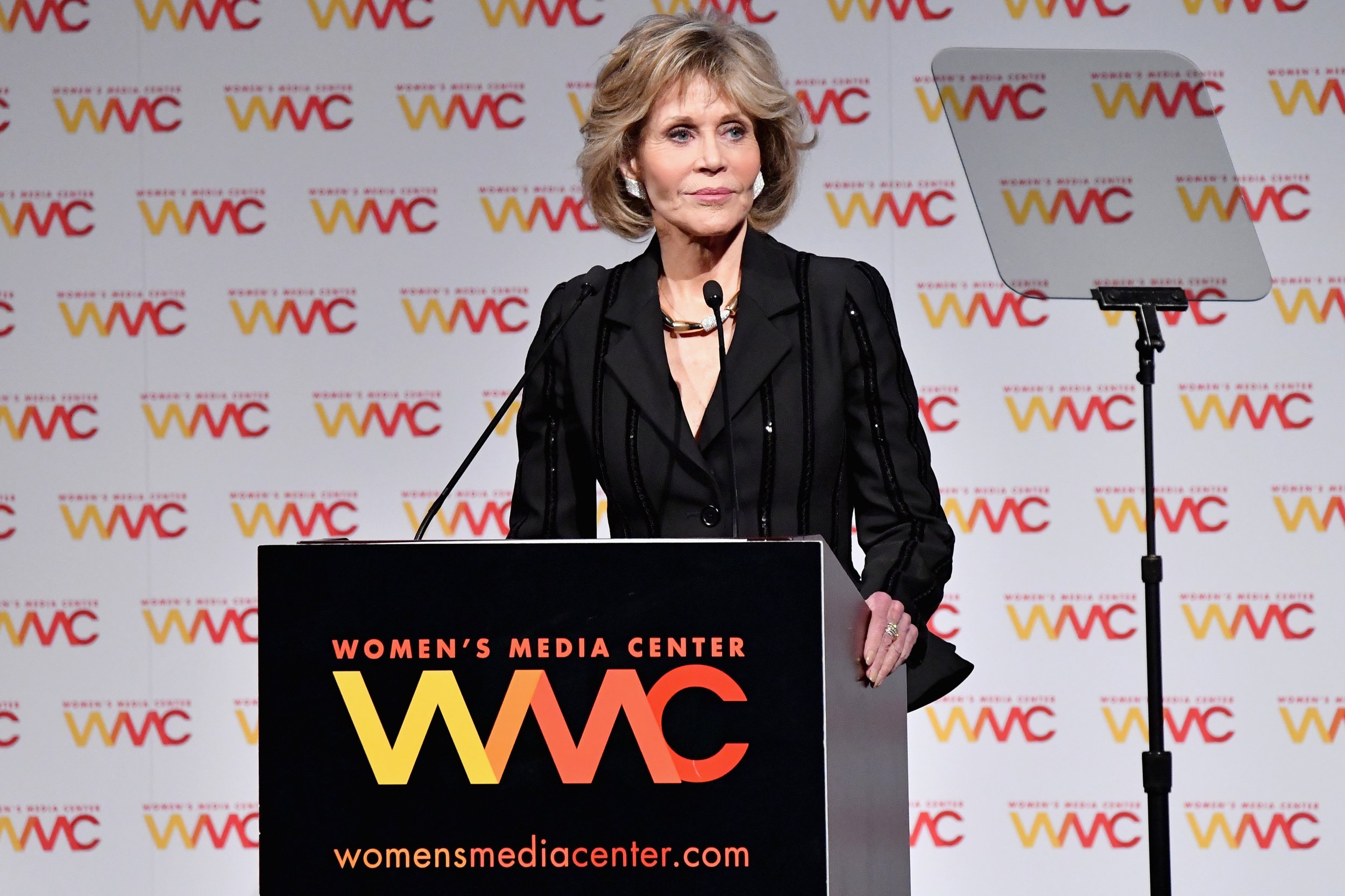 Dozens of women started a national conversation about sexual harassment with allegations against Harvey Weinstein, but they would not have gotten anywhere if they weren't "famous and white," according to Jane Fonda.
"It's probably because so many of the women that were assaulted by Harvey Weinstein are famous and white and everybody knows them," the famous and white Fonda told MSNBC's Chris Hayes Wednesday night. "This has been going on a long time to black women and other women of color and it doesn't get out quite the same."
Indeed, it was just a few months ago when BuzzFeed published a bombshell exposé about R. Kelly, reporting that the famous R&B singer was holding women hostage on his multiple properties in a "cult." The piece sparked shock and outrage at the time, but even as more alleged victims have come forward with disturbing tales of sexual and domestic abuse, Kelly has yet to face any consequences. Even in the immediate aftermath of BuzzFeed's report, Kelly continued to perform to crowds of screaming fans, many of whom could find no fault in their idol.
"R. Kelly needs to be shut down," Karen Attiah, the Washington Post's Global Opinions editor, wrote on Twitter in response to Fonda's comments. "But sadly, this comes down to the lack of value America places on black women and girls."
The growing list of Weinstein's alleged victims includes Angelina Jolie, Rose McGowan, Gwyneth Paltrow and Kate Beckinsale, an overwhelmingly white bunch, save for Lupita Nyong'o, whose individual allegations Weinstein has refuted, prompting its own mini-scandal of racial bias by the movie mogul.
Many women of color noticed a race component to the Weinstein scandal earlier, pointing out that thousands of women had boycotted Twitter after the platform silenced McGowan for some of her Weinstein commentary, but not when black comic Leslie Jones was barraged by racist attacks from Milo Yiannopoulos and his army of internet trolls.