Public-Private Partnerships Lead the Way on Ending Health Care Disparities | Opinion
For more than a year, the COVID-19 pandemic has ravaged communities across the nation. Vaccination levels are now on the rise in the U.S., which is much-welcome news giving hope to countless people across the country who eagerly await the end of this long struggle.
In fighting the pandemic, however, the troubling inequities in health care that hurt some of our most vulnerable communities became even more pronounced. In vaccine distribution, stark disparities have emerged along racial and geographic lines in terms of getting communities the shots they need to effectively ward off the spread of COVID-19. These disparities amplified how hard-hit these communities were from the very start of the pandemic. Without targeted solutions, their journey back from the pandemic will be far longer than it should.
These are tough, complex problems that will require more than government intervention and private innovation to fix—our country needs innovative public-private partnerships that tackle these disparities head-on and meet the needs of Americans struggling to get the high-quality care they need. Thankfully, there are companies and nonprofit organizations across the United States that are already hard at work at bridging the disparities that exist in American health care.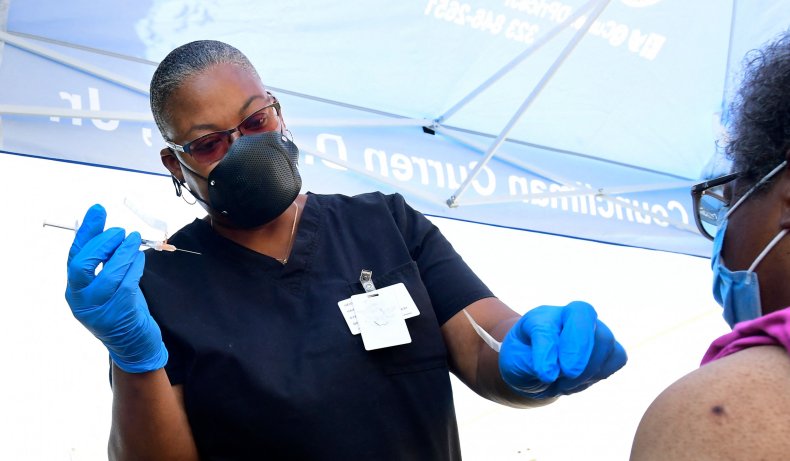 Take, for example, the partnership between the Department of Veterans Affairs, Veterans of Foreign Wars (VFW), The American Legion and the health care technology company Philips to create the Accessing Telehealth through Local Area Stations (ATLAS) initiative. By using local VFW and American Legion posts as a base, this initiative helps provide care to veterans across the nation. Since many veterans live in rural areas and cannot easily access other modes of care, this public-private partnership helps to bridge some of the disparities affecting rural communities.
These aren't the only hardships affecting rural communities. Many other pervasive issues exist outside these areas. Public-private partnerships are proving effective at helping to rein in many other issues as well, like the joint program between March of Dimes, a group serving the health interests of mothers and babies, and Philips to combat the high mortality rate among Black mothers.
These types of initiatives can only truly flourish and begin to meet their goal with legislative support from influential members of Congress. That's why I'm hoping leaders throughout Congress and from both sides of the aisle like Representative Ayanna Pressley (D-Mass.), Representative Tim Ryan (D-Ohio), Senator Lisa Murkowski (R-Alaska), Senator Jerry Moran (R-Kan.) and others who sit on key committees that oversee funding for programs that provide health care to underserved veteran and Native American communities come together to help lift these partnerships.
By working on policies that make these partnerships easier, lawmakers can show a robust bipartisan dedication to making health care in our country more equitable, and in turn make accessing quality care easier for people and communities who traditionally lack the resources they need.
Health care disparities have hurt Americans of different races, geographic regions and income levels for far too long, and proactive solutions will be required to finally close the gap. That's precisely why it is so encouraging to see private companies and nonprofit organizations coming together to help those most in need. It's a trend that should be encouraged by all, especially by the lawmakers with the power to help.
Merika Coleman is the assistant minority leader of the Alabama House of Representatives.
The views expressed in this article are the writer's own.