Public Rec's All Day Jogger Combines Sleek Style With Casual Comfort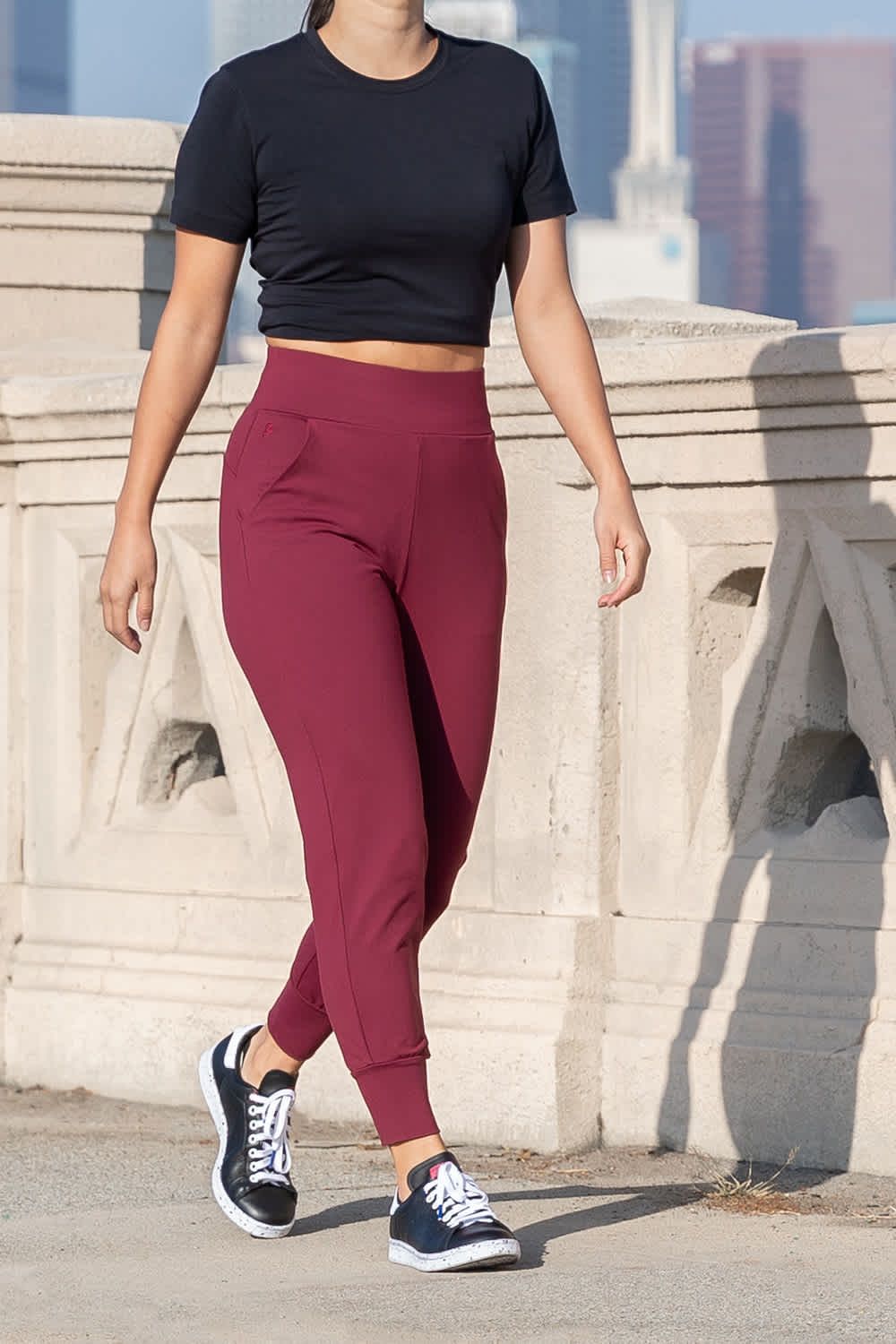 I love denim. Even though I live in Austin, Texas, where the summer heat swells to "I know how a marshmallow over a bonfire feels" intensity, I wear denim jeans and shorts all year.
Something now challenged my loyalty––due to Public Rec's All Day Jogger. When I first saw them online, I couldn't imagine that the actual joggers would match the sleek and flattering look of the images. And I doubted that I'd feel comfortable lounging in the same joggers that look good enough for the office or dinner with friends? But, surprise––I did. And darned if I didn't look good doing it.
"Those are GREAT. You look amazing. AMAZING!" That was the reaction my friend Judy had when she first saw me in the olive-green joggers. Talk about an ego boost. I thought they slimmed my looks, but Judy's reaction confirmed the impression. I have the Dark Olive color but they're also available in Black, Vintage Navy, and Maroon.
You likely know synthetic nylon repels water but also traps heat and sweat. These joggers didn't feel at all constricting or warm. But, in fairness, I wore these joggers on a 75-degree Austin day. Still, the 88% nylon and 12% Spandex were comfortably cool. Would they be as comfortable if I wore them on a 100-plus degree August day? I'm not sure. But I'd like to try.
Why? Easy. First, they look great on me, thanks to the cut that gives the legs and backside a slimmer look, perhaps thanks to the high-rise waist. The cuffs help the look, too. Before the joggers arrived, I worried the cuffed hem would remind me of low-end 1960s sweatpants with circulation-stopping elastic around the ankles. Not so.
The flat cuffs on these Joggers are tight enough to allow the pant legs to taper subtlely but loose enough for comfort. The slim side pockets include one mesh "media" pocket that protects your phone from dampness and gives the pocket a longer life. The designer styled those pockets so they lay flat, adding to the overall refined appearance. These are great for workouts, errands around town, or lunch out. They aren't heavy but offer full coverage.
Yes, I still love denim. But these All Day Joggers give me a chicer look with all the comfort of jeans. Plus, their care is easy, too. Just pop them in the washer and dryer. The bottom line —I'm a convert.
Buy the All Day Jogger at Public Rec.
*Newsweek may earn a commission from links on this page, but we only recommend products we back. We participate in various affiliate marketing programs, which means we get paid commissions on editorially chosen products purchased through our links to retailer sites.