#PublicCharge Trends On Twitter As States Sue Over Public Charge Policy
Three more states have come together to attempt to block an effort from the Trump administration to limit pathways to citizenship for certain legal immigrants, breathing life back into the #PublicCharge trend on social media on Tuesday.
New York's Attorney General Letitia James announced on Tuesday morning that Connecticut, Vermont and New York had filed a lawsuit against the federal agencies who would be implementing and enforcing the rule that would expand the definition of "public charge" starting on October 15, according to NBC News and other media outlets.
They join at least 15 other states suing the Department of Homeland Security (DHS) over the rule.
Earlier this month, DHS released a "public charge" rule that could prevent a number of residents working in the United States from obtaining green cards, ostensibly favoring wealthy migrants over those looking to escape economic hardship in their homelands. Officials can deem immigrants seeking to change their legal immigration status and who are enrolled in publicly funded programs as a "public charge," meaning they will likely use public benefits, like food stamps and public health insurance, in the future. Once labeled a "public charge," immigrants could be denied green cards, visas and other forms of legal immigration status, according to reports.
Newsweek subscription offers >
Opponents of the rule say the policy generally makes it harder for immigrants who rely on government services to get permanent legal status. To avoid running into that sort of trouble later on, families currently eligible to receive public benefits have dropped out of certain government programs or barred themselves from applying for assistance, NBC News reported.
"I think it's incredibly misguided to presume that any policy that limits health care to children and families would ever be a cost-saving measure," Dr. Julie M. Linton of the American Academy of Pediatrics told NPR. "It's much more expensive to care for a child with asthma who's hospitalized because they weren't able to take their preventive medicine because of lack of access to primary care because they don't have Medicaid."
James and Attorneys General William Tong of Connecticut and Thomas J. Donovan of Vermont say the administration expanded "public charge" rule in a way that breaches equal protection rights guaranteed under the U.S. Constitution, according to reports.
The lawsuit from the three states comes days after California State Attorney General Xavier Becerra filed the lawsuit in federal court in Northern California in opposition of the rule. Maine, Oregon and Pennsylvania as well as the District of Columbia had also joined the lawsuit, The Los Angeles Times reported last week.
Before that, thirteen states led by Washington Attorney General Robert Ferguson filed a lawsuit over the rule.
"This rule will have widespread negative impacts on our entire nation: more children will go hungry, more families will go without medical care & more people will be living in the shadows & on the streets," James tweeted on Tuesday.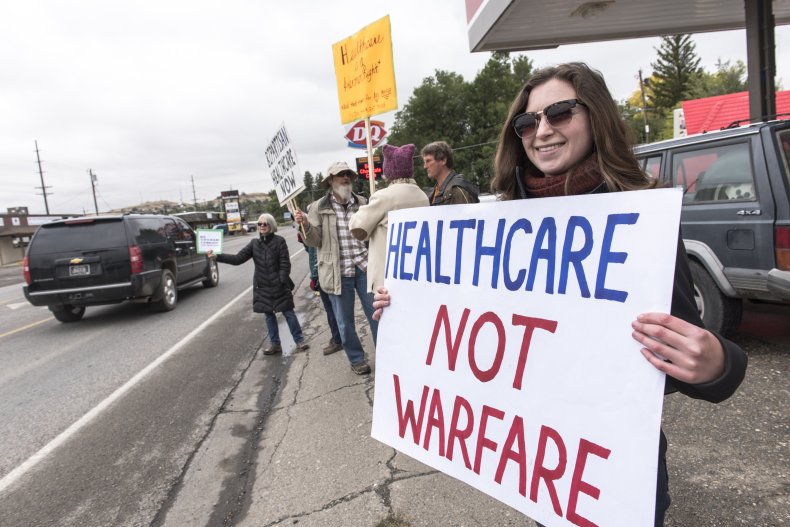 #PublicCharge Trends On Twitter As States Sue Over Public Charge Policy | U.S.