Public's Views of Military Leaders, Clergy, Judges and Reporters Reach New Lows: Poll
Americans' opinions regarding the ethics of some professions typically regarded to be respectable has dipped to new lows, according to a new poll released Wednesday.
Gallup's Honesty and Ethics poll found that military leaders, members of the clergy, judges and grade-school teachers still recorded high percentages from people saying they were very honest and ethical. However, the numbers tabulated were the lowest for each of those professions since Gallup began conducting the poll in 1976.
TV reporters, meanwhile, have consistently been sliding down the poll, and this year found them with their lowest percentage score yet. Only 14 percent of respondents rated the honesty and ethical standards of TV reporters as "high" or "very high," and 17 percent said the same of newspaper reporters.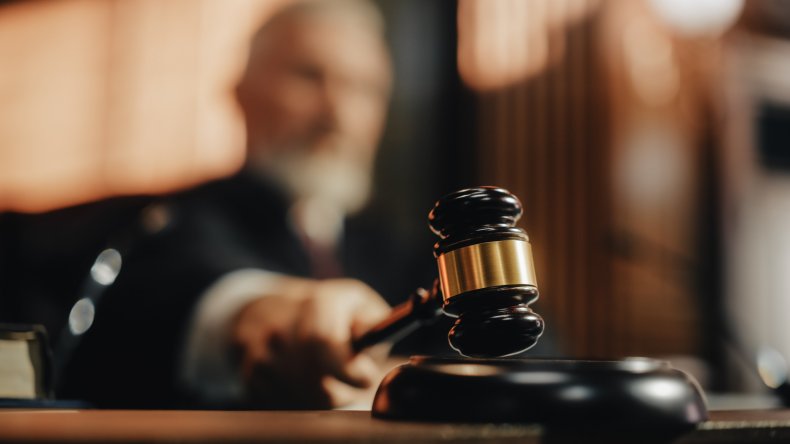 Nurses ranked the highest of the professions included on the Gallup survey for having high honesty and ethics. Eighty-one percent of respondents found nurses very ethical, compared to 67 percent who felt the same about doctors. This marked the 20th year in a row that nurses topped Gallup's list.
A majority of Americans also said military officers have high ethics (61 percent), but that number is 10 percentage points lower than the last time it was measured in 2017. Though Gallup has updated this poll annually since 1990, people being surveyed are only asked about select professions every year; other professions, like military officers, are included periodically.
The public's view on judges has seen a precipitous drop in recent years. Thirty-eight percent rate judges as having "very high/high" ethics in the most recent poll and the decline in opinion on judges has been recorded among members of both major political parties.
Republicans once rated judges highly at 54 percent in 1999, but that number fell to 38 percent the following year before edging up slightly to 40 percent in the current reading. Fifty-four percent of Democrats also gave judges' ethics a high rating in 1999, which then fell to 50 percent in 2020 before landing at 36 percent in the latest survey.
Views of the clergy have similarly continued a downward trajectory it has followed for years. After recording its highest rating of 67 percent in 1985, the clergy has trended in the opposite direction. Forty-one percent said clergy have "high/very high" honesty and ethical standards in the current poll, down three percentage points from 2021 and six points lower than 2017's reading.
Sixty-four percent of respondents also said grade-school teachers had "high" or "very high" honesty and ethical standards, which is two points lower than their previous low.
Gallup noted Americans consistently give low scores to elected officials, like members of Congress (11 percent found them highly ethical this year). Members of the media and salespeople also trended toward the bottom.
The most neutral views were held toward bankers, nursing home operators and local officeholders.