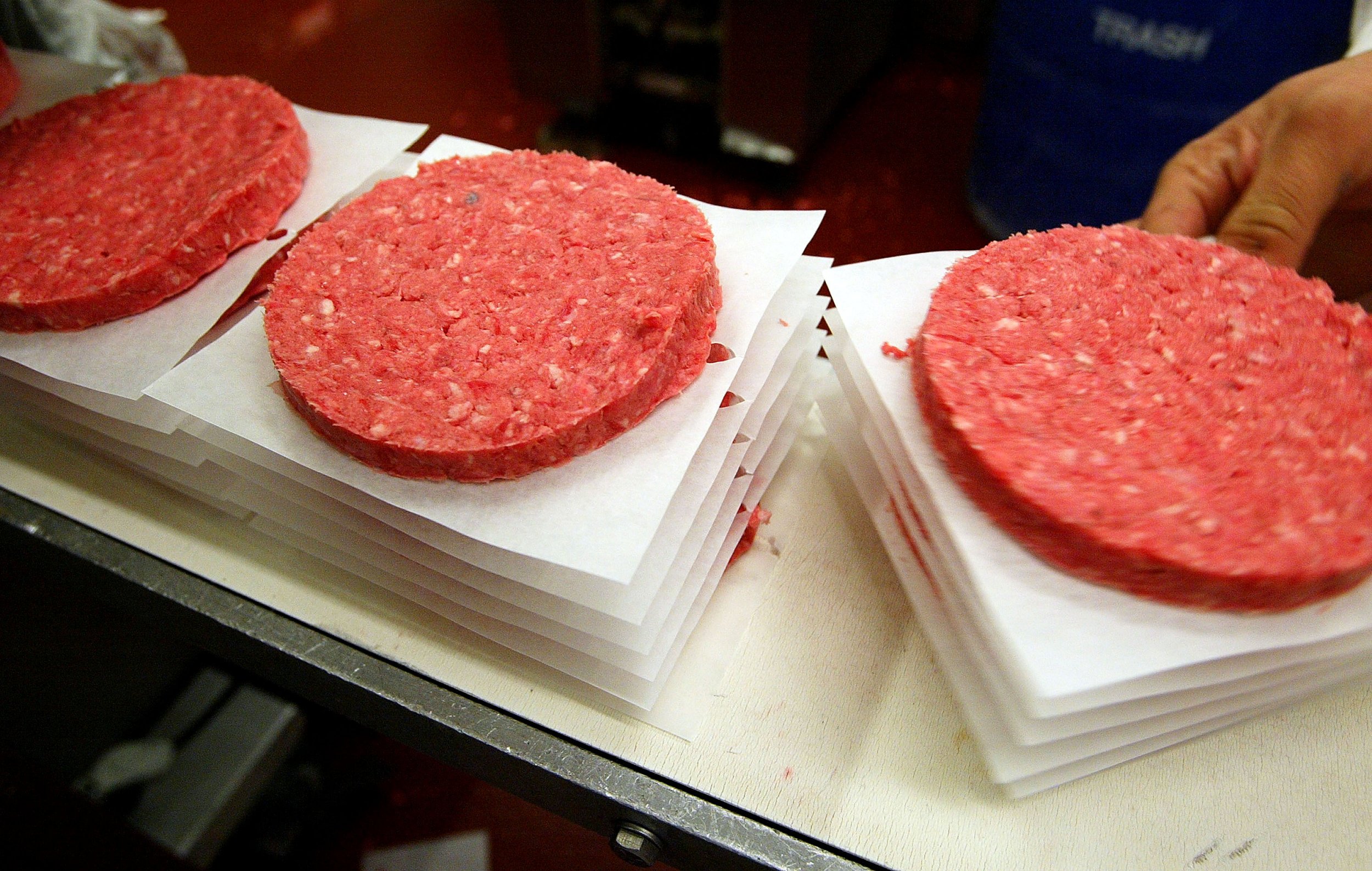 Publix voluntarily recalled an unspecified amount of ground beef after a possible contamination with E. coli caused 18 people to become sick.
The retail grocery store chain, based out of Florida, announced the voluntary recall on Thursday and a United States Department of Agriculture (USDA) press release explained the recall affected ground chuck that was purchased from June 25 through July 31. Among the products subject to possible contamination are several types of meatballs, burgers, meatloaf and ground chuck and were shipped to 24 Florida counties including Sarasota, Polk and Volusia.
An investigation identified 18 people that all experienced the onset of illness caused by Escherichia coli, commonly referred to as E. coli, between July 5 to July 25. The Food Safety and Inspection Service (FSIS) was informed of the investigation and worked with the Centers for Disease Control and Prevention (CDC) and state organizations to determine the source of the bacteria.
By using traceback information of what the patients consumed, the organizations decided that the most likely culprit for the illness was raw ground chuck products purchased at Florida Publix stores. The source of the meat has yet to be determined, but an investigation is being conducted into determining the supplier.
"FSIS is concerned that some product may be frozen and in consumers' freezers," the press release said. "Consumers who have purchased these products are urged not to consume them. These products should be thrown away or returned to the place of purchase."
There are multiple strands of E. coli with the effects ranging from completely harmless to making someone seriously ill. Verocytotoxin-producing E. coli (VTEC) or enterohemorrhagic E. coli (EHEC), both Shiga toxin-producing E. coli (STEC), are most commonly found during foodborne outbreaks, according to the CDC.
In this specific outbreak, the Shiga toxin-producing E. coli strain O26 was involved and is less likely to cause kidney problems than the O157 strain. Symptoms usually begin within three or four days of exposure and include stomach cramps, diarrhea and vomiting. People may also experience a fever, but it's usually less than 101 degrees.
While most people get better within seven days, the infection can be serious and even life-threatening. A serious but rare complication of the infection is hemolytic uremic syndrome (HUS), which destroys red blood cells and often leads to kidney failure.
There's no set treatment for a STEC infection, but the CDC said hydration is important. Unlike other infections, antibiotics are not proven to help with a STEC infection and can actually increase a person's risk of developing HUS.
E. coli is contracted by ingesting the bacteria from contaminated food, milk or water. A person can also come in contact with the bacteria by being served food from someone who did not wash their hands well after using the restroom. About 265,000 cases of STEC infections occur in the United States each year.
The USDA considers the E. coli recall a Class I, which means there is a health hazard situation with a reasonable probability that using the product will cause serious, adverse health consequences or death.