Puerto Ricans, Miranda Tearful as 'Hamilton' Opens on the Island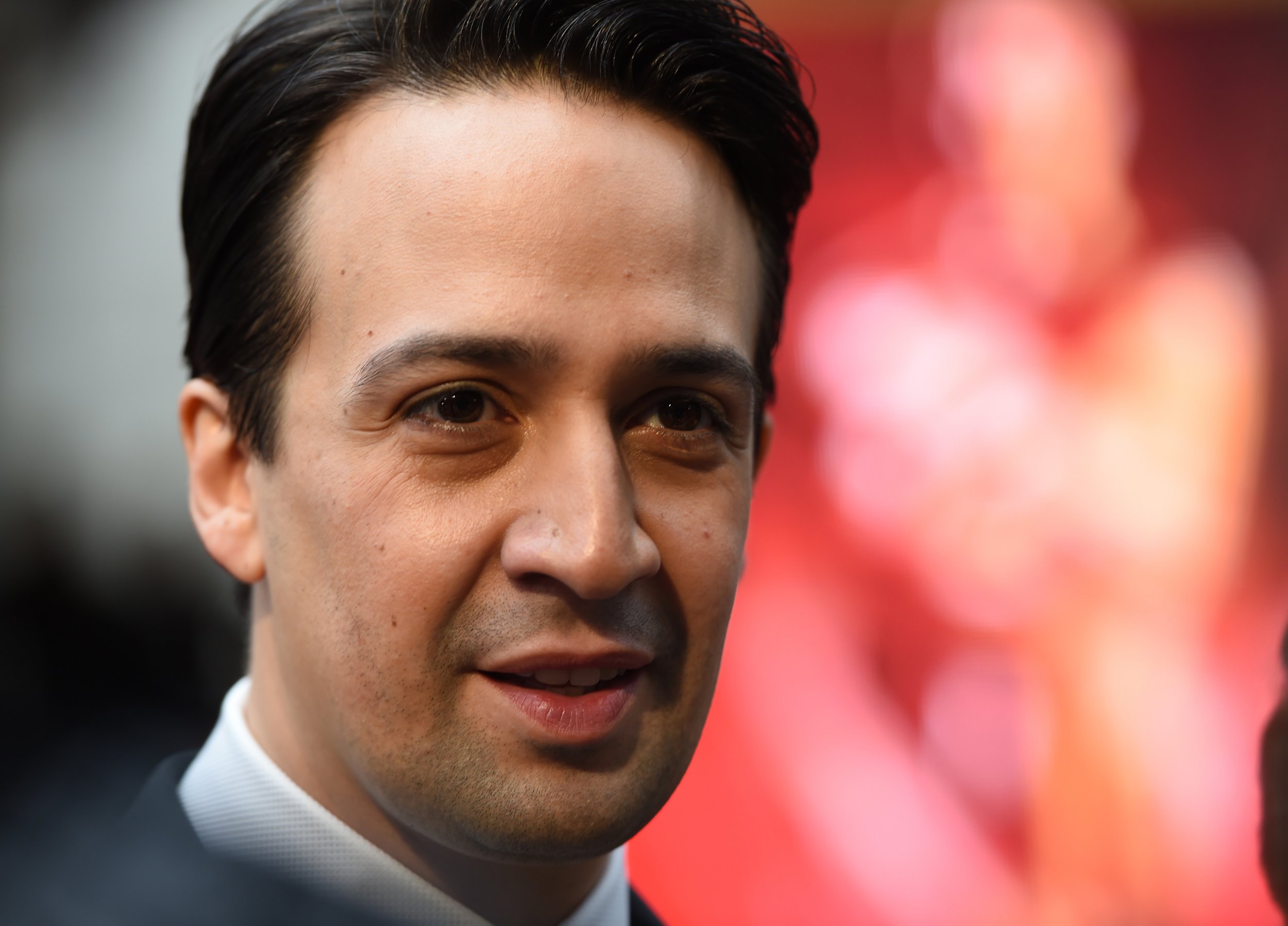 Raising a Puerto Rican flag during the curtain call, Lin-Manuel Miranda and his cast celebrated an emotional opening night of Hamilton in his father's home country of Puerto Rico on Friday night.
"Today Puerto Rico gave me more energy than ever in my life in that moment," Miranda told reporters in Spanish after the show, according to the New York Times. "I've never felt anything like that."
Several outlets, including the Los Angeles Times, reported that writer/producer/co-creator Miranda and his fellow thespians received several standing ovations.
The accolades from a tired populace still suffering from the devastating effects of Hurricane Maria in 2017 started when the actor walked onstage and identified himself as Alexander Hamilton, bringing the 2,000-seat house to its feet for a prolonged standing ovation less than a minute into the musical, wrote the Los Angeles Times.
The audience, comprised of island residents and tourists, shouted "Puerto Rico" and "Vega Alta," Miranda's father's home town. Miranda maintains strong bonds with the island and its people, as he spent summers on in Puerto Rico when his family took breaks from their home in New York City.
The ultra-popular musical, for which Miranda and the show won a Pulitzer Prize and 11 Tony Awards, runs for 16 more days in Puerto Rico.
Perhaps serving as a beacon of hope, Hamilton seemingly provided momentary relief from the consequences of the hurricane, which killed nearly 3,000 people, destroyed homes and livelihoods and most recently turned to violence, according to the New York Times.
On Thursday, popular singer and openly gay artist Kevin Fret, was shot and killed while riding a motorcycle in San Juan. Police suspect foul play and possibly extortion, as Rolling Stone reported; officials reportedly have not ruled out the incident a hate crime.
In less than two weeks, 24 homicides — including Fret's — have been reported.
CBS News reported that Douglas Leff, FBI Special Agent in Charge said Puerto Rico is facing a "crisis of violence" as shootings, gang activity and human trafficking incidents have surged. He has requested additional personnel and resources from the U.S. mainland to help.
Miranda had originally planned to perform Hamilton on the island, but the arrival of Hurrican Maria, the worst natural disaster on record for Puerto Rico, delayed the production.
Luis Miranda, Lin-Manuel's father, spoke alongside his son and the entire cast on stage.
Notable fans who attended were Jimmy Fallon, Shonda Rhimes, Questlove and Hamilton biographer Ron Chernow, who provided inspiration for Miranda's musical. Leslie Odom Jr., who won a Tony Award for playing Aaron Burr in the original Hamilton, also attended, according to the Los Angeles Times.
But it was locals like Yolanda Hidalgo, a Aguadilla doctor, who attended with her mother, Yolanda Hernandez, a nurse, who gave a local perspective.
"Things have not been the same after the hurricane," Hidalgo told the New York Times. "It has been more than a year, and there are still so many troubles — towns that have not recovered, people still without jobs who lost houses, who lost everything. And there is a lot of sickness."