Puerto Rico Can't Afford Another Crisis, It Needs a Moratorium on all Foreclosures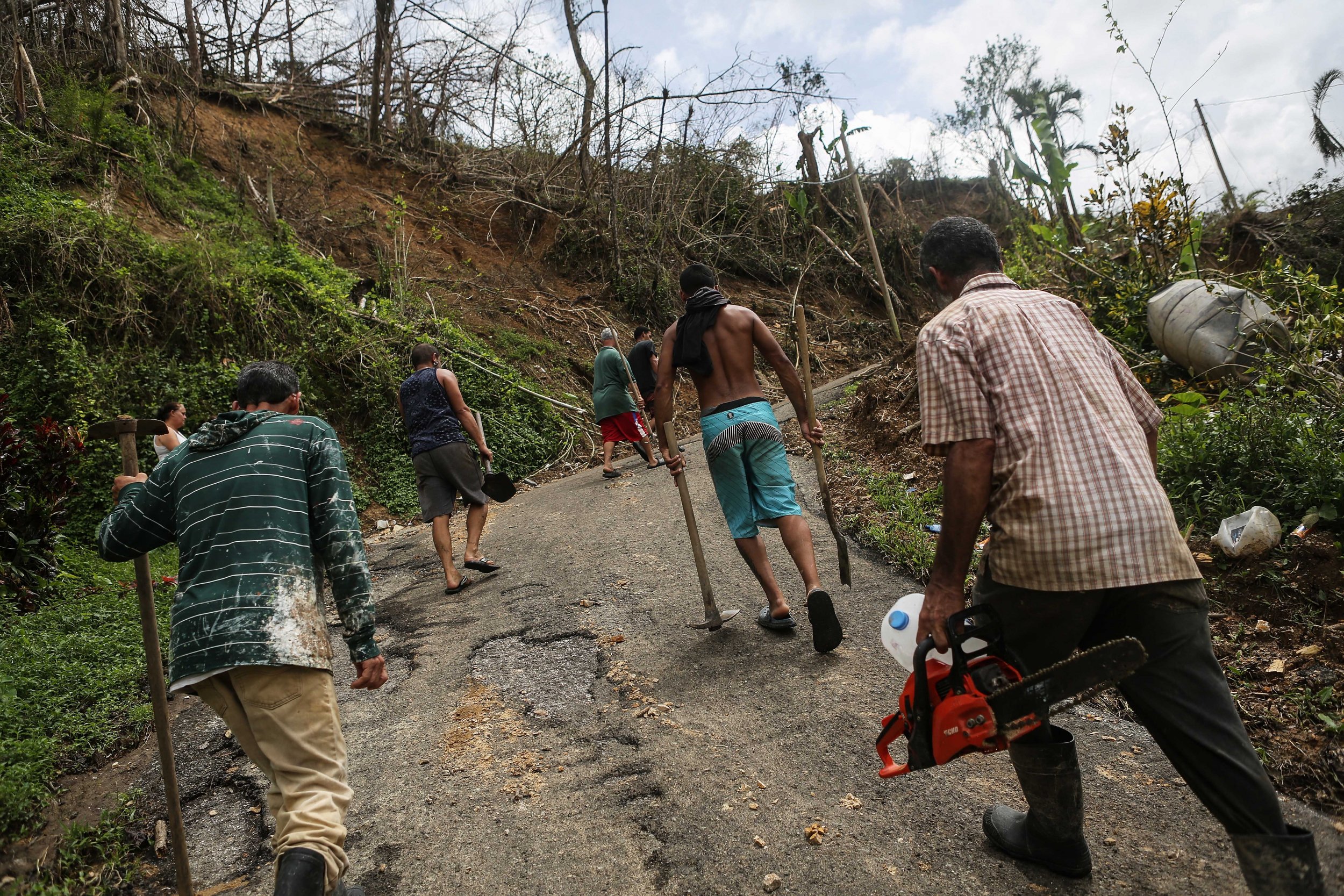 Two days after Hurricane María passed through Puerto Rico, I was able to get in a car and begin what would be the daily task for the next couple of weeks of looking for water and gas. As I stepped outside, I realized that this would not be as with other hurricanes that I had experienced in my childhood. Puerto Rico was destroyed, trees had been stripped out of all their leaves, 100-feet-tall cement poles laying on the ground almost pulverized. It looked like a scene taken out from a movie, and a scary one at that.
Despite this devastating scenario, private equity and other Wall Street companies behind home mortgages continued with their business—filing foreclosures proceedings in Puerto Rican courts to make a profit.
Just last month, Hedge Clippers, a watchdog group I am part of, released an alarming report identifying TPG Capital and its subsidiary Rushmore as the most aggressive company foreclosing families on Puerto Rico. Following the third month anniversary of the devastation left by the tempest, the "Report No. 53: Private Equity and Puerto Rico" was released on December 20, to coincide with protests in several cities calling for an end to all foreclosures on the island.
The report is part of new campaign to stop foreclosures on an island where it has become clear that the recovery will take years, if not decades. In the months since María, nearly 300,000 people have moved to Florida only, desperate to find jobs and medical care. For those that stayed, water is still not potable for thousands of residents and more than 500,000 households and businesses have no electricity. It is the wrong time to pursue stripping Puerto Ricans from their homes.
That same week, the New York Times, published a report listing TPG and Blackstone Group, Goldman Sachs among the list of "bargain hunters" leading the business of foreclosing homes on the Island.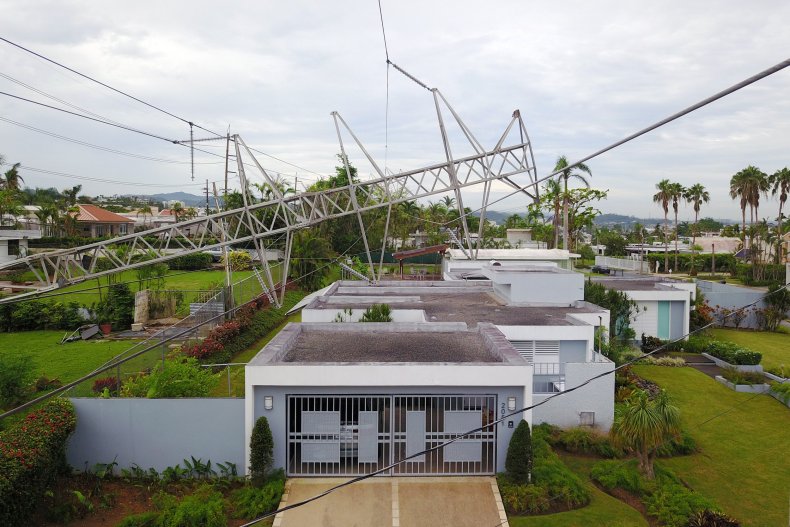 Let's not forget that prior to recent hurricanes, Puerto Rico was facing another catastrophe: a financial crisis due to a $72 billion debt. It brought along an unprecedented foreclosure crisis that has destabilized families and communities. In June 2017, an average of 14 families lost homes every day to foreclosure in Puerto Rico, more than double the rate a decade ago during the global financial crisis. A record 6,214 homes were foreclosed last year, up from 2,357 nearly a decade ago, during the height of the global financial crisis.
After the storm, support from Congress has fallen short, while the federal government has resorted to throwing paper towels and sending junk food to those affected by the hurricane.
Companies like Blackstone, TPG Capital, Banco Popular and Banco Santander have also temporarily halted many (but not all) of their foreclosure cases following public outcry and a moratorium by the Federal Housing Administration (FHA). But this temporary respite for Puerto Rican families will end in just two months. When the moratorium ends, the number of foreclosures of Puerto Rico could skyrocket.
While my family, my neighbors and I were struggling to find food and water following Maria and many Puerto Rican families fled the island for their safety, TPG Capital's and Blackstone's lawyers have been hard at work foreclosing on Puerto Rican families. According to Hedge Clippers investigations, Blackstone's mortgage company Finance of America filed at least two foreclosure suits between September 26 and 29, just days after Hurricane Maria devastated Puerto Rico. As of October 5, TPG's affiliates had made more than 100 separate motions in Puerto Rican courts to move foreclosure cases forward, in many cases seeking judgments against homeowners who may not even know they are being foreclosed on. This is outrageous and it must stop.
It has been four months since the natural disaster. Too many in Puerto Rico still lack a job, have homes with no roof, electricity or clean water. Under those conditions, it is impossible and inconceivable to expect them to pay for a mortgage.
These companies have a decision to make: Will they continue foreclosure on Puerto Rican families as they are struggling to rebuild their lives and the island's economy, or will they provide a path for them to stay in their homes?
It's time to stop foreclosures on the island.
Julio López Varona is the director of Make the Road Connecticut and an activist with Hedge Clippers, a coalition targeting financial institutions driving income inequality.