Ben Carson Says Puerto Rico Could Take '100 Years' To Rebuild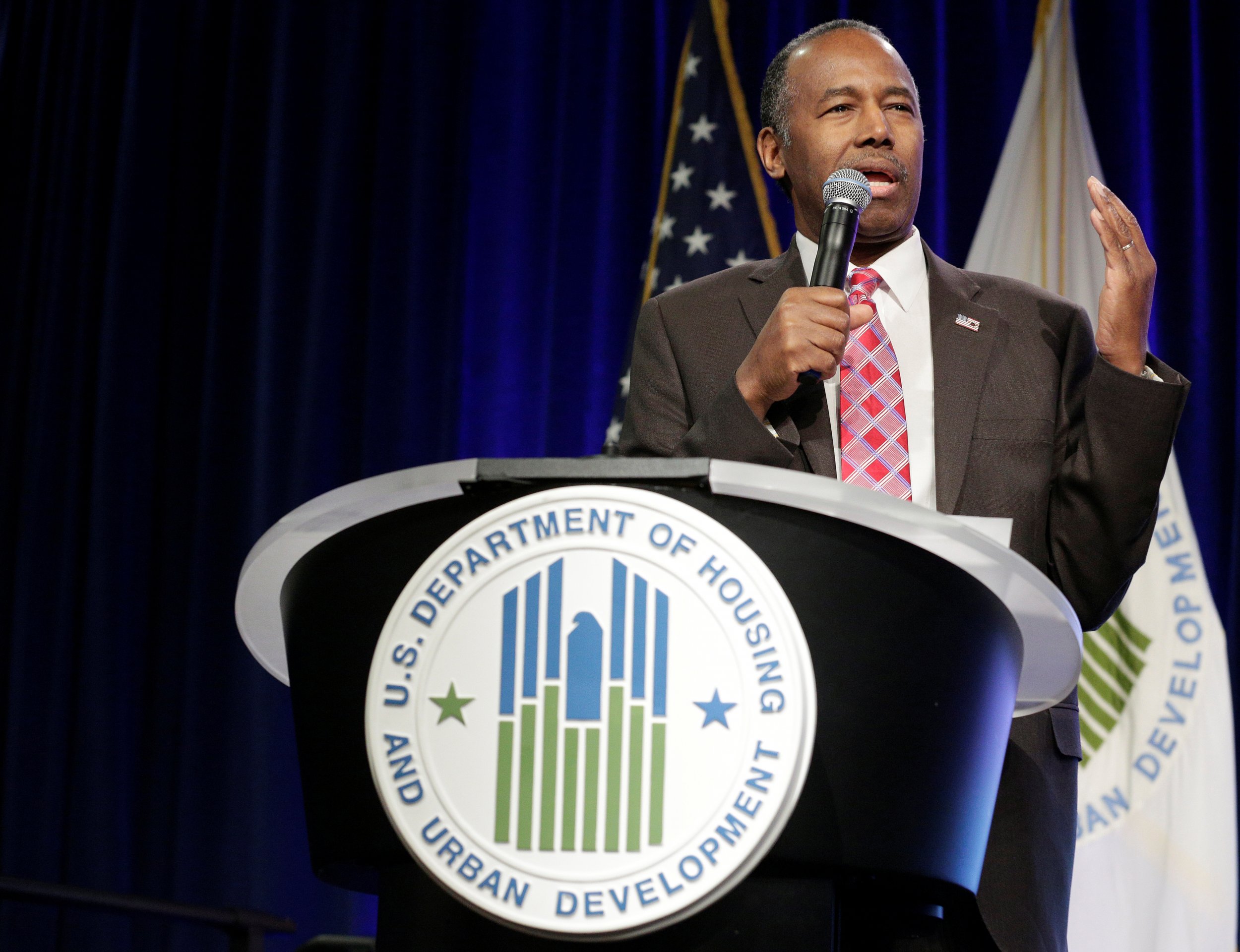 Housing Secretary Ben Carson is being widely mocked yet again, this time for saying it will take a century for Puerto Rico to fully recover from Hurricane Maria.
Carson said that restoring power, housing and basic essentials on the whole island after the damage it suffered from Hurricane Maria could take between "one and 100" years, part of a larger speech about his department's efforts to help newly homeless Americans rebuild their lives on Wednesday.
"The people in Puerto Rico have suffered just tremendously," Carson said, according to The Hill. "Housing is decimated, and we are looking at ways to speed the recovery along."
The housing secretary's comments on the time frame to get Puerto Rico back on its feet had Twitter mocking him over his response.
"And to think this man is a doctor?" said Twitter user Chester Ellis.
"I think Ben Carson has a hard time with zeros," said Twitter user Vicky Emerson.
The timeframe might be off, but the devastation remains daunting: Americans living on the island are becoming ill due to drinking dirty water that contain bacteria after Hurricane Maria struck the island one month ago. Volunteers who are working in the U.S. territory told Newsweek they have treated several people suffering from water-related illnesses like pink eye and dehydration.
Currently, 25 percent of its 3.4 million citizens lack clean water and 80 percent still live without electricity. Govenor Ricardo Rosselló said relief workers will try to restore all power by December.
With no official count, Hurricane Maria destroyed many of the homes on the U.S territory. Currently, there are over 3,000 people in shelters and there were 16,000 people who were temporarily homeless after the hurricane hit, according to NPR.
Carson's comments come after controversy sparked over 16 GOP Senators who voted against the disaster-aid package that passed in the Senate earlier this week. The new disaster relief bill will provide Puerto Rico and other natural disaster affected cities in the U.S. with $36.5 billion to recover. The U.S. territory will also receive $1.27 billion for disaster food assistance. The Hill reported.
It's not the first time Carson has said something wacky. Earlier this year, Carson said that poverty was merely a "state of mind" rather than an actual struggle for the poor.
And in an interview with Fox and Friends two years ago, Carson said he would attack an active shooter in response to The Umpqua Community College shooting, which left nine people dead.
"I would not just stand there and let him shoot me, I would say, 'Hey guys, everybody attack him. He may shoot me, but he can't get us all,'" Carson said.