Puerto Rican Day Parade NYC 2018: A Message Of Unity Post-Hurricane Maria
Puerto Rican flags were waving with pride along Fifth Avenue Saturday as hundreds of thousands came out to celebrate the National Puerto Rican Day Parade 2018 in Manhattan. Though the parade is in its 61st year, the tone of the 2018 parade themed "One People, Many Voices," was markedly different previous parades with a focus on the resiliency of the island and sending a message of unity to those affected by Hurricane Maria.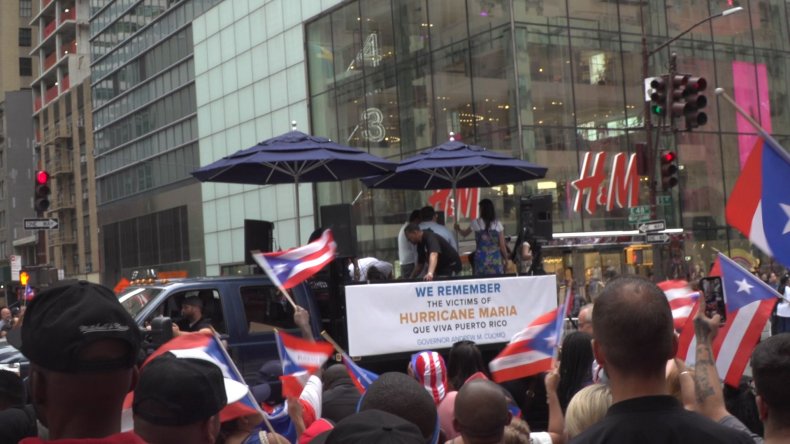 Norma Mojica and Jose Lopez both traveled from Chicago to New York for the parade because they wanted to join together with other Puerto Rican people after Hurricane Maria.
"We heard how big and celebrated the Puerto Rican parade here is and we wanted to be a part of that experience," Mojica said. "It was amazing to see not only Puerto Ricans but other nationalities uniting with us to help us rebuild Puerto Rico but there's a lot to be done over there still."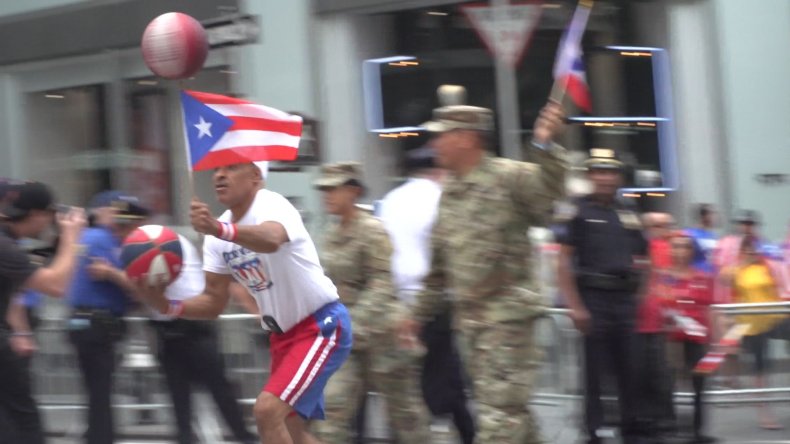 Alexander Alvarez, though Cuban by heritage, was also driven by a desire to show solidarity with the people of Puerto Rico as he traveled to the parade with his Lambda Sigma Upsilon fraternity brothers.
"To me, it's always a beautiful thing to see people unify under one single banner, in particular Puerto Rico, we all know they've been going through the recent crisis with the hurricane, so we all feel that the community in general of New York City should have a strong support in order to show that our commonwealth is a part of the United States and we got to make sure that we stay unified during these times."
A sense of unity was expressed in signs and gathering together under one flag in the wake of Hurricane Maria and the devastation it caused to the island with a death toll that's been estimated as high as 4,645 in a Harvard study published in the New England Journal of Medicine. Multiple signs displaying the number "4,645" were displayed by those marching in the parade.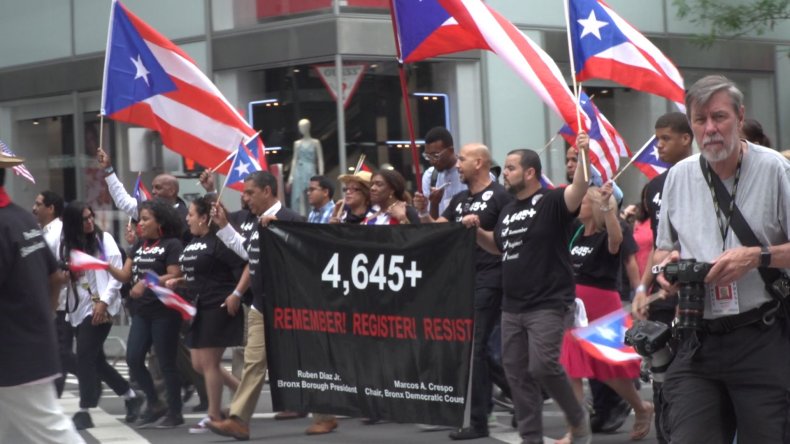 The category 4 storm was the strongest to hit the island in nearly 90 years. Despite the devastation that Puerto Rico has endured in the past year, those in attendance came to show solidarity and strength as a community.
Ashley Quinones was in Puerto Rico when Hurricane Maria hit. Though she now lives in New Jersey, her entire family is still in Guayama, located in the southern part of the island.
"There's people who don't have light yet or energy, we need more money donated," Quinones shared.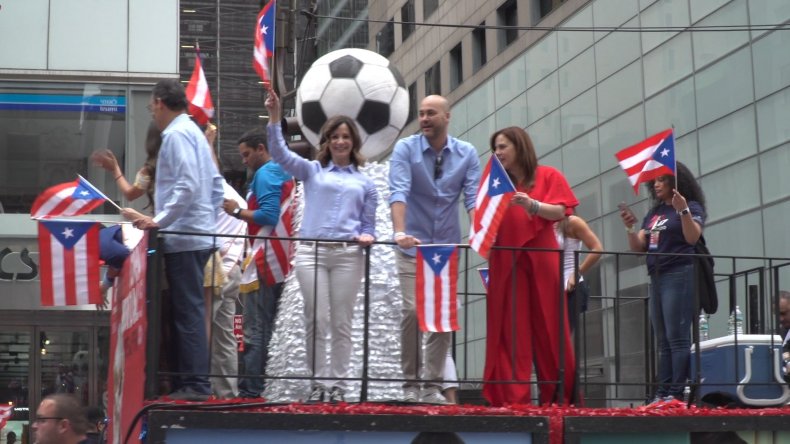 Energy was high throughout the parade with dancers, musicians and costumes celebrating the culture of Puerto Rico along with appearances by New York Senator Charles Schumer and Governor Andrew Cuomo joining in the celebration. The parade featured Brooklyn native and award-winning actor Esaí Morales as Grand Marshal and honored musician Lucecita Benítez and former New York Yankees catcher Jorge Posada.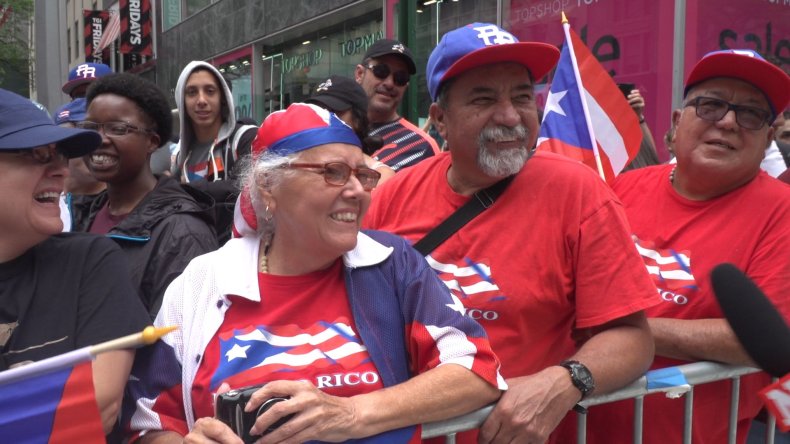 Though the somber impact of Hurricane Maria was felt at the parade, the resilience of the Puerto Rican people was the stronger message present in the celebration.
"This parade is for people to know us more, to know Puerto Ricans," Quinones said.