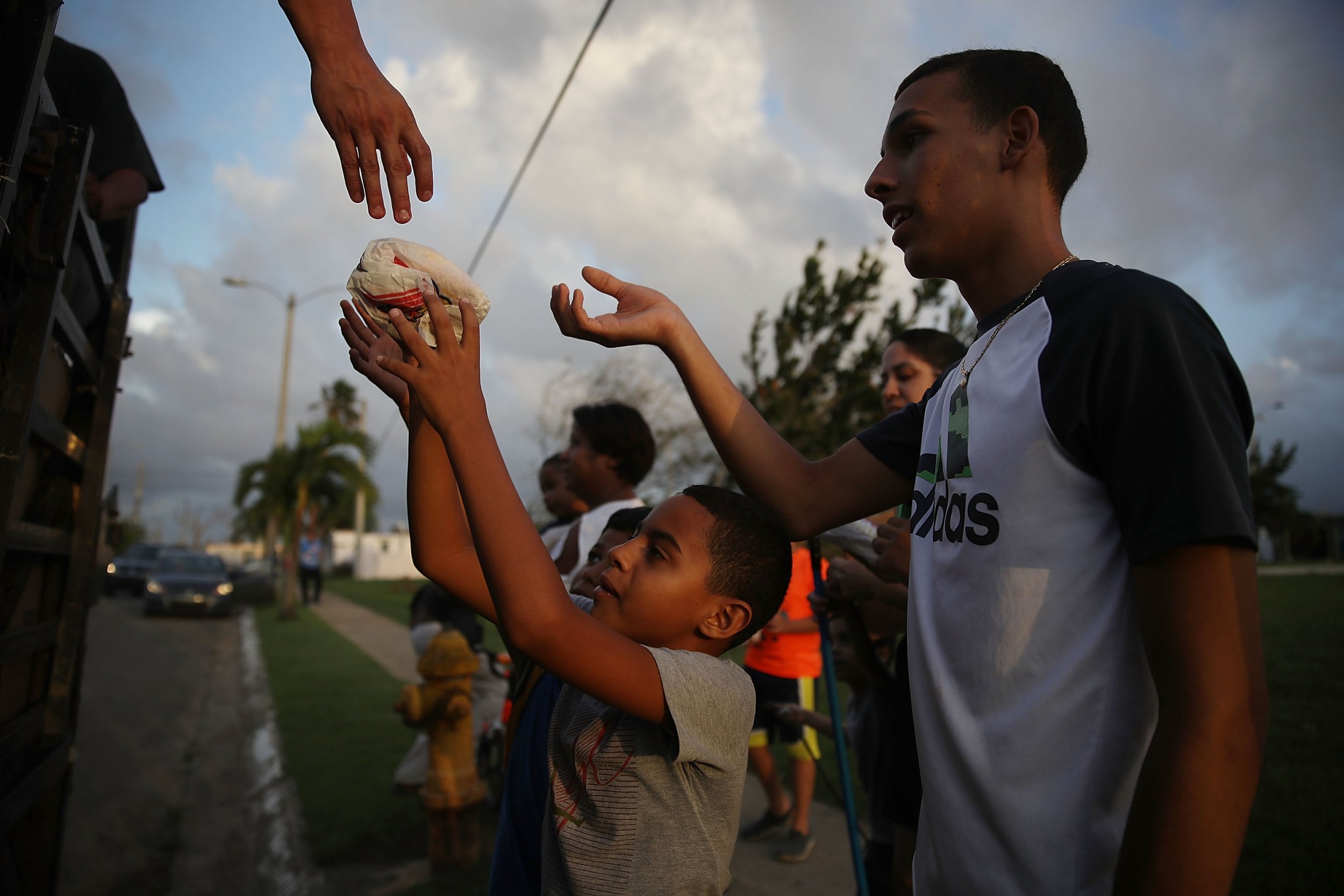 UPDATED | Americans are growing ill and bacteria outbreaks are spiking in hurricane-ravaged Puerto Rico as people use dirty water—sometimes contaminated by urine and hazardous waste—for drinking and bathing.
One month after Hurricane Maria struck Puerto Rico, about 25 percent of its 3.4 million citizens lack clean water and 80 percent still live without electricity.
Volunteers working on the ground with the American Federation of Teachers tell Newsweek they have treated several counts of pink eye and dehydration in children, among a growing number of reports of water-related illnesses.
"There was contamination from mudslides, urination, animal carcasses, the effects of the storm," union president Randi Weingarten tells Newsweek. "The water systems have not been up and running because there is no electricity."
"I saw kids drinking from streams," Weingarten added. "I saw people who were suffering from terrible dehydration. This is a month after the hurricane and we're still talking about food and water."
The Associated Press reported 74 cases of leptospirosis—a bacterial infection where the urine of infected animals enters a water supply—since Maria hit the island in September, while health care professionals report cases of dehydration and pink eye.
The lack of electricity means water treatment facilities and purification systems are not fully functional, and some people turn to bacteria-contaminated water for relief in the humid, 80-degree weather. The reported death toll is 51 but expected to rise.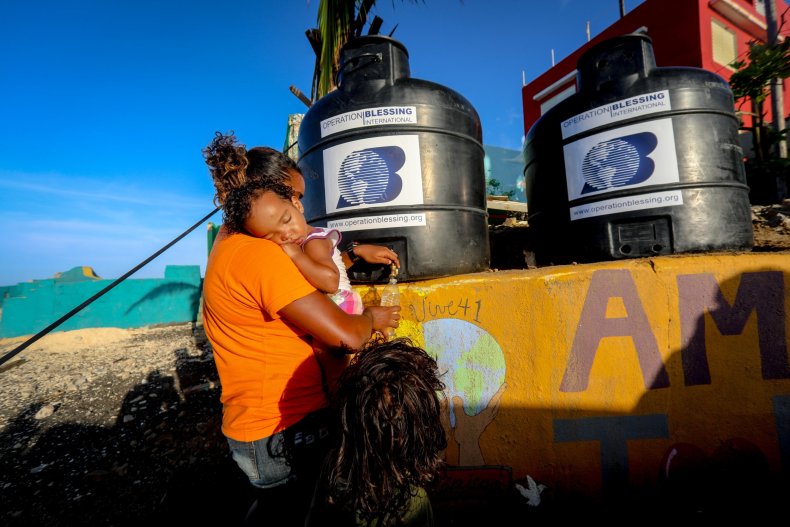 The Centers for Disease Control did not immediately respond to questions as to what the threshold is for an outbreak to be investigated. It is not unusual to see leptospirosis in the tropics, but Puerto Rico normally averages 60 cases in an entire year.
Puerto Ricans were also given water from a federally designated hazardous-waste site, CNN reported. It was contaminated with industrial chemicals, including tetrachloroethylene and trichloroethylene, which can cause kidney dysfunction and neurological impairment, according to the Environmental Protection Agency. Jose Luis Rodriguez, a man who was given the dirty water, told CNN, "I don't have a choice. This is the only option I have."
The Federal Emergency Management Agency (FEMA) is struggling to respond to simultaneous natural disaster relief efforts. San Juan Mayor Carmen Yulín Cruz criticized the Trump administration for reportedly sending junk food like Cheez-It crackers, tuna chunks and Skittles to the hurricane survivors.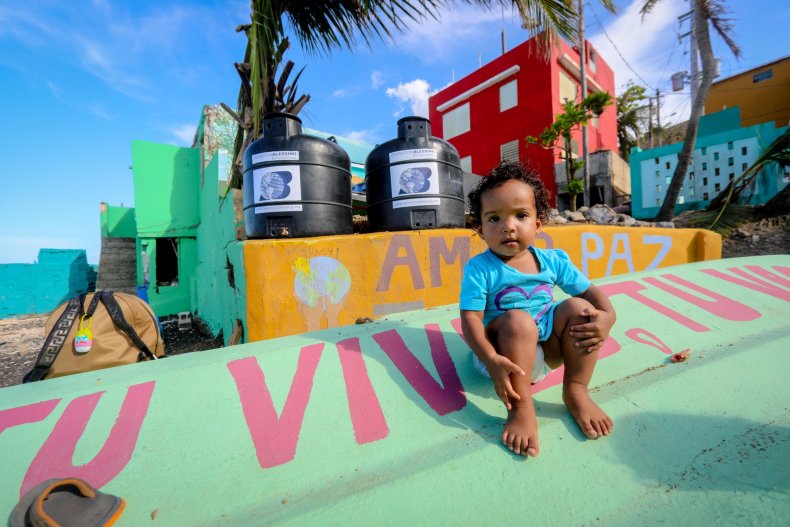 Experts argue that the preservative-heavy "junk food" is sometimes necessary when electricity is scarce, reported The Washington Post. The agency maintains that it is distributing 2 million meals per week on the island.
FEMA has also struggled to coordinate with a number of volunteer organizations and non-government organizations striving to fill the gaps. Operation Blessing International and the AFT union are two organizations working to bring potable water to Puerto Rico with water filtration units, high-capacity chlorinators, and tablets to kill bacteria in the water. The organization told Newsweek they raised $100,000 on the first day, but the initiatives are still short-term solutions until there is electricity.
On the island, families are draining savings accounts and running out of resources. Healthcare professionals warn that illnesses and diseases on the island will only increase with the standing water and poor sanitation.
"Frankly, the water purification is not a long-term solution either," Weingarten tells Newsweek. "It's getting the water systems back and the water treatment centers back."
This article has been updated to include additional financial information provided by the American Federation of Teachers.