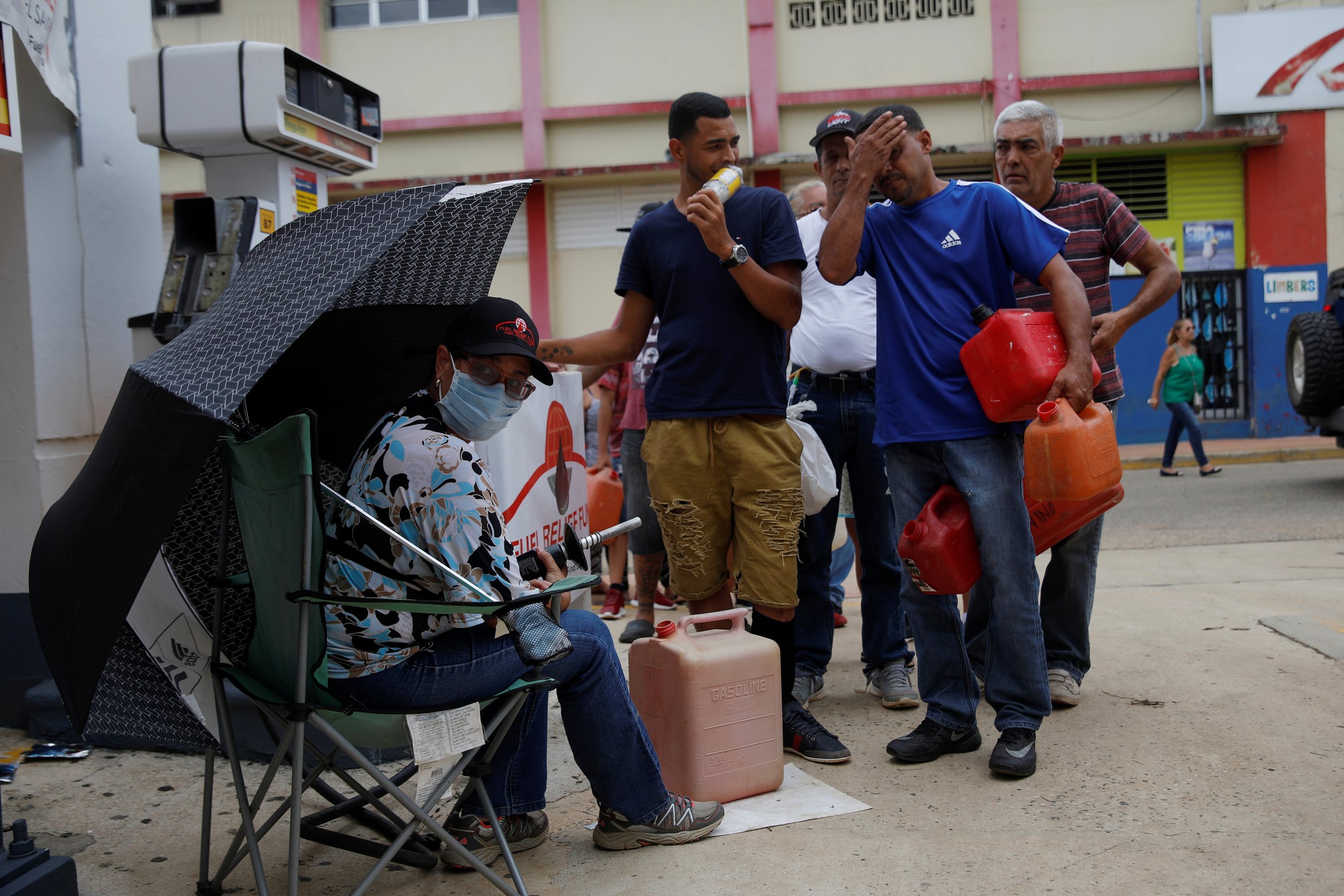 With Puerto Rico's infrastructure having been ravaged by natural disaster, nearly 90 percent of island residents reportedly lacked access to electrical power as of Tuesday, an increase of about 6 percentage points after some improvement was seen earlier in the week.
Other reports have indicated Puerto Rico is dealing with a significant food shortage, as U.S. authorities have been providing meals to many fewer people than need them.
The U.S. territory's government stated Monday that 84 percent of people were without power, but that number then jumped to nearly 90 percent, according to The Hill. Previous reports indicated more than 95 percent of the island lost power following Hurricane Maria, which wreaked havoc soon after Hurricane Irma had caused widespread damage.
Puerto Rico's electrical power grid, feeding its 3.4 million people, was decimated by Hurricane Maria last month and has forced citizens to rely on electrical generators that are powered by gas or diesel. The hurricanes exacerbated the problems of an economy facing billions of dollars in debt, the Los Angeles Times reported last month.
"Puerto Rico has experienced a natural disaster of a magnitude not seen in over a century, and we are doing everything possible to address the needs of the American citizens of Puerto Rico during this time of crisis," Puerto Rico Governor Ricardo Rosselló wrote in a letter to U.S House of Representatives and Senate leaders dated Saturday.
Some have predicted it could take as long as six months to repair the power grid fully as Puerto Rico awaits more federal aid from Congress.
Even more pressing, food and water supplies are scarce for victims of the hurricanes. Federal Emergency Management Agency officials have "privately" admitted that 200,000 meals are passed out each day on an island with more than two million people in need of food, The Guardian reports.
More than a third of Puerto Ricans reportedly have no access to drinking water.
President Donald Trump's administration a week ago asked Congress for $29 billion in aid for Puerto Rico and Tuesday asked for another $4.9 billion to make sure its government could pay employees fund pensions, according to Politico.