Before her death, Keishla Rodríguez Ortiz told her mother she had been threatened by the boxer Félix Verdejo, who has now been charged with her killing.
On Sunday, Verdejo handed himself into the Puerto Rico authorities who have charged him with the kidnapping and death of Rodríguez, 27. She was pregnant and her body was found in a lagoon near San Juan on Saturday, after she was reported missing for two days.
Verdejo is accused of abducting Rodríguez, punching her in the face and using a syringe to inject her with an unidentified substance, the Associated Press reported.
The criminal complaint said that Verdejo had bound her hands and feet with wire, tied her to a heavy block and threw her over a bridge into the lagoon at 8:30 a.m. on Thursday and that he had fired multiple shots at her body.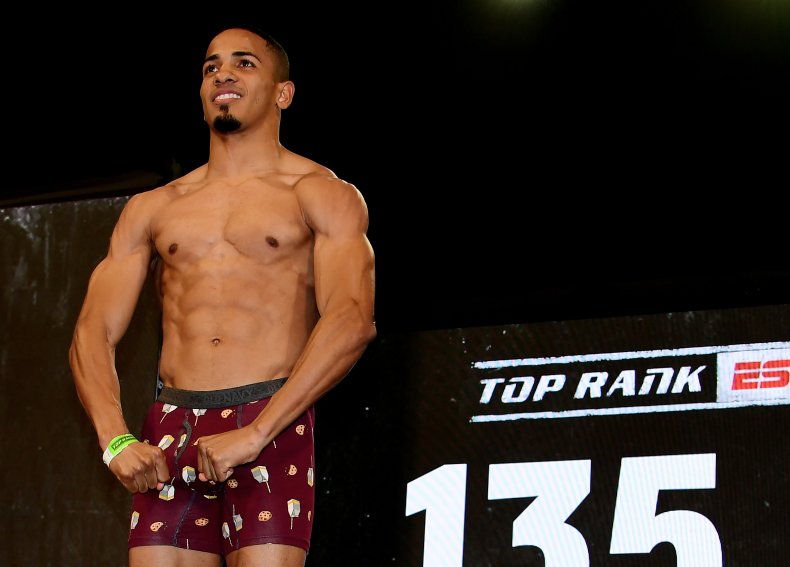 A witness not identified helped Verdejo kidnap and kill Rodríguez, the complaint added.
The Institute of Forensic Science in Puerto Rico said that Ortiz had to be identified through dental records.
Born on November 6 1993 in Rio Piedras, Puerto Rico, her full name was Keishla Marlen Rodríguez Ortiz, according to a missing person report issued by the U.S. territory's authorities. She worked at an animal grooming business.
The victim's mother Keila Ortiz Rivera said she had warned her daughter when they last spoke on Thursday.
Verdejo, 27, is married to another woman with whom he has a daughter. He and Rodríguez had known each other from middle school and maintained a relationship, according to Rodríguez's parents.
Ortiz Rivera, told the newspaper El Nueva Día that the boxer had made threats to her daughter when she told him she was pregnant with his child.
"I told her 'be careful' because he had threatened her not to have the baby, that he had his family, that he is a boxer, that he is a public figure," she said.
The alarm was raised when Rodríguez did not turn up for work at her job at the pet grooming business on Thursday.
"That for me was very unusual, because she is very responsible in her work," Keila Ortiz told the newspaper, "she has two puppies at home, two kittens, she is always rescuing animals and that was strange to me."
Verdejo represented Puerto Rico at the Olympics in 2012 in the year he became a professional boxer competing in the lightweight division.
On Sunday, people gathered near the lagoon where Rodríguez's body was found to demand justice in a case that outraged many in Puerto Rico. Newsweek has contacted the FBI for comment.