Puerto Rico Governor Ricardo Rosselló Will Not Seek Reelection, But Refuses to Resign
Puerto Rico Gov. Ricardo Rosselló said Sunday he will not seek reelection and that he is stepping down as president of the country's New Progressive party. He did not say he would resign from his office, though, during the Facebook live post.
The announcement comes after a week and a half of protests on the island concerning a corruption scandal by the administration that has led lawmakers from both the island and in Washington to withdraw their support for Rosselló.
Protesters have demanded his immediate resignation, or by Sunday night. Rosselló has not indicated he would resign from the governorship. His term runs through 2020, which could lead to further unrest on the island.
The Guardian reported that strikes could happen on Monday, as well as more marches if Rosselló does not announce his resignation.
Rosselló met with his cabinet in San Juan on Sunday, and then addressed the people from his home afterwards.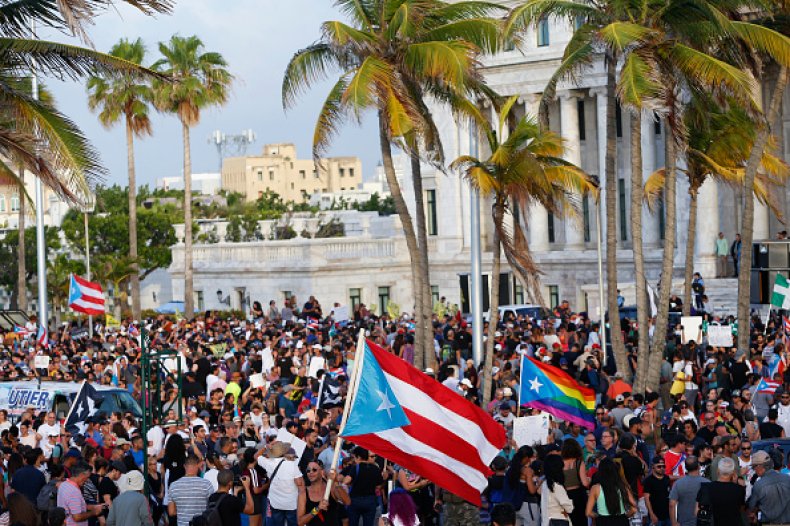 Puerto Rico faces a debt crisis in the billions of dollars, and the administration has been accused of corruption since Hurricane Maria crushed the island in September 2017. And last week, hundreds of pages of text messages that showed sexist and misogynist exchanges between the governor and those closest to him were leaked. Among the messages was allegedly a joke about someone who died during the hurricane.
David Begnaud, a correspondent for CBS This Morning who has covered Puerto Rico news closely since the hurricane two years ago, tweeted the protests have evolved into a revolution.
"The protest in Puerto Rico is now a revolution," Begnaud wrote. "People are united like never before. Most demonstration has been 99% peaceful. It's not a question of whether the Governor hears the calls to resign; it's a matter of what will he do."
Democratic 2020 presidential candidate Tulsi Gabbard said she stands with the people of Puerto Rico during the protests.
"I love our country. I stand with the people of Puerto Rico to support our fellow Americans who are standing up to the widespread corruption that undermine people's faith in our values, our freedoms, our democracy, and our country. #Tulsi2020"
This follower wrote the governor wants to stay in office to "keep stealing."
"No! Absolutely not! He wants to stay to keep stealing that's the only reason he won't resign. He doesn't care about Puerto Rico or the people. Minimum wage is 7.25 no retirement pensions no social security when you retire. And he's robbing the people . GET HIM OUT!!!"