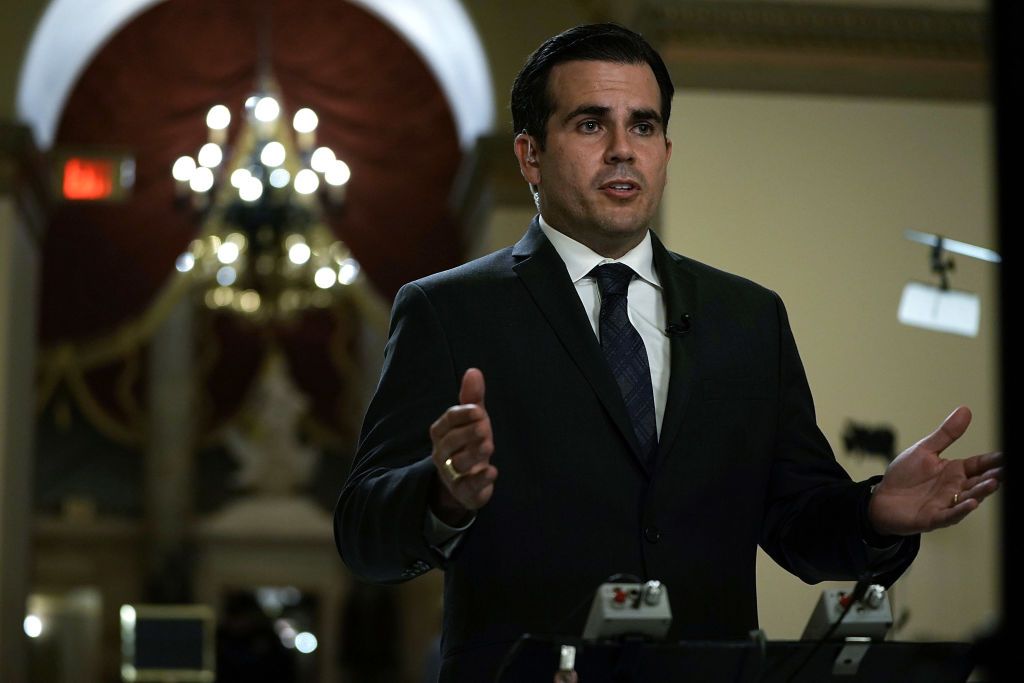 Puerto Rico governor Ricardo Rossello says that President Donald Trump has refused to sit down with him to discuss the needs to the U.S. territory in order to rebuild after Hurricane Maria caused $100 billion in damage in 2017.
While attending the National Governors Association meeting in Washington D.C. on Friday, Rossello told reporters that his team has made public and private request to sit down with Trump, the Associated Press reports.
Rossello also said that Trump is to blame for the slow response to providing disaster relief for Puerto Rico. Rossello compared the response to Hurricane Katrina after it hit the island nation in 2005 during the presidency of George W. Bush to the response from the Trump administration. According to Rossello, federal officials had generated 10,000 "project worksheets" 17 months after Katrina in order to repair or rebuild structures that were damaged or destroyed. Now, 17 months after Hurricane Maria, only 60 of the worksheets have been completed.
"Eventually the buck has to stop somewhere," Rossello said. "It has to stop with the president."
Hurricane Maria is estimated to have killed 3,057 people in Puerto Rico, though the president has denied those numbers and said they were inflated by Democrats in order to make him look bad.
"3000 people did not die in the two hurricanes that hit Puerto Rico. When I left the Island, AFTER the storm had hit, they had anywhere from 6 to 18 deaths. As time went by it did not go up by much. Then, a long time later, they started to report really large numbers, like 3000," Trump tweeted in September 2018, a year after the hurricane hit the island. "This was done by the Democrats in order to make me look as bad as possible when I was successfully raising Billions of Dollars to help rebuild Puerto Rico. If a person died for any reason, like old age, just add them onto the list. Bad politics. I love Puerto Rico!"
A White House official told the AP that meetings were set up with Ben Carson, secretary of the Department of Housing and Urban Development, and Brock Long, head of the Federal Emergency Management Agency, but Rossello told the news agency that he had hoped to speak directly to Trump.
Some have criticized Trump for the lack of attention directed to the island, citing racism as a possible reason, but Rossello would not say that he felt the president was motivated in that way.
"I would hope that in this time in the United States, the greatest nation on the planet, that was made great because of immigrants and diversity, that that wouldn't be the prevailing thought. That would be my hope, because if it is, it's a scary prospect not only for Puerto Rico but for everyone," Rossello said.