To Help Puerto Rico, the Internet Gets Creative, Offering Books, Drawings and More in Exchange for Donations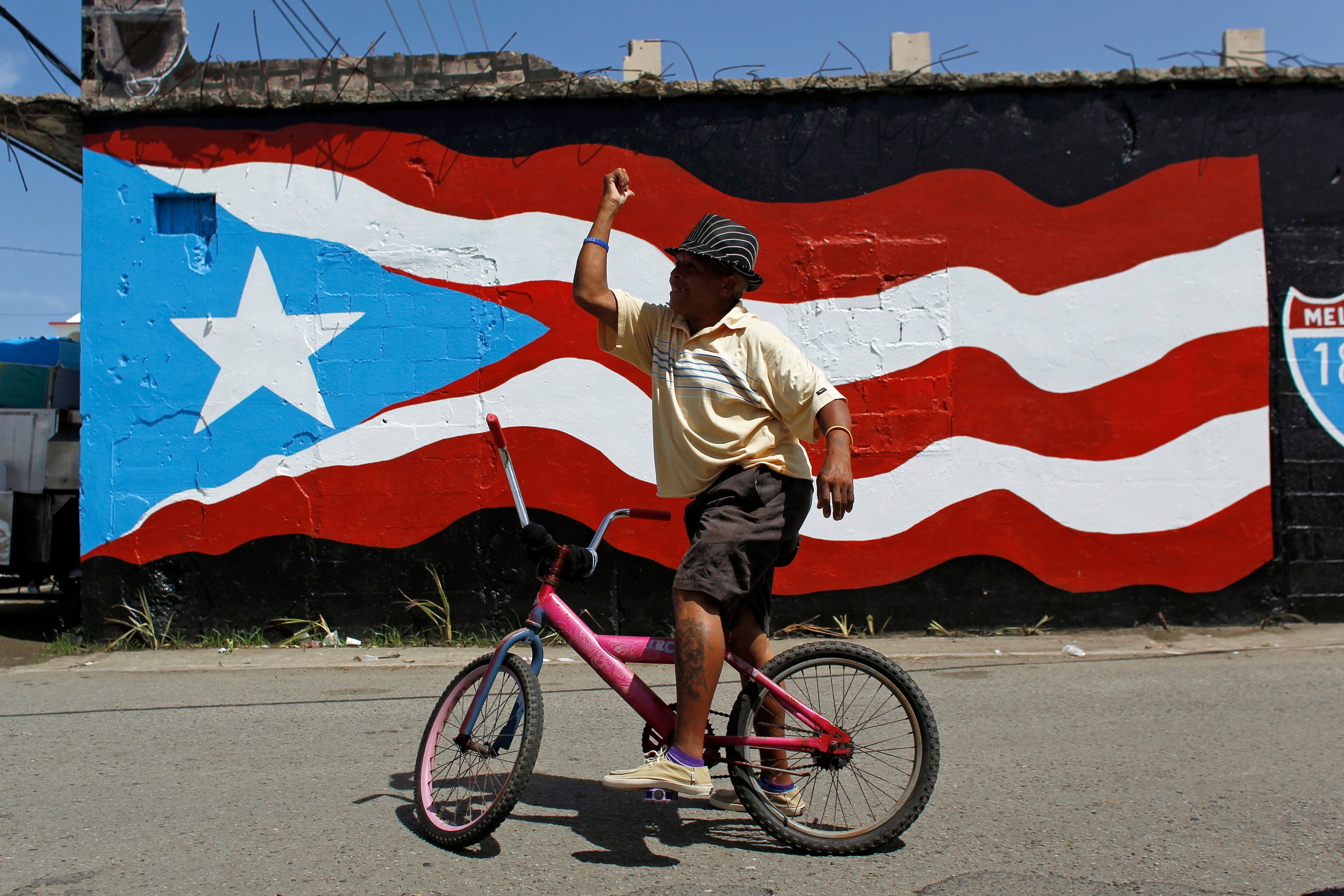 Musicians, authors and artists have banded together to support Puerto Rico in the wake of the devastating Hurricane Maria. Beyonce, of course, released a multi-language remix of "Mi Gente" and vowed to give the proceeds to charity. Ricky Martin launched a crowdfunding campaign, and Stephen Colbert began trading embarrassing celebrity photos for donations.
But it's not just the super famous who are begging the public for help on behalf of the island. Creators from around the world have taken to social media to ask for donations--and they're often sweetening the pot, offering whatever goods and services they can provide in order to persuade people to get involved.
If you can prove you've donated to this GlobalGiving campaign, for example, bestselling author Marie Lu will not only match your donation but also send you a signed copy of her new book, Warcross. If you donate to one of these charities and email your receipt to sports writer Ryan Nanni, he and Spencer Hall may read a sentence of your choosing on their podcast Shutdown Fullcast. If you give $100 to this fund, vlogger (and "Swish Swish" music video star) Christine Sydelko will follow you on Twitter.
Users from all areas of the internet are offering comics, e-books, poems, resume reviews, sexy photos and more to people who get involved with relief efforts for Puerto Rico. Here are just a few of them:
Hurricane Maria, which came just after Hurricane Irma passed through the Caribbean, knocked out 100 percent of the power in Puerto Rico and left much of the island without access to clean water. The White House recently waived the Jones Act, which makes it easier for the area to get shipments of food and medical supplies, but President Donald Trump has been repeatedly criticized for not doing more.
"We are dying, and you are killing us with the inefficiency and the bureaucracy," San Juan Mayor Carmen Yulín Cruz told reporters Friday, according to NBC News. "I am done being polite. I am done being politically correct. I am mad as hell."
Trump attacked Cruz on Twitter Saturday morning, blaming Puerto Rico's problems on "poor leadership." He also suggested that Cruz had been told by the Democratic Party to insult him. Trump then labeled the viral stories about his Cruz remarks "fake news."
No matter what your political affiliation is, though, it's a fact that Puerto Rico desperately needs assistance.
What are you waiting for?