Puerto Rico's Hurricane Maria Death Toll: Estimated 2,975 People Died From Storm, Study Says
Hurricane Maria has caused the deaths of an estimated 2,975 people in Puerto Rico, according to a new, independent, study from George Washington University Milken Institute School of Public Health.
The study was first obtained by CBS News and commissioned by the Puerto Rico Federal Affairs Administration. Researchers calculated that 2,975 deaths occurred on the island between September 2017 to February 2018, according to the study released on Tuesday. The study found that the number is 22 percent higher than the number of deaths anticipated during that period without the storm.
The risk of dying during the period was 60 percent higher than expected for people who lived in poorer municipalities on the U.S. territory, according to the new study.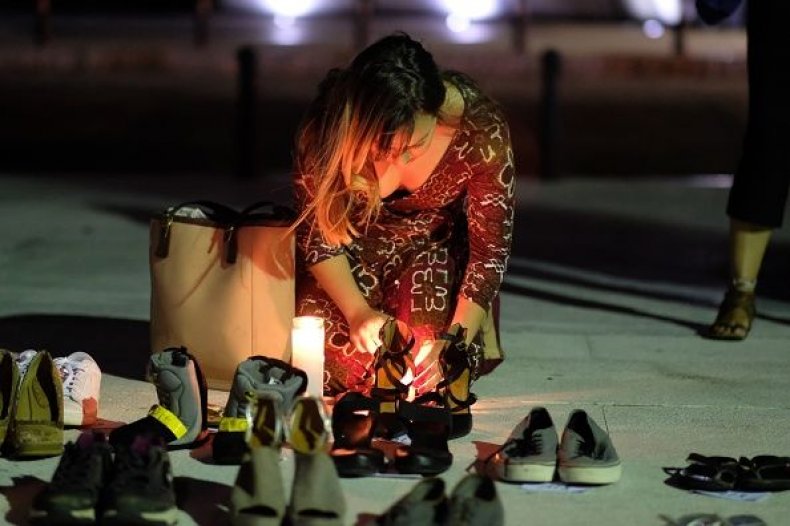 Hurricane Maria struck the island in September 2017, and the Puerto Rican government determined that 64 people had died. A study from Harvard University released in May found that an estimated 4,645 people died during the hurricane and its aftermath.
"The results of our epidemiological study suggest that, tragically, Hurricane Maria led to a large number of excess deaths throughout the island. Certain groups—those in lower income areas and the elderly—faced the highest risk," said Dr. Carlos Santos-Burgoa, the principal investigator of the project at the university. "We hope this report and its recommendations will help build the island's resilience and pave the way toward a plan that will protect all sectors of society in times of natural disasters."
Newsweek reached out to the Puerto Rico Federal Affairs Administration for comment but did not hear back in time for publication.
A recent survey found that most Americans believe President Donald Trump and the Trump administration do not care about the victims who suffered from the deadly storm. In a YouGov survey released in June, participants were asked, "How much do you think Donald Trump cares about the needs and problems of people affected by Hurricane Maria?"
Fifty-four percent of participants responded either "not much" or "not at all," while 21 percent answered "not much" and 33 percent voted "not at all." According to YouGov, 46 percent thought Trump either cared "a lot" or "some" about the victims of the hurricanes and their needs, while 21 percent said "a lot" and 25 percent "some."
Local leaders like San Juan Mayor Carmen Yulín Cruz have criticized Trump and his recovery efforts to help Puerto Ricans.
"He has failed the moral imperative that any leader of the free world should hold at the highest level," Cruz said in a previous interview with Newsweek. "All he needs to do is simple: Do his job. I think the world has seen a commander in chief unable to command."
This is a developing story and will be updated as more information becomes available.