Puerto Rico After Hurricane Maria: Startling Pictures And Facts That Explain Why The U.S. Island Needs Trump's Help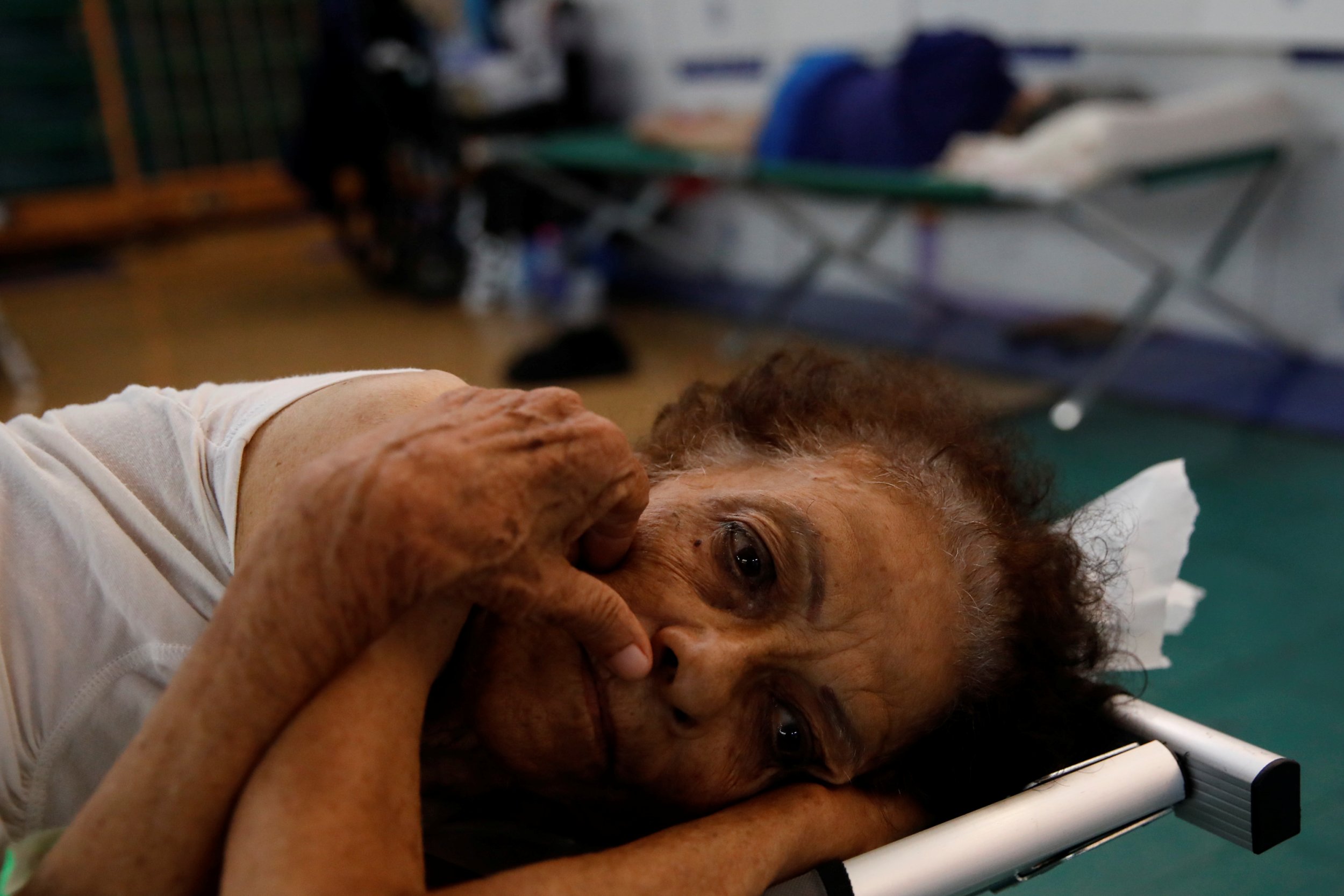 Puerto Ricans need food, electricity and access to clean water. They also need a President who cares, say people across the island, who disagree with the President's assessment that the island is "doing well" on "food, water and medical" supplies.
"I don't think they're doing well, with all due respect to the president," said Fox News correspondent Geraldo Rivera Tuesday morning. "What we need here in Puerto Rico is more compassion."
The White House's requests for aid in Texas after Hurricane Harvey and help for Florida after Hurricane Irma came quicker than a formal aid request for Puerto Rico, Newsweek reported. President Trump waived federal transportation restrictions to increase aid deliveries to Texas in Florida, but he opted to not extend Puerto Rico the same option, leading critics to demand a more direct response.
Trump responded to the criticism on Twitter Tuesday morning, saying, "We are working hard. Much food and water there/on way."
But so much work needs to be done: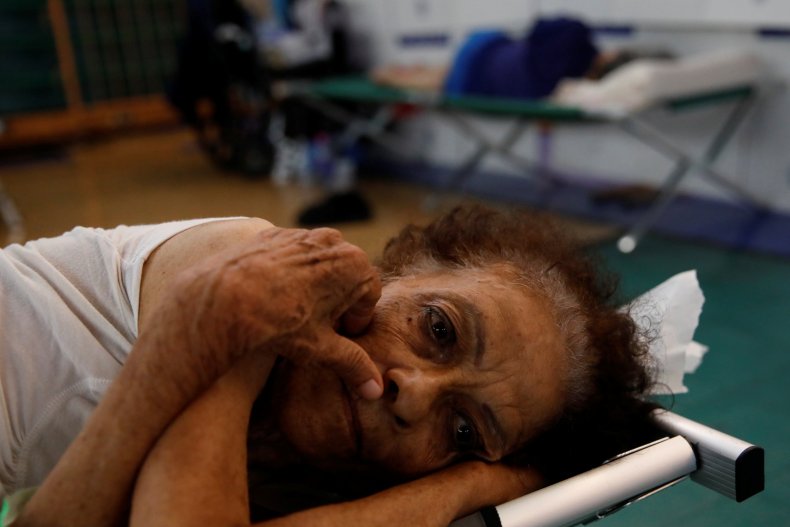 1. Thousands of Puerto Ricans are Homeless and in Shelters
An estimated 10,000 Puerto Rican residents remain in shelters with thousands of citizens now homeless after Hurricane Maria devastated the island of 3.4 million, and grocery stores remain closed. Gov. Ricardo Rosselló called the situation a potential humanitarian crisis and warned mainland Americans that if they wanted to avoid the dire prediction, "recognize that we Puerto Ricans are American citizens; when we speak of a catastrophe, everyone must be treated equally."
​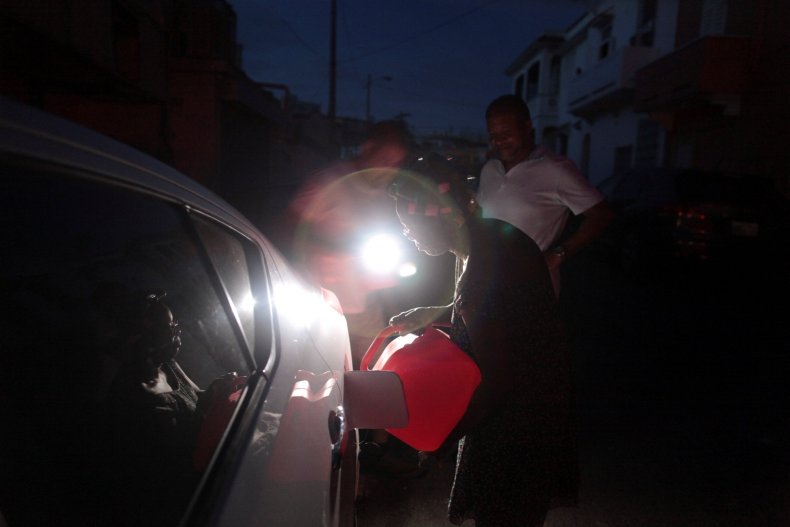 2. Gasoline and Electricity Are Scarce
Days after Hurricane Maria devastated Puerto Rico, gasoline and electricity remain a scarce resource. The Defense Logistics Agency is sending 124,000 gallons of diesel fuel to Puerto Rico, reported The Washington Post, but it needs to be transported to the island by cargo ships. Rosello warned that electricity will be out for another four to six months, forcing people to rely on generators, if they can get them.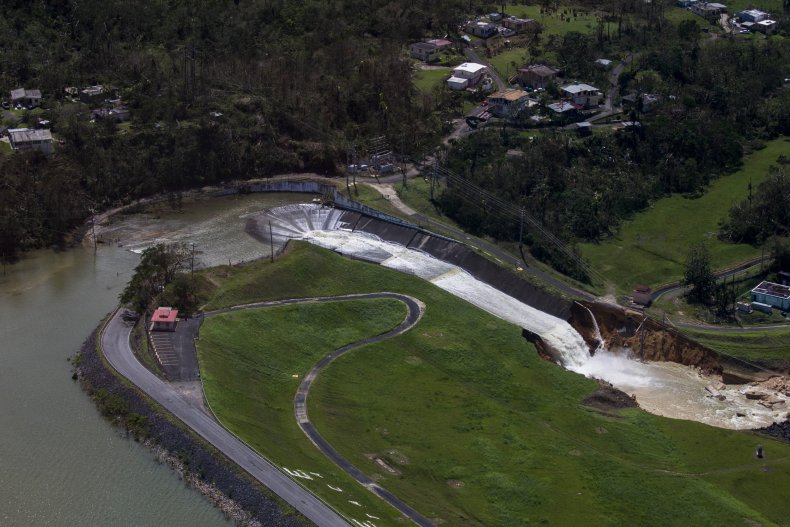 3. The Guajataca Dam is Life-Threatening
The Guajataca Dam in northwest Puerto Rico may trigger a "life-threatening deluge" as a land slide formed at the bottom of the dam. Rossello said 70,000 people could be in danger on the U.S. territory if the dam failed and urged residents to evacuate the northwest side of the island.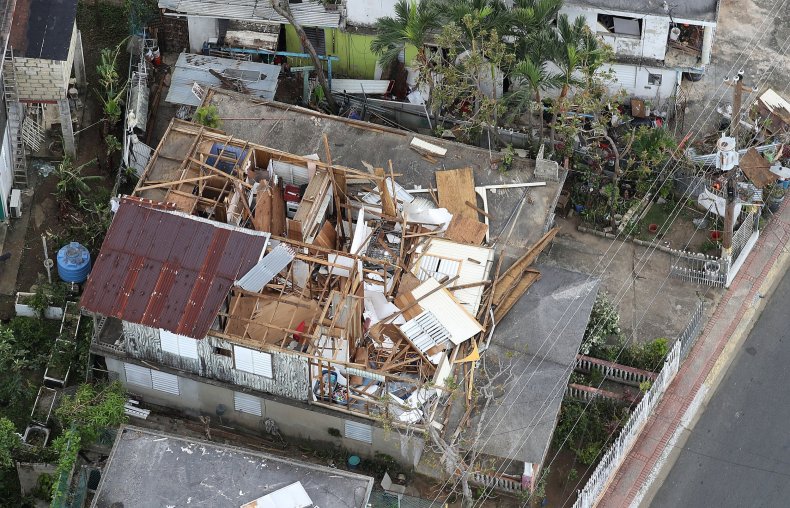 4. Puerto Rican Homes are Destroyed
Even in homes that remain standing on the island, water damage and power outages have destroyed most belongings, medicine and food. Hurricane Maria inflicted widespread damage across Puerto Rico, with virtually the whole island left without power or cell service.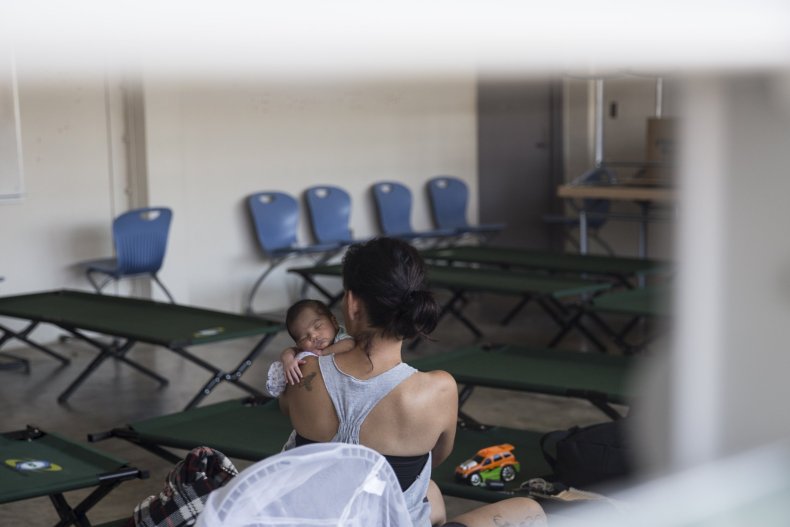 5. Puerto Rican Citizens Disconnected from President Trump
Amid the vast struggle to recover from Hurricane Maria, some Puerto Rico residents found it "befuddling" that President Donald Trump fired off a number of Twitter rants about professional athletes on Saturday, yet made no mention of their dire situation, reported Bloomberg. Hurricane Maria also hit Dominica and the US Virgin Islands, and the whole region remains in recovery from Hurricane Irma.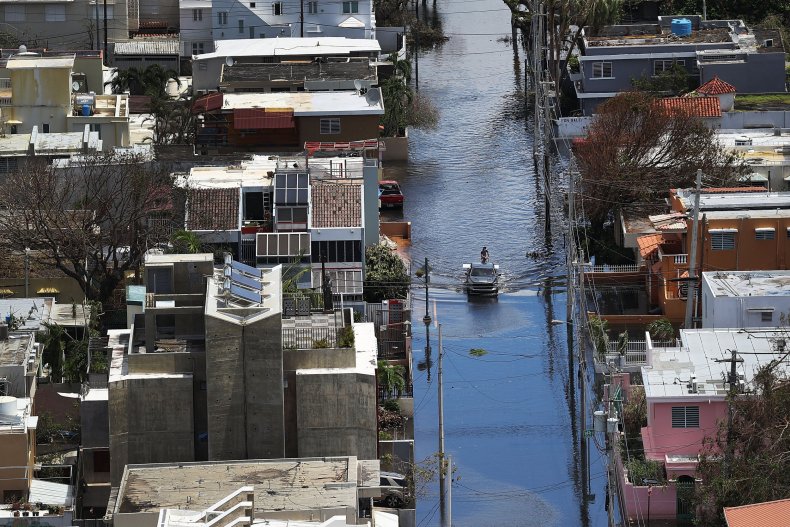 6. The Island is Facing Exodus
Rosselló warned that Puerto Ricans would flee to the mainland "in droves" to escape the aftermath of Hurricane Maria if recovery efforts were not substantial. "If we want to prevent, for example, a mass exodus, we have to take action. Congress, take note: Take action, permit Puerto Rico to have the necessary resources," Rosselló told The New York Times.
7. Water is Running Out
The island remains short on water and supplies, the Manati mayor Jose Sanchez told The San Diego Union Tribune. "There's a crisis now," he told reporters. "I have all of these hills that were practically cleaned out with this storm. I was there with children and elderly people who need water. I need water for my town."
8. Satellite Images Show Darkness
Hurricane Maria knocked out the power grid in Puerto Rico, leaving millions without electricity. The stark image of the island at night shows the lack of light after the storm struck, as well as how many residents are in need.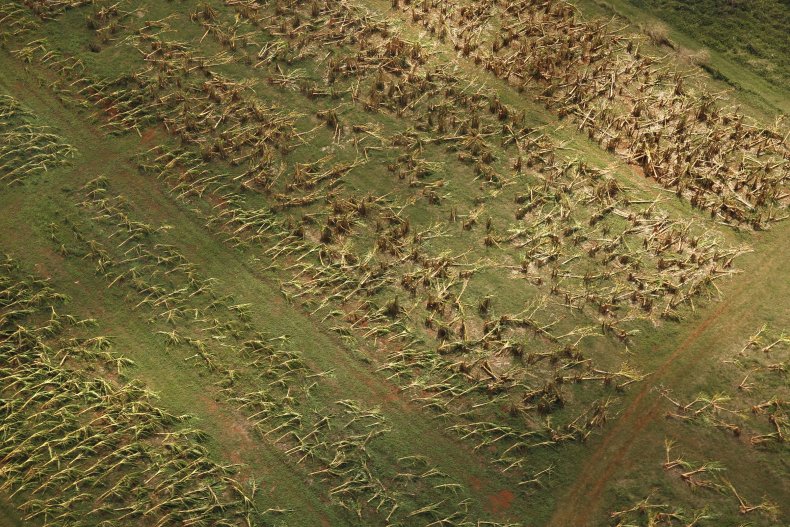 9. 80 percent of Puerto Rico's Crops are Destroyed
Hurricane Maria flattened crops in Puerto Rico, and Secretary of Agriculture, Carlos Flores Ortega, estimated a $780 million loss in agriculture yields across the territory. Nearly one week after Hurricane Maria devastated the island of Puerto Rico, residents are still struggling with the damage done was to electrical wires, fallen trees, and flattened vegetation.
House Majority Leader Paul Ryan says Congress is working on an aid package that will be ready in October.