Puerto Rico: Jeb Bush Slams Trump's Lack of Compassion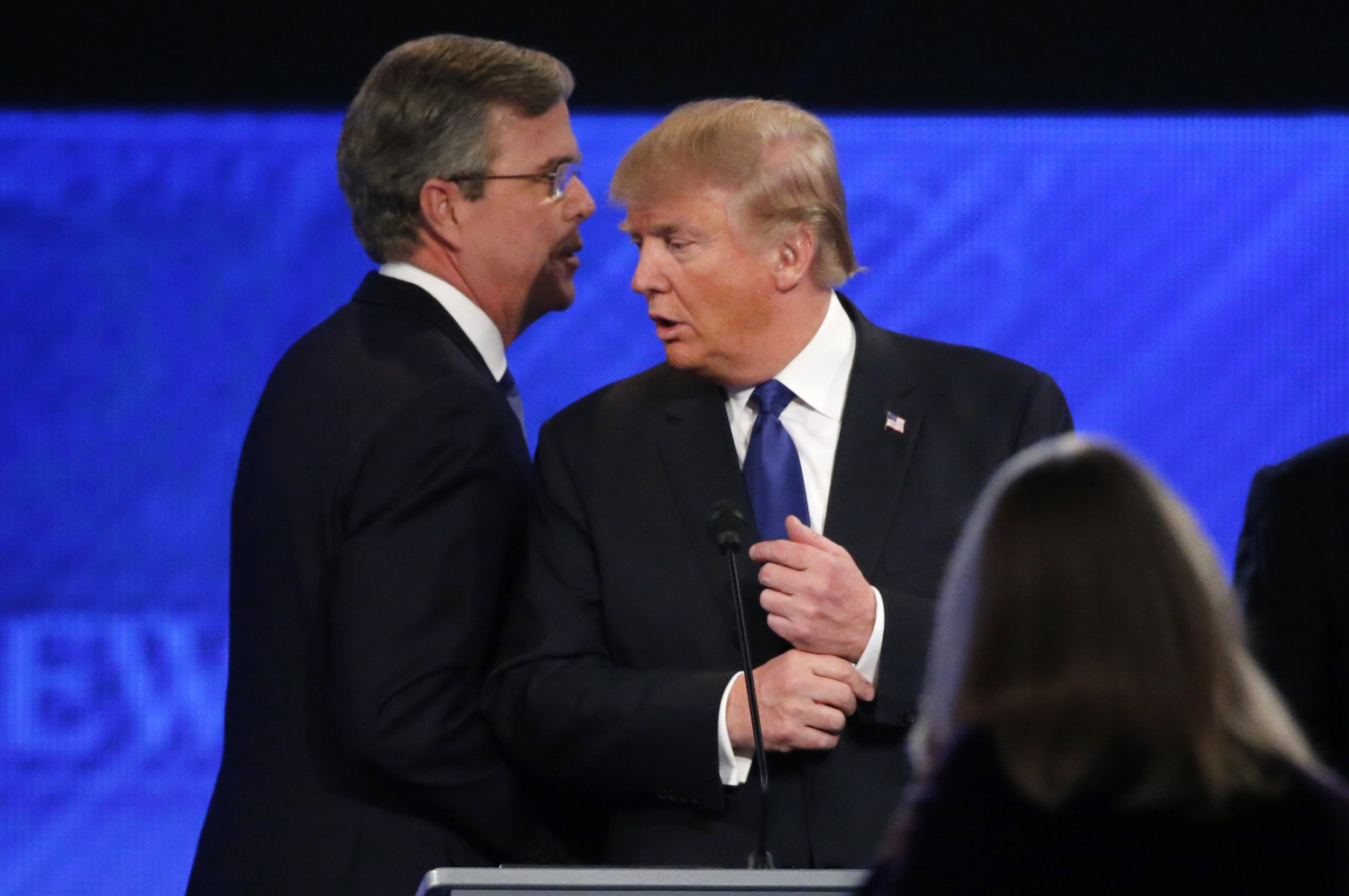 Former Florida Governor Jeb Bush said Puerto Ricans deserve "consistency and compassion" from the Trump administration, after the president said loss of life on the storm-devastated island did not compare to a "real tragedy" like Hurricane Katrina.
On his visit to Puerto Rico Tuesday, Trump addressed government officials, and compared the loss of life from Hurricane Maria to that from Hurricane Katrina, which struck Louisiana in 2005.
"Every death is a horror, but if you look at a real catastrophe like Katrina, and you look at the tremendous—hundreds and hundreds and hundreds of people that died, and you look at what happened here, with really a storm that was just totally overpowering, nobody's ever seen anything like this," said Trump.
Since Trump left the Caribbean U.S. territory, the death toll has risen to 34, and thousands remain without power.
The mayor of San Juan Carmen, Yulin Cruz, criticized the administration for not providing the same assistance to Puerto Rico as it did to Texas and Florida after recent devastating hurricanes, and described scenes in which Trump tossed paper towels to hurricane survivors after his statement to officials Tuesday as "terrible and abominable."
Jeb Bush, a rival to Trump for the 2015 GOP presidential nomination, became the first senior Republican to break ranks and criticize the administration's response Wednesday.
"Puerto Ricans deserve consistency and compassion in both action and tone from the Trump Administration. It's about them, not about @POTUS," tweeted Bush.
Florida GOP lawmakers had until then refrained from criticizing the administration, with the state home to some one million Puerto Ricans, and thousands of hurricane victims expected to seek refuge there.
Florida Senator Marco Rubio said Tuesday that the administration's response to the catastrophe in Puerto Rico could have been swifter, but that now is not the time to politicize the disaster.
"In hindsight, we all wish we could get those three or four days back," Rubio told reporters in Miami on Monday after they asked if Washington could have done more to aid the island. "I want us to focus 100 percent on what we need to do to improve the recovery effort."
Democratic National Committee (DNC) Chairman Tom Perez and 10 state lawmakers from Florida distributed aid in Puerto Rico on Monday ahead of Trump's visit.
"Our number one priority should be helping the people of Puerto Rico recover from one of the worst natural disasters in history," Perez said in a statement.
The president has bristled at criticism of federal hurricane relief efforts, claiming that local authorities could have made greater efforts to help, and relief efforts for an island faced unique challenges. He has also lashed out at Mayor Cruz on Twitter.
Bush and Trump have clashed before, with Trump taunting Bush as "low energy" during the 2015 Republican presidential primaries, visibly riling Bush.
However Bush offered Trump rare praise for his handling of hurricanes Harvey and Irma.
"President Trump has done a good job keeping, showing his concern for the victims of Harvey and I'm sure he'll do the same (for Irma)," the former two-term Florida governor said on CNN's New Day in September. "The key, though, is to make sure Washington's here for the long haul, for the long-term recovery of our state."