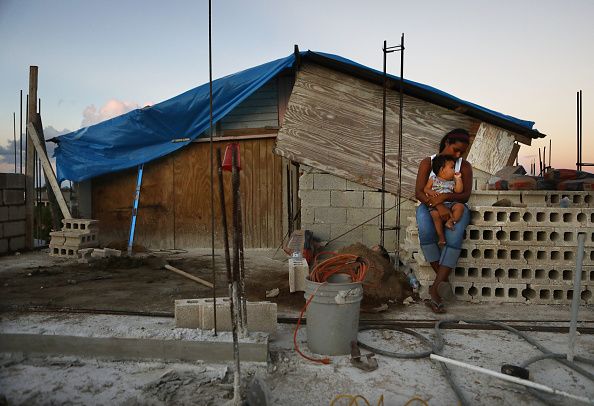 The rate of suicide increased to nearly a suicide a day in Puerto Rico in November, according to a recent report released by The Commission for the Prevention of Suicide. At least 227 people committed suicide on the island last year, a 16 percent increase compared to 2016, according to the report released Tuesday from the commission, which is part of the Department of Health of Puerto Rico.
After Hurricane Maria, 26 people took their own lives in November, or nearly one person a day. The suicide report also found that 85 percent of suicides are committed by men, and 14 percent are committed by women. Many health specialists and doctors said the spike in suicides can be linked to the aftermath of the storm that struck the island on September 20 and the destruction of basic resources like food, water, electricity and housing.
"If someone is in a position where they do not have any electricity, water or a roof over their head, you're going to either break and sometimes break to the point of committing suicide," said Alicia Schwartz, a home care nurse from New York City, who volunteered in Puerto Rico through the American Federation of Teachers (AFT) union after Maria hit the island. "You can only live so much without the simple necessities of having a roof over your head."
Dr. Kenira Thompson, who is in charge of providing mental health services at the Ponce Health Sciences University in Puerto Rico, said she has seen a rise in patients since the storm.
"A lot of patients are presenting severe mental health issues since the storm and the number of patients in our clinic has increased dramatically," said Thompson. "Not one person that has lived through the storm can't say they weren't touched by what happened."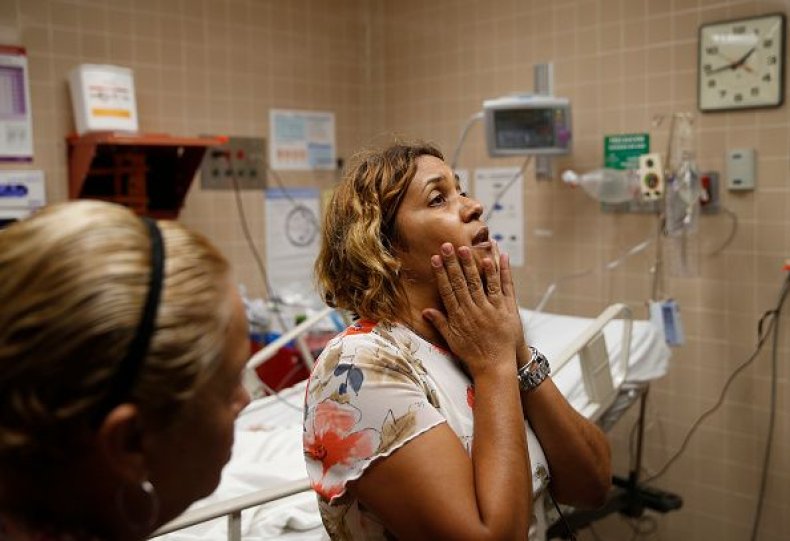 The clinic, which has been opened for almost 16 years, has largely served mental health patients in Ponce, Puerto Rico to help people dealing with mental health issues, including the emotional and mental problems in the aftermath of the storm. Recently, the clinic has set their efforts on reaching out to people who live in rural areas like in the central mountainous regions of Puerto Rico in the towns of Utado and Cayey, which have all seen an increase in suicides. Many people in these rural towns have gone without power, are not able to get into town and don't have housing.
"A lot of people are still living with tarps over their roofs. We normally have thousands of patients but have seen an increase in patients coming into the facility in rural areas post-Maria. Power is restored in most urban areas, but for rural areas, it's as if the storm hit last week," said Thompson.
Hurricane Maria swept through Puerto Rico with 155-mile-per-hour winds and more than 30 inches of rain, leaving a path of death and destruction that officials and locals are still trying to fully cope with. The official death toll is 66, but the island's government announced in December that it will recount the fatalities after two independent reports estimated that more than 1,000 people died from diabetes and Alzheimer's disease with an increase in sepsis, an infection often caused by bacteria.
Puerto Rico's Commission for the Prevention of Suicide did not return requests for comments to Newsweek in time for publication.
"One of the problems we have is that Hispanic individuals don't believe in mental health, but the other issue we have is access to mental health. Those who don't live in populated cities are unreachable to this day,and they don't have people to go to them for mental health help," said Schwartz. She recalled being in a patient's home a few weeks after the storm and being told by the patient that he "sometimes feels like grabbing a rope" to kill himself.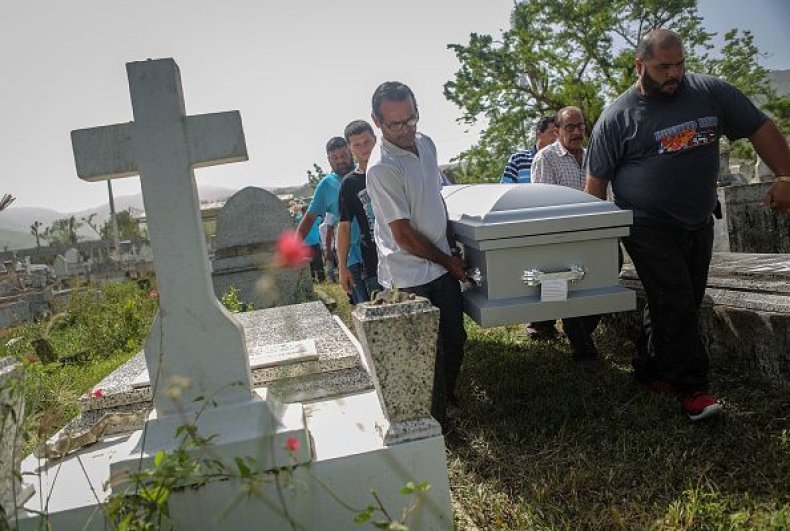 Alfredo Carrasquillo, a psychoanalyst and a professor at the University of the Sacred Heart in San Juan, said there isn't much help for people living in poverty-stricken communities outside of bigger cities.
"When someone expressed he or she is contemplating suicide, the typical answer is to take this person to the hospital or an institution," said Carrasquillo. "They are given medication and are sent home."
Carrasquillo said the lack of help from the U.S government has also fueled the rise in mental health problems, as many Puerto Ricans feel forgotten.
"Puerto Ricans have always felt that as a people when they are in a crisis, the American government will be there to help us. That has not happened. The response has been slow and terrible, and since [Hurricane Maria], we have felt alone and abandoned," said Carrasquillo.
It's not just suicide. Locals are also dealing with other mental health issues, including PTSD, anxiety, and depression. Thompson said clinics like the one in Ponce are doing the best they can to provide mental health assistance for those who come forward, and are also helping them mentally prepare for the next hurricane season, which begins in June.
"Mental health issues will not stop, if you think about the next hurricane season will start again in six months. We will have chaos when the first storm is announced on the news. Hopefully, it's not another storm like Maria," said Thompson.