253 Puerto Ricans Committed Suicide In 2017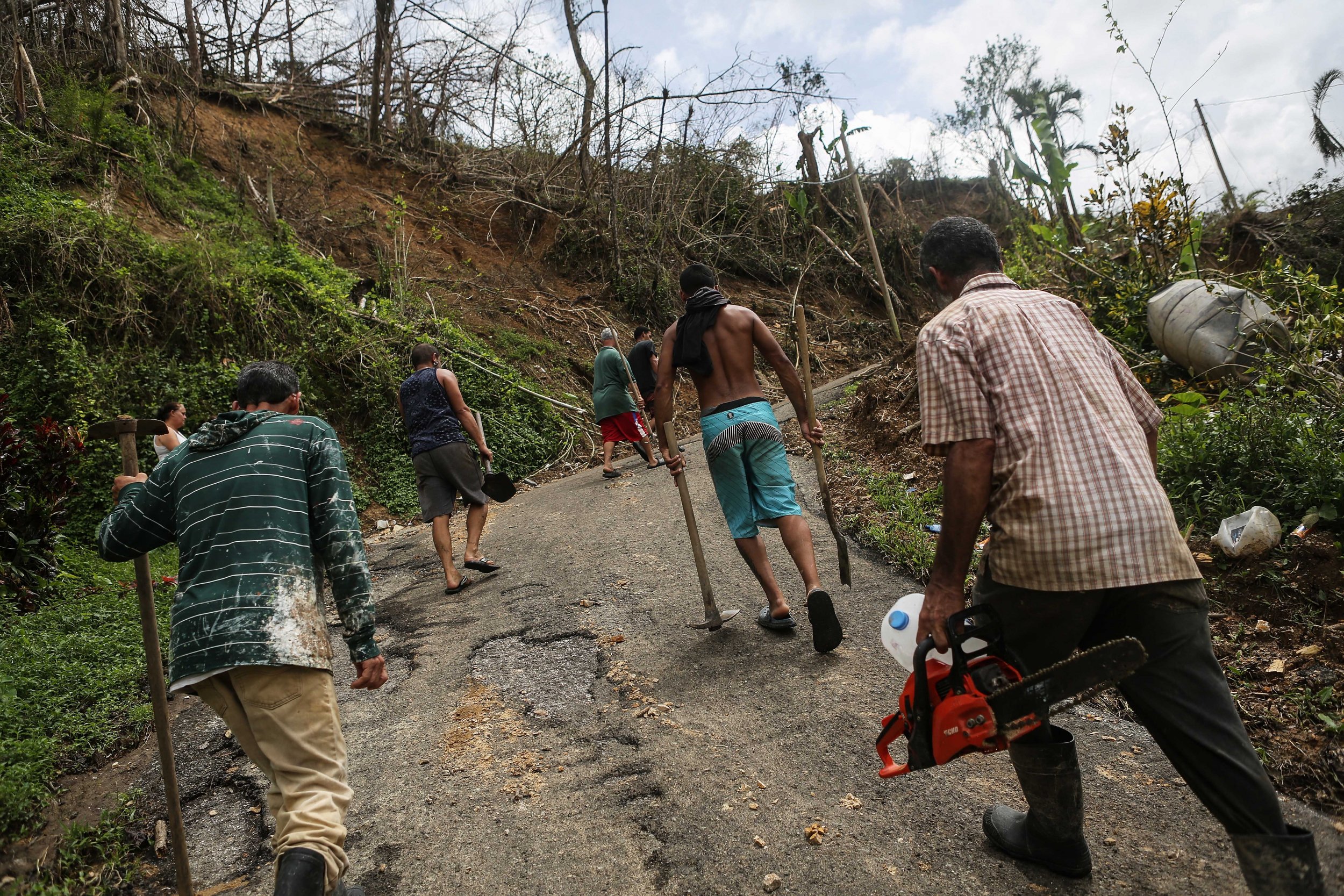 More than 200 Puerto Ricans committed suicide in 2017, a 29 percent increase from the prior year's suicide rate, according to a report released by the Commission for the Prevention of Suicide.
The report, which was released last week by the Puerto Rico Department of Health, found that roughly 86 percent of suicides were committed by men and 14 percent were committed by women. In December 2017, 20 people took their lives.
The suicide rate had significantly dropped in 2016 by 21 percent from 2015, then increased in 2017. Regions such as Aguadilla, Arecibo, Bayamón, Ponce and Mayagüez have the highest rates of suicide.
Many health specialists and doctors previously told Newsweek that the spike in suicides could be due to Hurricane Maria, which slammed the U.S. territory on September 20 with more than 30 inches of rain. Kenira Thompson, who provides mental health services at the Ponce Health Sciences University in Puerto Rico, said she has seen a rise in patients since the storm.
"A lot of patients are presenting severe mental health issues since the storm, and the number of patients in our clinic has increased dramatically," Thompson previously told Newsweek. "Not one person that has lived through the storm can't say they weren't touched by what happened."
Hurricane Maria rocked Puerto Rico andcaused much destruction, knocking down trees and causing massive flooding to the U.S. territory. Many locals were left to deal with not having basic resources like electricity, housing, clean water or food. After the storm, the death toll was at 64, but reports estimate there have been more than 1,000 deaths.
After a natural disaster, many people are more focused on finding shelter and meeting basic needs than worrying about their mental health, Christian Burgess told Newsweek. She is the director of the Disaster Distress Helpline, an organization that provides crisis counseling to people experiencing emotional distress after natural or human disasters.
Victims of a natural disaster such as Hurricane Maria can experience symptoms of depression and suicidal tendencies, Burgess added.
"It is not a surprise to me, in the months following, that there are higher rates of suicide and depression," she said. "It's the degree of trauma in the months after the event, like the loss of a loved one or being displaced from their home, that can trigger these feelings."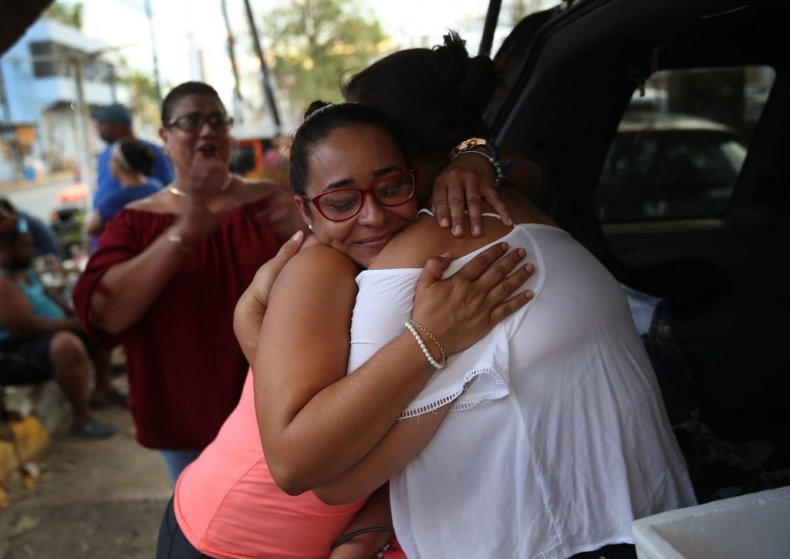 Locals living in rural towns on the island, such as Cayey and Utuado, have a difficult time finding care due to the lack of power, shelter and transportation. Lawmakers are questioning why the Federal Emergency Management Agency gave a $156 million contract to a small Atlanta-based company to provide 30 million meals to the people of Puerto Rico when only 50,000 meals were delivered.
Without the proper help, Burgess said, many people living in the U.S. territory are having a difficult time rebuilding their lives almost four months after the storm.
"There are still major power outages and transportation issues that face the island. Many people cannot get the support or health care centers they need," she said.