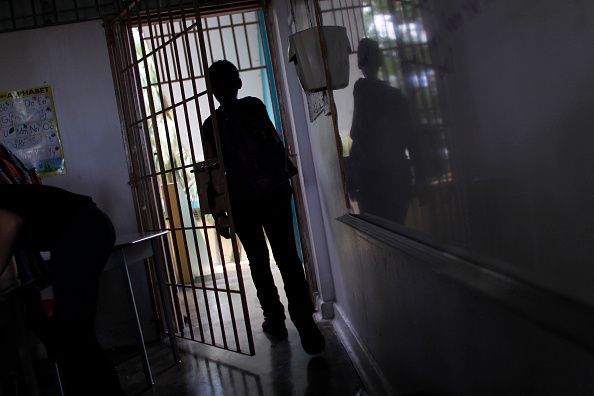 Puerto Rico's governor has proposed closing more than a quarter of its public schools as the island struggles to recover from the devastation of Hurricane Maria.
Governor Ricardo Rosselló last week presented a fiscal plan that would eliminate 305 out of 1,100 total schools, saving an estimated $300 million by fiscal year 2022.
If enacted, this consolidation effort could lead to a decrease of 27,500 students and 7,300 teachers by 2022. Enrollment since Hurricane Maria has already shrunk by nearly 22,500 students, according to Puerto Rico's Department of Education.
Puerto Rico's secretary of education, Julia Keleher, told NPR earlier this month that "we have to close schools," because there is "not enough [federal funding] to go around to that many sites to ensure some level of quality of service." Puerto Rico is currently staring down a $3.4 billion budget deficit.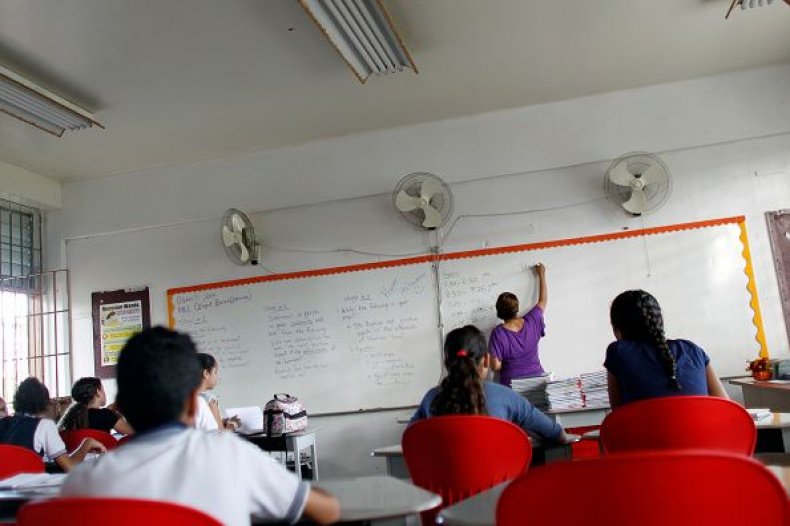 American Federation of Teachers President Randi Weingarten and Asociación de Maestros de Puerto Rico President Aida Díaz have decried the plan, calling schools "critical community hubs."
"To thrive, Puerto Rico needs to keep schools open, not close them, and that's why the push for mass school closings falls wide of the mark," Díaz and Weingarten said in a statement.
The plan needs approval from a financial control board that oversees Puerto Rico's finances.
The proposal follows a string of school closures meant to help quell the island's years-long economic crisis. Puerto Rico officials in May announced 179 public school closures to save more than $7 million; officials also shuttered 150 other schools between 2010 and 2015.
In the aftermath of the hurricane, an estimated 14,000 Puerto Rican students have turned to the mainland U.S. for educational opportunities. The Reading School District in Pennsylvania, for example, has taken in more than 260 students. Schools in Massachusetts, especially Springfield, have accepted more than 2,100 students.
Private universities such as New York University, Tulane University, Brown University and Cornell University are also offering a free ride this semester to Puerto Rican students pursuing higher education. The majority of these schools are capping admission at between 50 and 60 students.
About 90 percent of the island's schools were up and running as of last month, though some schools remained without power, according to Education Week.
About half of Puerto Ricans are still without electricity after Hurricane Maria's September landfall, and government officials have estimated rebuilding costs at about $95 billion. Puerto Rican officials announced Wednesday they can't pay off any of the island's more than $70 billion debt for five years because of the damage.