Puerto Rico's Hurricane Maria Power Outage Is Now the World's Second Largest Blackout
Hurricane Maria made landfall in Puerto Rico in late September of last year, seriously damaging much of the island's infrastructure and its electrical grid. Today, nearly seven months later, more than 100,000 Puerto Ricans remain without power in what is now likely the second largest blackout in world history.
A new analysis by the Rhodium Group, an independent data analytics and policy organization, found that Puerto Rico has lost 3.4 billion customer-hours of electricity service because of Hurricane Maria, making it the largest blackout in U.S. history and the second largest in the world, behind only that caused when Typhoon Haiyan hit the Philippines in 2013, killing at least 6,300 people.
Hurricane Maria knocked out 80 percent of Puerto Rico's power lines and destroyed its generators. While much of the island has restored electricity, a number of Puerto Ricans still suffer in the dark. The U.S. Army Corps of Engineers have compared the situation to Iraq, and believe that Puerto Rico will need 6,500 miles of new cable to restore total power. The Corps of Engineers said it will take until at least late-May to restore restore 95 percent of power.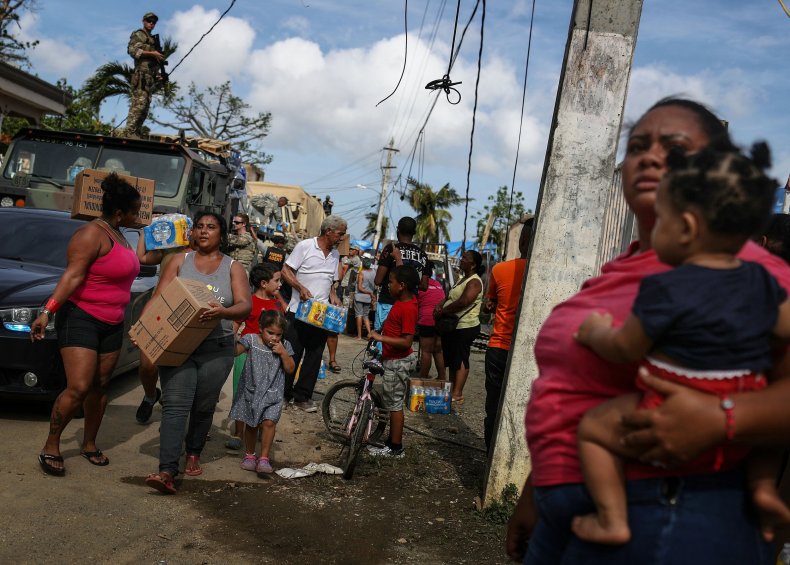 On Tuesday, the U.S. Department of Housing and Urban Development announced that it will allocate Puerto Rico $18.5 billion to repair houses, business and infrastructure damaged by the storm.
President Trump signed off on a $90 billion disaster aid package in February to serve multiple areas in the United States impacted by hurricanes and forest fires, and Puerto Rico is projected to receive about $50 billion in federal disaster relief assistance over the next six years.
Rhodium's analysis only looked at areas that lost power due to storms, infrastructure failures and other disruptions.