Puerto Rico is 'Broken' 100 Days After Hurricane Maria and Trump Is No Help, Locals Say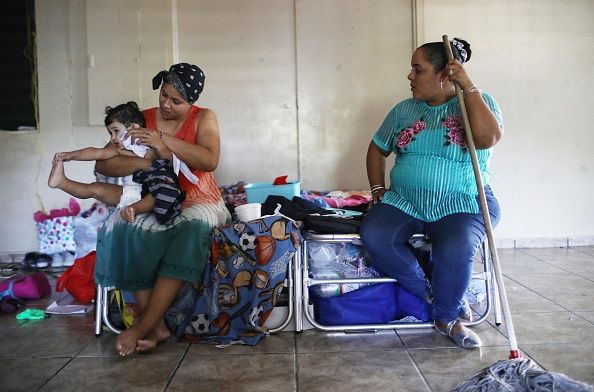 It has been 100 days since Hurricane Maria devastated Puerto Rico, and the U.S. territory is struggling with scarce resources and strained health care services, with about half of the island still lacking power, officials and residents told Newsweek. The struggles drag on as the death toll from the monster storm keeps rising—possibly topping 1,000 people—and local leaders say President Donald Trump still turns a blind eye to the island's pain.
"He has failed the moral imperative that any leader of the free world should hold at the highest level," San Juan Mayor Carmen Yulín Cruz said about the recovery efforts.
"All he needs to do is simple: do his job. I think the world has seen a commander in chief unable to command," she said.
Cruz added that she and her fellow Puerto Ricans have been "fighting every day" to move past the wreckage of the storm. But the messes that remain on the island have stalled many major relief efforts, and even the attempted recovery continues to bring new and overwhelming challenges.
One of the most immediate problems is power. Puerto Rico at one point lost 100 percent of its power soon after the storm hit on September 20. Noting that about 50 percent of the territory still lacks electricity, Cruz said the Puerto Rico Electric Power Authority (PREPA) has been unable to bring back power to some of the most crucial centers for help and health care.
"The government has already talked about generation, but if it's not getting to the hospitals or businesses or homes," Cruz said. "The power isn't going anywhere."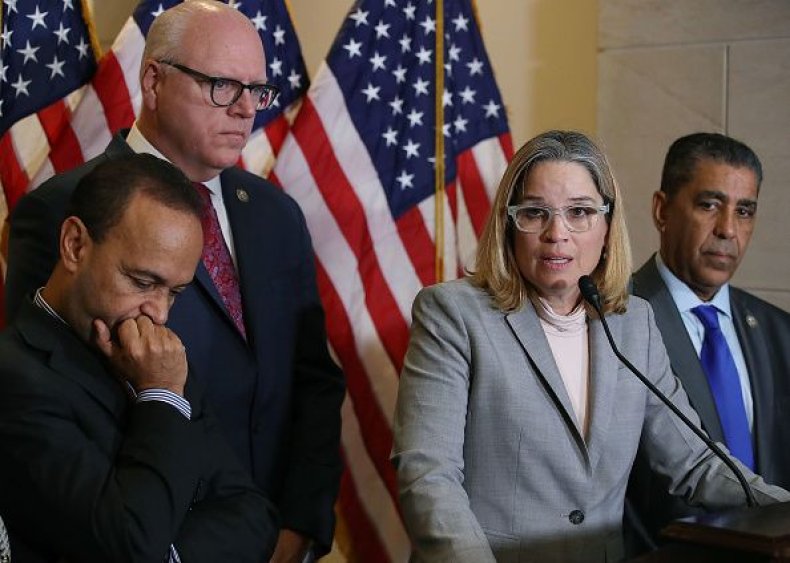 PREPA said it could not confirm details about the distribution of power.
A Puerto Rican student attending college on the U.S. mainland told Newsweek that his family remains without power and that other American citizens on the island are fighting to survive without clean water and medicine.
"The ones that do have power do not have stable power," said Jesús Armando González-Ventura, a senior studying health policy at the University of North Carolina at Chapel Hill. "The folks that have water have contaminated water."
González-Ventura said he returned to the city of Bayamón in December to family members who were relying on filthy water and suffering from conjunctivitis, commonly known as pink eye, after the water gave them bacterial infections.
Yarimar Bonilla, an anthropology and Caribbean studies professor at Rutgers University, said Puerto Ricans should not hope life will return to normal anytime soon.
"Puerto Rico is still very much broken," Bonilla, a Puerto Rico native, said. "Things are damaged and will be like that for quite some time."
The darkness and lack of resources worry medical professionals, who see the health risks growing larger and more varied as the disaster drags on. Alicia Schwartz, a home care nurse from New York City, volunteered in Puerto Rico through the American Federation of Teachers (AFT) union. Schwartz said that she worked with multiple individuals who felt suicidal and that many Puerto Ricans face greater suffering without mental health resources.
"Some people still don't have light on the island, and it takes a toll. I met a man and he told me the day I met him, 'Sometimes I feel like grabbing a rope,'" Schwartz said. "There's a lot of death. I had friends telling me, ones who lived in Puerto Rico, that there were bins and trucks they were putting dead bodies in."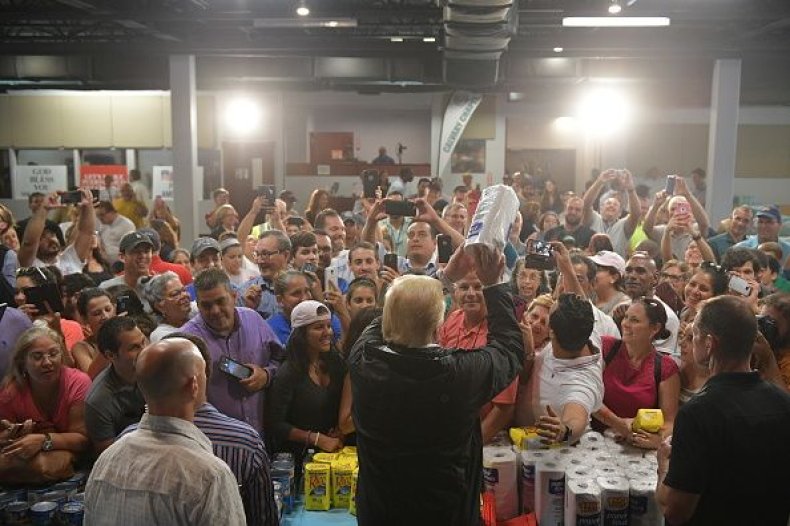 Maria struck Puerto Rico with 155-mile-per-hour winds and more than 30 inches of rain, leaving a path of death and destruction that officials are still struggling to fully comprehend. The official death toll is 66, but the island's government announced last week that it will recount the fatalities after two independent reports estimated that more than 1,000 people died.
In October, the House of Representatives approved a $36.5 billion disaster aid package to assist victims of Maria, as well as Hurricanes Harvey and Irma, which ravaged several Southern states. Trump signed a relief bill that gives up to $4.9 billion in loans to help Puerto Rico's government.
The White House did not return requests for comment from Newsweek.
Volunteers on the ground in Puerto Rico are coordinating water distribution efforts to remote areas. AFT President Randi Weingarten has traveled to San Juan several times on union-led efforts to provide medical resources to rural communities. She said a lack of aid in isolated regions of Puerto Rico leads people to falsely believe the entire region is recovering.
"Anyone who has spent a day in Puerto Rico since the hurricane understands there is a far higher death toll than has been reported," Weingarten told Newsweek from San Juan. "This is an invisible crisis, and it's allowed the callousness of the response and an inappropriate response on the part of the president."
After waging a Twitter war with Cruz in the days after the hurricane, Trump visited Puerto Rico on October 3 and criticized the local leadership while complaining Maria had thrown the federal budget "out of whack." In turn, he was widely criticized for suggesting that the Federal Emergency Management Agency (FEMA) and other federal resources could be pulled out of Puerto Rico prematurely, and for saying Maria was not a "real catastrophe" like Hurricane Katrina in New Orleans. If the grim estimates for Puerto Rico prove true, the death toll from Maria will be more than half of Katrina's body count of 1,833 people.
Despite Trump's remarks, FEMA remains in Puerto Rico working alongside the local government. The agency has said the recovery phase will most likely take years.
González-Ventura said he saw small signs of hope on his return trip to Puerto Rico. Neighbors and friends are filling the voids unfilled by government agencies and relief groups and working to make sure their fellow citizens survive.
"The way people connected and relied on their neighbors and really helped people out was amazing," he said. "My aunt is missing a huge chunk of her roof, and when I visited, her house was full of canned goods because every morning they distribute food, on their own accord. It was inspiring."
But the mayor of San Juan is sick of waiting to see the help her home truly needs.
"Are we better from September 20? Yes," she said. "But are we there yet? Hell no."