Donald Trump's Latest Approval Rating Down 20 Points After Puerto Rico Hurricane Response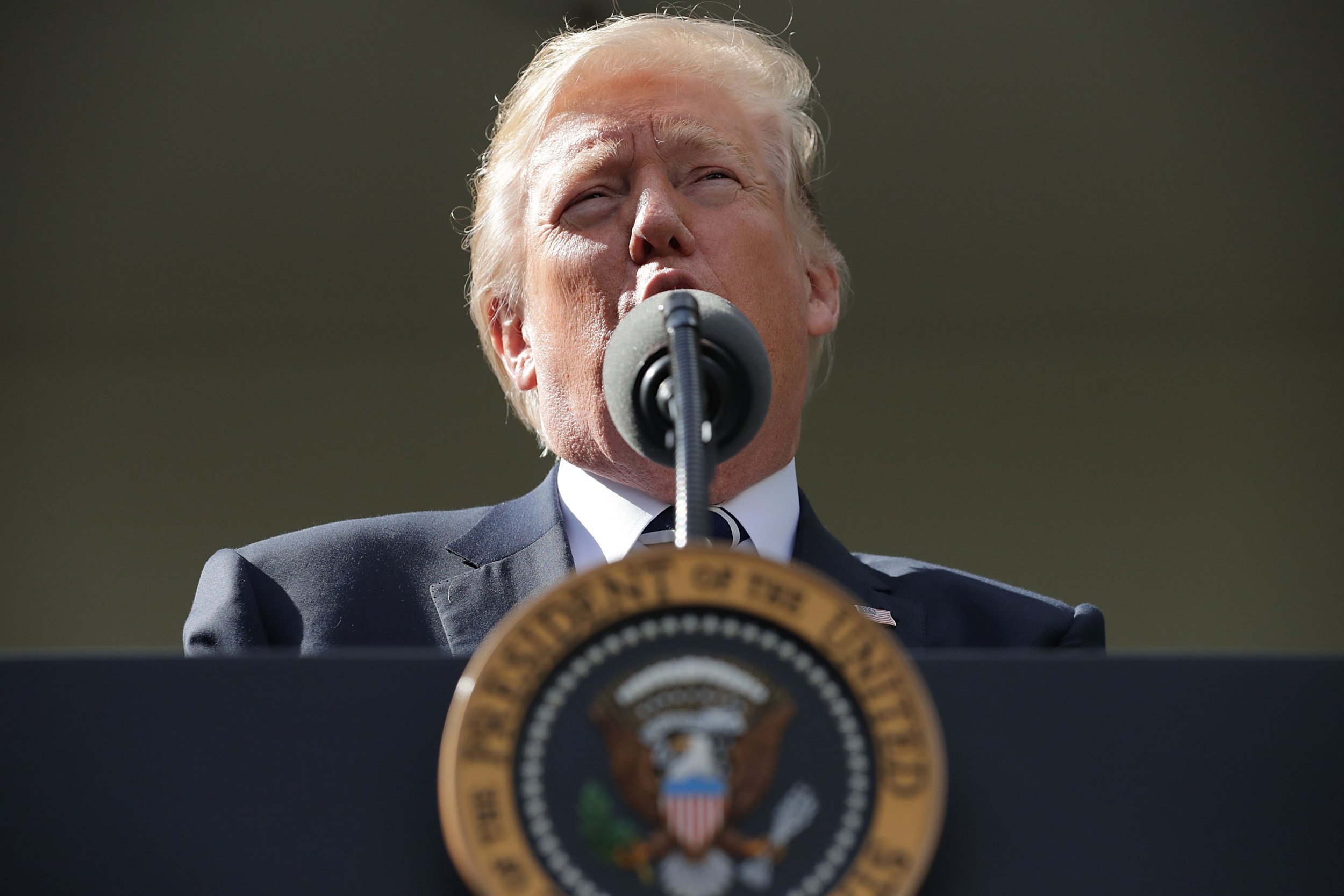 Americans have lost faith in President Donald Trump's ability to handle a disaster-relief effort.
Forty-four percent of respondents to a CNN poll released Monday said they approved of Trump's performance in leading the government's efforts to respond to the hurricane devastation in Puerto Rico, while 47 percent of those polled said they disapproved. That is down from a high mark of 64 percent approval (with 25 percent disapproving) in a CNN poll soon after hurricanes decimated Texas and Florida.
The new poll shows Trump lost support among Republicans (a 9 percentage point drop versus the earlier poll) and independents (22 points), as well as nonwhites, only 25 percent of whom approve of his actions following the storm that wiped out Puerto Rico's power grid.
The telephone poll drew responses from 1,010 adults between October 12 and October 15, and had a margin of error of plus or minus 3.5 points.
The new results come close to mirroring Trump's overall job approval and disapproval ratings. Over the last month, Trump has hovered around 40 percent approval in the RealClear Politics average of the major polls, and his disapproval rating has stayed in the range of 53 percent to 56 percent.
Since Hurricane Maria hit late last month, Trump has vacillated between praising Puerto Ricans for their courage and feuding with one of its government officials. He has even criticized the island's people over the distribution of aid.
After the House passed a $36.5 billion disaster aid package last week, Trump took to Twitter to say Puerto Rico's infrastructure was a "disaster" before Maria and Irma hit and that federal government assistance had an expiration date.
Trump doubled down on his responses Monday during a press conference at the White House's Rose Garden.
"Puerto Rico is very tough because of the fact it's an island," Trump said. "But it's also tough because, as you know, it was in very poor shape before the hurricanes ever hit. Their electrical grid was destroyed before the hurricanes got there. It was in very bad shape, was not working, was in bankruptcy, no—owed $9 billion. And then on top of that, the hurricane came."
He added: "Now, you're going to have to build a whole new electrical plant system. We're not talking about generators. You know, we moved—Puerto Rico now has more generators, I believe, than any, any place in the world. There are generators all over the place. The fact is their electrical system was in horrible shape before, and even worse shape after."