Puerto Rico Wants $4.6 Billion From Congress to Meet 'Immediate Emergency Needs'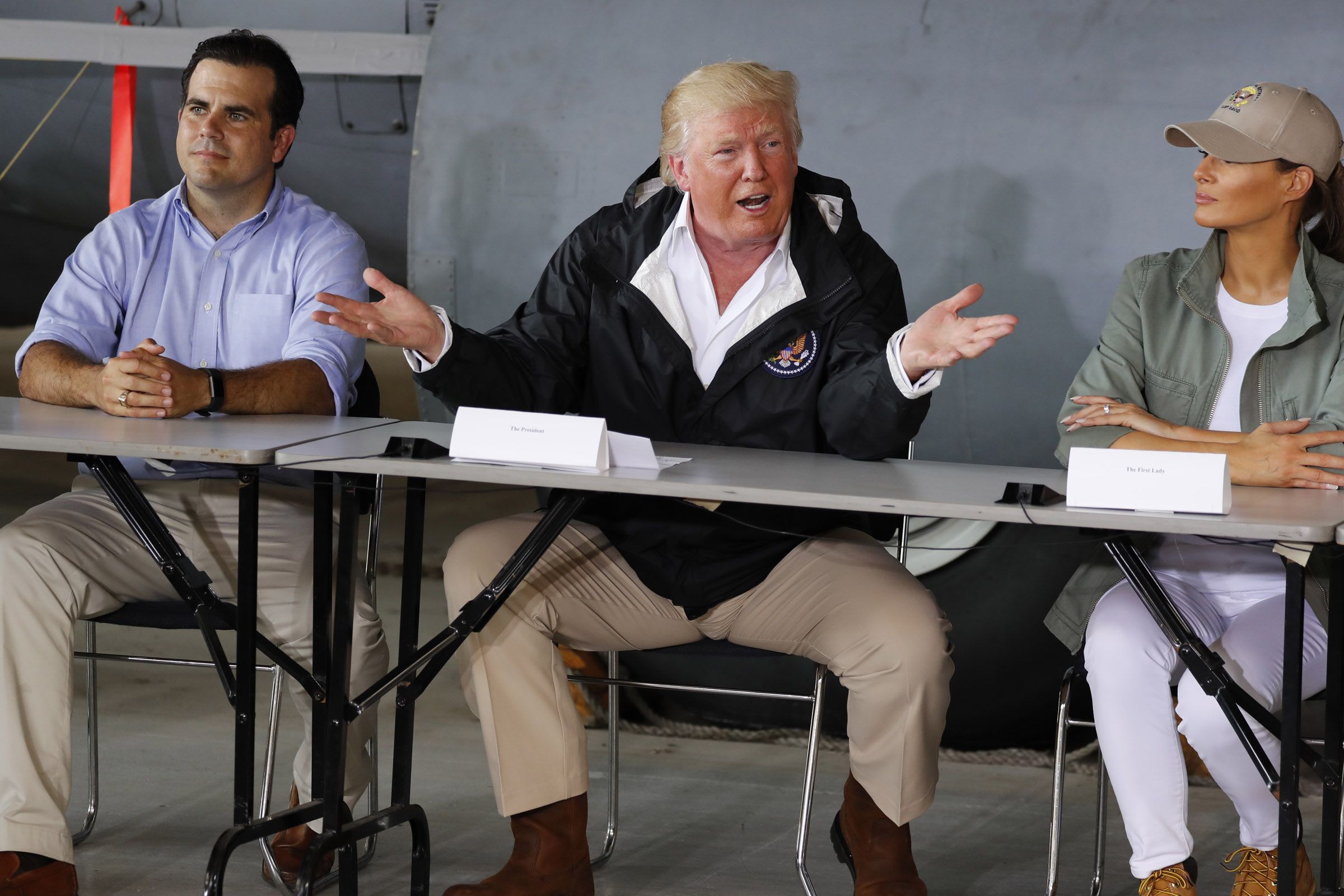 Puerto Rico Governor Ricardo Rossello has requested that Congress allocate $4.6 billion "to meet the immediate emergency needs" of the hurricane-ravaged island and to help soften the blow to its economy.
In letters to congressional leaders and President Donald Trump dated Saturday and shared on Twitter Monday, Rossello asked that Congress "strongly consider" offering funding beyond the Federal Emergency Management Agency Disaster Relief Fund.
Other requests include $3.2 billion in community development block grants from the Department of Housing and Urban Development, $500 million in community disaster loan program funding from the Department of Homeland Security and $500 million in social services block grants from the Department of Health and Human Services.
Rossello also requested smaller amounts of money from the Department of Transportation, the Small Business Administration, the Department of Agriculture and the Department of Education.
"We are grateful for the federal emergency assistance that has been provided so far," Rossello wrote. "However, absent extraordinary measures to address the halt in economic activity in Puerto Rico, the humanitarian crisis will deepen, and the unmet basic needs of the American citizens of Puerto Rico will become even greater."
In his letter, Rossello said the "unprecedented island-wide devastation" from Hurricane Maria has led to an independent damage estimate of about $95 billion—equal to about 150 percent of Puerto Rico's gross national product.
"As a result, in addition to the immediate humanitarian crisis, Puerto Rico is on the brink of a massive liquidity crisis that will intensify in the immediate future," Rossello wrote.
The Trump administration last week sent a $29 billion disaster relief fund request to Congress to deal with the aftermath of hurricanes Harvey, Irma and Maria, but did not detail how much was intended for Puerto Rico. The House could take up the issue this week.
On Monday, meanwhile, Rossello ordered an investigation into water distribution on the island after complaints from people in some areas that authorities were not delivering supplies. Three weeks after Hurricane Maria made landfall, drinking water has been restored to almost 60 percent of the island, yet only to about 20 percent in some parts of the north, according to the governor.
"If there is a place, a locality that is not delivering food to the people of Puerto Rico that need it, there's going to be some hell to pay," Rossello told CNN.
Meanwhile, the federal government on Sunday night allowed its 10-day waiver of the Jones Act, under which only American vessels may make cargo shipments between U.S. ports, to expire, barring foreign boats from providing further aid.