Puff Daddy Announces Bad Boy Reunion Concert to Celebrate Biggie's 44th Birthday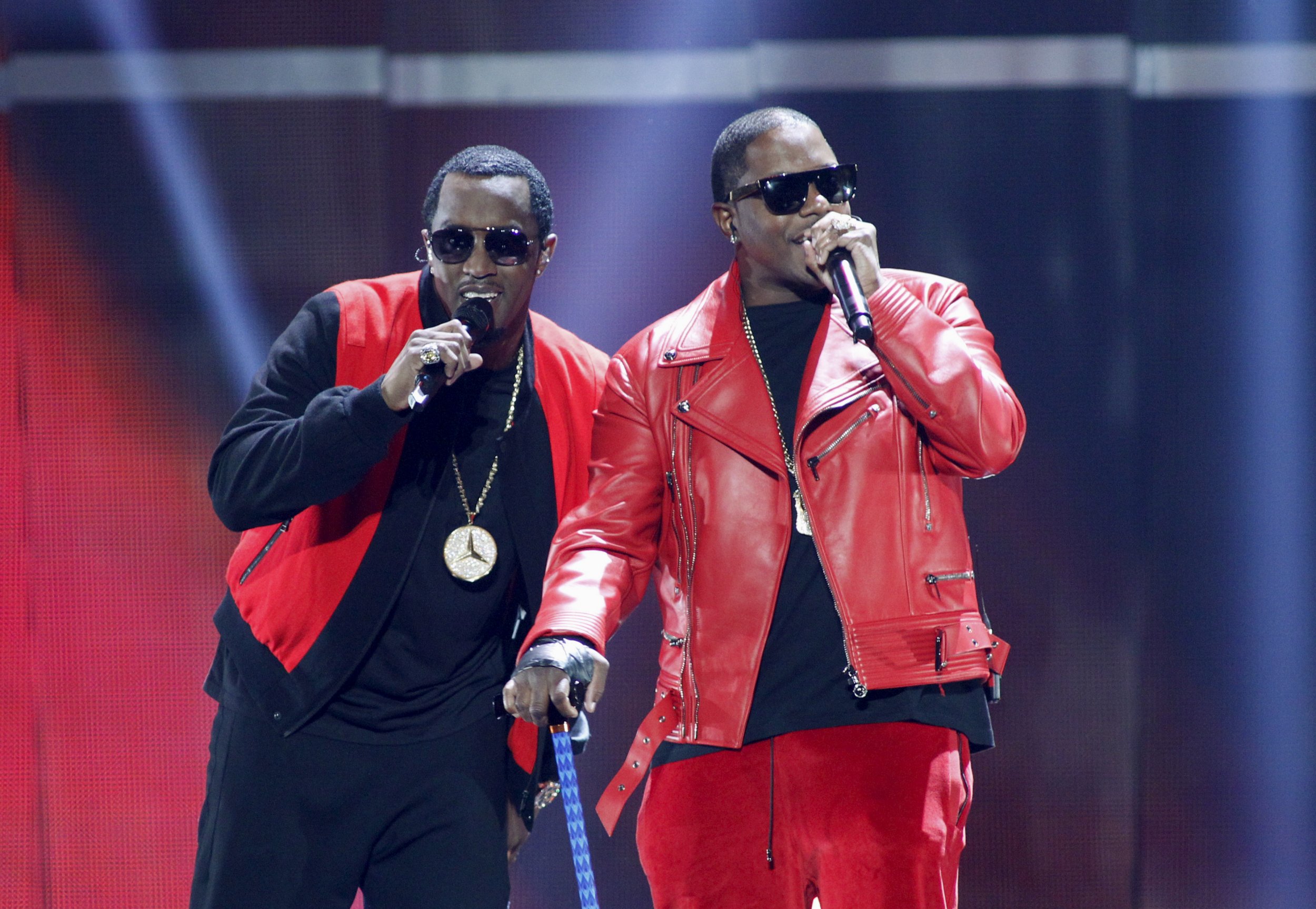 Fresh off Tuesday's news that he will be opening a charter school in New York's Harlem, Puff Daddy has announced that come May 20, he will be giving back to the community in a different way entirely. To celebrate what would have been the 44th birthday of his fallen brother-in-arms, the Notorious B.I.G., Puff is reuniting the Bad Boy Family for a "one night only" event in Brooklyn's Barclays Center.
"This isn't just another concert—this is hip-hop history," said Puff Daddy, always his own biggest promoter, in a statement. "The Bad Boy Family includes some of the biggest names in music and songs that helped define a whole generation of music. Also, we are celebrating one of the greatest of all time—Notorious B.I.G. This will be a night to remember. I can't wait to see you all there."
In recent years, Puff Daddy, whose real name is Sean Combs, has become known more for his business ventures than his music. His latest effort to draw attention, Aquahydrate, is a brand of "enhanced" bottled water that he co-owns with actor Mark Wahlberg, among other investors. As of last year, however, music has slowly started to creep back into the mogul's repertoire. In June, at the BET Awards, he performed a medley of songs with several Bad Boy-affiliated artists. In October, at the BET Hip Hop Awards, he unveiled new material during a similar performance. A mixtape release followed a month later.
The full-fledged Bad Boy reunion on May 20 will feature musicians old and new, including Faith Evans, Lil' Kim, the Lox, Total, 112, French Montana, Mario Winans and more, with Jay Z and Mary J. Blige stopping by for guest appearances. Tickets for the event go on sale Saturday, April 2, at 11 a.m. Eastern time.
Oh, and we almost forgot: Mase will be there too...