A video of a pug enjoying a face massage tool has gone viral online, having surpassed a whopping 40.4 million views.
In the clip, shared to TikTok by an account called Yardley_and_gigi, we can see the small beige and black pug standing on a plush carpet.
A human then holds an electronic massage tool to the pug's face, and the pet is clearly enamored with the feeling and keeps rubbing her cheeks and ears across the spinning device.
The animal is making grunting and sneeze-type sounds as she enjoys the sensation.
Yardley_and_gigi has captioned the cute footage, which can be watched here, writing: "She itchy face #pugsoftiktok #fyp #pugs #cute #funny #yardleyandgigi."
The clip has gained lots of traction online since it was shared on October 25, 2021, having attracted 6.9 million likes and 354,900 shares.
Many people also rushed to the comments section to share their thoughts on the footage.
One TikTok user, Josh O'Dell, wrote: "Awww."
Another person, Anuhea, stated: "I need this dog."
Apollo gushed: "I need one of those!"
Some people highlighted the grunting noises that the dog was making, with Brigs writing: "Bro fighting for his life to breath rn [right now]."
Another, Flaco, added: "Lil [little] homie fighting for a breath of fresh air and y'all saying he fine [crying-face emoji]."
Rehtenkotkit typed: "He can't breathe but he knows what he likes."
Falcoevan commented: "For everyone saying pugs shouldn't exist, I agree. But that doesn't mean we should hate on the creator. They're giving this animal an enjoyable and I'm cool with every pug keeper as long as he doesn't mate them."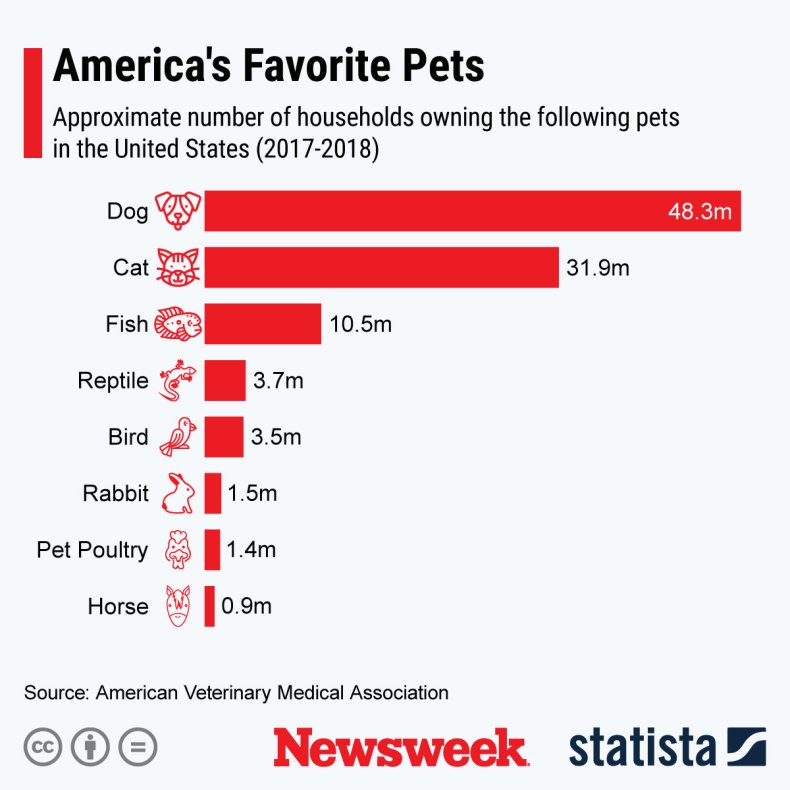 However, others felt that these comments were unjust, with Nate Blais lamenting: "Ain't no such thing as a cute video of a dog as long as the TikTok dog warriors exist [crying-face emoji]."
Meem observed: "Bro what is this slander look how happy the lil [little] angel looks."
Taylor Pozniak opined: "Guys yes it's sad that pugs have a hard time breathing but there's not much we can do at this point. or what u wanna kill a whole species of dog?"
Beso Maglaferidze shared: "Pugs are the cutest creatures ever what's wrong with y'all."
But do pugs have breathing problems? Well, according to Bluecross.org.uk pugs are "brachycephalic," a term describing animals that are flat-faced or short-nosed.
The site explains that while "not all dogs that are short-nosed will suffer from health problems relating to breeding, but too many do."
It says that "veterinary hospital teams are treating more and more dogs of brachycephalic breeds who do have a wide variety of problems caused by breeding for a characteristic flat-face."
These can include breathing problems, such as Brachycephalic obstructive airway syndrome (BOAS), heart problems, as well as skin, ear and teeth problems due to their head shape. This can also result in neurological problems owing to their compressed skull.
Additionally, "high numbers of some brachycephalic breeds struggle to give birth naturally," and have to have Caesarean sections.