Puki Style Meme Takes Over 'League of Legends' Twitter
Over the weekend, thousands of League of Legends players changed their Twitter profile pictures to that of a very buff man from Poland. Accounts for esports organizations, players and fans all jumped on board, changing their profile pics as well. Some took it a step further, tweeting out "join us" to the point that it actually hit the trending page.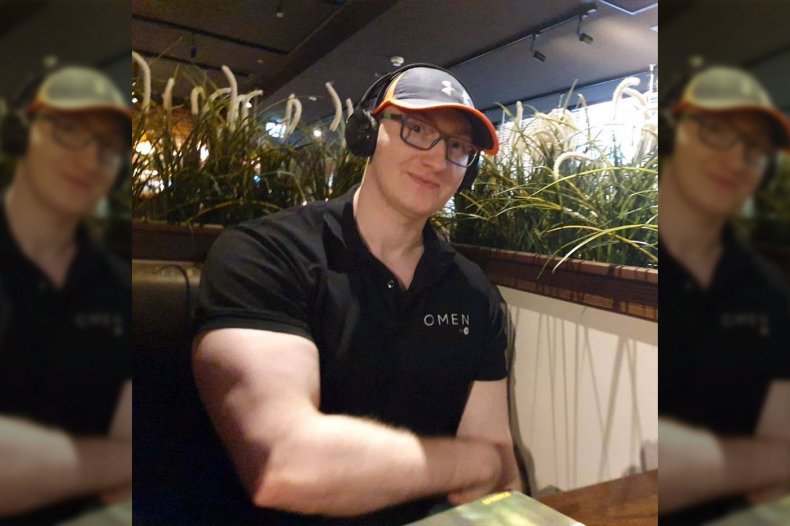 The Polish phrases and muscled memes seemed pretty out of left field for most unaware of Polish esports, but over the course of 48 hours, anyone who was following the trend who didn't know, learned about Lukasz "Puki Style" Zygmunciak.
To understand this trend is to understand Puki Style, and to do that, we have to go back to the beginning. Zygmunciak has been playing professional League of Legends since 2011 and is considered one of the most consistent Marksmen players in Europe if not in the LEC. "I started playing a lot of video games as a kid, eventually moving to League of Legends and getting a high ranking," Zygmunciak told Newsweek. "I was eventually taken by a team and that's how I started my journey."
Over the course of his career, Zygmunciak maintained consistent play in the Polish region but had never managed to reach an international stage like the World Championship or the Mid Season Invitational. This changed when his team K1CK Neosurf managed to reach the finals of the European Masters tournament, going up against the French LDLC OL on May 10. The Polish community rallied around Zygmunciak, wishing him well and saying that they would be cheering him on. Some changed their profile picture to an image of the player in a restaurant with giant photoshopped biceps and spammed "#POLSKAGUROM" which means "Poland on top." (The phrase comes from Polish strong man competitor Mariusz Pudzianowski and has become part of the culture.)
The profile pictures started to spread, with G2 Esports CEO Carlos "Ocelote" Rodríguez Santiago being one of the first major figures to use the image on his profile. From there, members of the esports community flocked to the meme, changing their profile picture to the photoshopped restaurant image. Those who had never heard of Zygmunciak before were cheering him on for the EU Masters tournament, creating fan art and following him on Twitter.
"This is the best feeling in my life," Zygmunciak said. "A lot of people have been sending me messages with really nice words. I'm smiling 24/7 right now."
Sadly, K1CK Neosurf lost all three matches against LDC OL and took second place in the EU Masters.
"I feel kind of sad about it but someone had to win and someone had to lose Zygmunciak said. "They were just better but I believe that I can win vs LDLC in future."
Still, the legacy of Puki Style will stand as a moment when all of esports got together to spam Polish phrases and cheered on a League veteran. Zygmunciak is appreciative of all his new fans and is excited for what the future holds for him.