The Pulitzer Prize Winner Who Walked Away From Journalism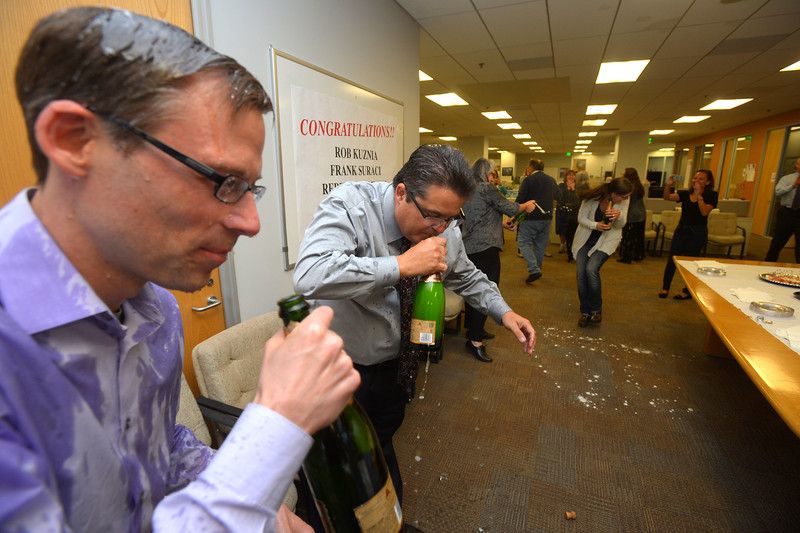 Rob Kuznia, 39, started Monday by getting into his 1989 Honda and driving to the train station, as he always does for his job in public relations at the University of Southern California. At noon, when the Pulitzer Prizes were set to be announced, Kuznia walked the campus, too nervous to sit at his desk. Even after he heard the 12 gongs from a campus clock that signaled the time, his phone didn't ring.
"It felt like it was the clock chiming for my little fantasy," Kuznia said. "I thought, Well, that was a fun run." Kuznia was already back at his desk when his phone finally buzzed. It was Frank Suraci, his former editor at a small Torrance, California, paper, the Daily Breeze, telling him that they had just won the most prestigious award in journalism.
The Breeze, which won a local reporting Pulitzer for its series on corruption in the struggling Centinela Valley Union High School District, joined a field of Pulitzer Prize regulars, among them The New York Times (114), The Washington Post (47) and the Los Angeles Times (41). Theirs was the kind of win that can make careers. Which is why it seemed ironic that Kuznia, who shared the victory with Suraci and fellow writer Rebecca Kimitch, had left journalism months earlier.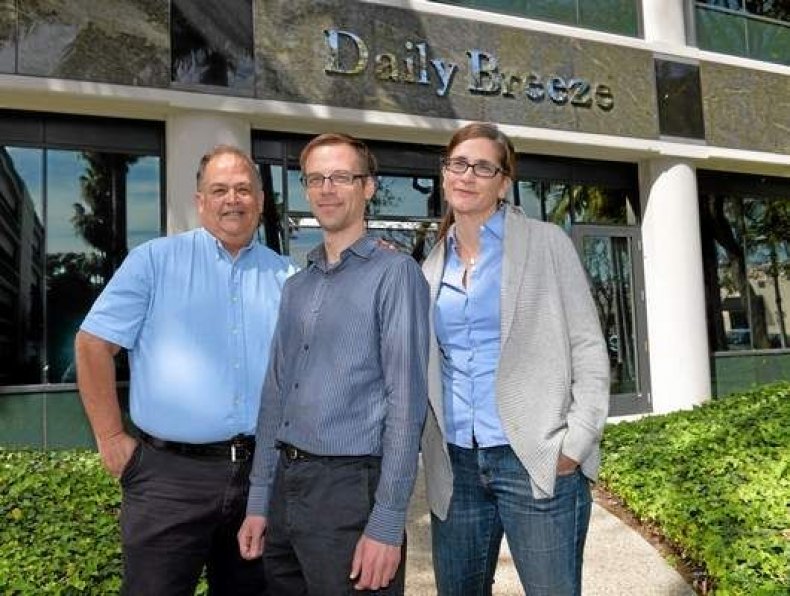 "Print journalism at the local level is a scary place to be when you're pushing 40," Kuznia said. The Breeze's corruption series got a superintendent fired and restored physical education and summer school programs for students, but its success wasn't enough to keep him at the paper.
Kuznia worked a career path that used to be the industry standard: He started at a small paper in Oregon and made his way up to bigger publications. In 2007, he was fired from the Santa Barbara News-Press for trying to start a union with fellow reporters and soon found himself filling out an application at Starbucks while collecting unemployment.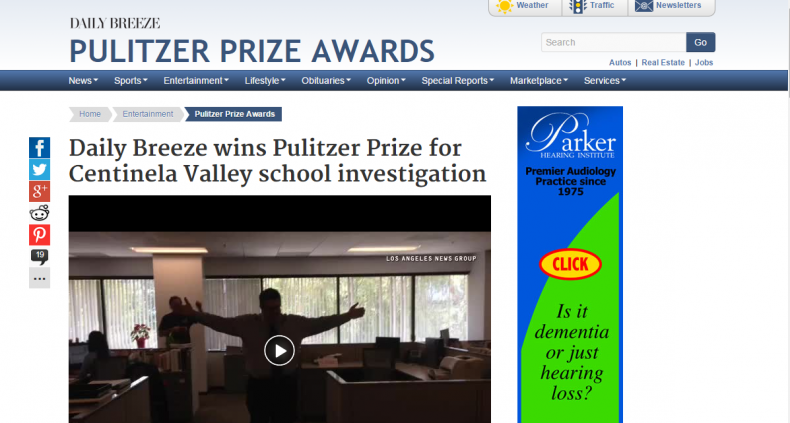 The Breeze, which Kuznia joined four years ago, was a welcome reentry into journalism. The daily has been in print for almost 100 years and was once known as a "farm team" for its much larger rival, the LA Times. But mediocre pay and newspaper industry uncertainty—plus his longtime girlfriend's objection to the job's long hours—eventually convinced Kuznia to leave the paper.
"It's a little draining," Kuznia says of newspaper work.
In August 2014, days after his final story, he joined USC's Shoah Foundation, which fights genocide worldwide.
Despite his defection, Kuznia encourages young journalists not to give up too soon. "If you really love it, you've kind of got to try it," he says. "This story is a testament to the importance of old-fashioned beat reporting, by reporters who are supported by an institution of professionals."
Toni Sciacqua, managing editor of the Breeze, says she was incredulous when Kuznia gave notice. "A lot of people leave when they're frustrated, and he was doing the best work of his career." Sciacqua says the paper's staff is still taking in all the news. "Morale is pretty good in here today."
Kuznia says that without small papers, there would be nothing to support investigations like his.
After hearing about his win Monday, he says he was "whisked to the newsroom" from USC, where, like a World Series champion, he was doused in champagne. "After that, it was kind of a blur."
It's too early to say if the industry's most-sought after prize will push Kuznia back into journalism. He says he's very happy with his current job, and there's been no rush of job offers, at least not yet (although Newsweek mentioned to him it does take freelance pitches). But, as his girlfriend said when she heard, "who can argue with a Pulitzer?"
Correction: An earlier version of this article incorrectly stated the year Kuznia quit. It was 2014.