Pulitzer Prize–Winning 'Young Man From Atlanta' Revived at New York's Signature Theatre
The truth will set you free, may be a saying that can apply to a lot of people, but not everyone. It certainly doesn't apply to the Kidders, the family at the heart of The Young Man From Atlanta, Horton Foote's 1995 Pulitzer Prize–winning play, which is being given a touching and funny revival at New York's Signature Theatre. By 1950 standards, Will and Lily Dale Kidder have lived a good life: successful career, nice house and, from the outside at least, a typically, happy family life.
But Will and Lily Dale are in such denial about so many things that with more of a taste for rotgut whiskey or morphine, they could easily fit into one of Eugene O'Neill's later plays.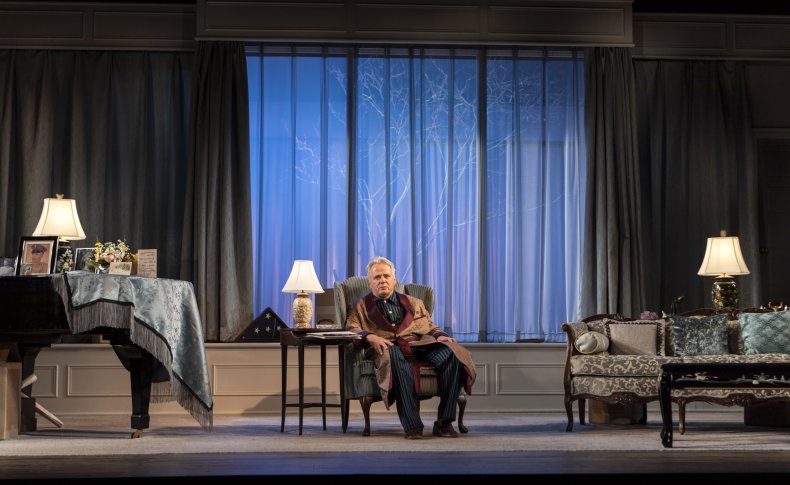 As Young Man opens in 1950, Will is a successful businessman of 40 years, a salesman for Sunshine Southern Wholesale Grocery, "the best wholesale produce company" in Houston, if not—at least in Will's more grandiose moments—the South or the world. He and Sunshine Southern have weathered the Depression and numerous other calamities. But times have changed, and Will is a little slow on the uptake when it comes to recognizing that.
Will is fast approaching his sell-by date. Sunshine Southern is making changes, and he is one of them. He has been living beyond his means, spending too much money to build a house that is much too big for him and his wife Lily Dale. Hubris is only one of Will's flaws, and starting his own business does not go well. It doesn't help that Lily Dale has given away a chunk of money that he has counted on. If anxiety increases when one is on the cusp of change, then the Kidders' anxiety is hovering near level 11.
Complicating things even further is the fact that they are recuperating from the death of their 37-year-old son, Bill. It's clear to everyone in Houston but Lily Dale that he has committed suicide, for reason that are never clear. Randy, the never-seen titular "young man" who has had a relationship with Bill, is hovering about outside their house, Will's business and all over Houston. The closeness of that relationship is hinted at but never actually stated. Randy is adept at asking for—and getting—money from all three Kidders. He is seems hell-bent on taking the family for all it is worth.
The ensemble cast is uniformly excellent. On stage, Kristine Nielsen is probably better known for her comedic work, especially in Christopher Durang plays, but as she showed last year in A Lovely Sunday for Creve Coeur, she can also show a tender, vulnerable side to a character who could, in lesser hands seem just vapid. As Lily Dale, Nielsen is all that; she is also funny, especially when she dregs up an urban legend about Eleanor Roosevelt and her organizing maids in Houston into "disappointment clubs."
Aidan Quinn, as Will, has morphed from a romantic lead into a solid character actor. His is a tough, not always likable role, a man who will not go gently into any good night, and he may cause some serious collateral damage along the way. As each truth that Will has been blind to is forced upon him, Quinn surrenders, suggesting with barely a hand movement resignation and disbelief. Sometimes he looks like a lost Willy Loman—his faith in the American dream crumbling around him. And yet, one wonders if he has learned anything or will, like the denizens of Harry Hope's bar in The Iceman Cometh, just latch on to another pipe dream.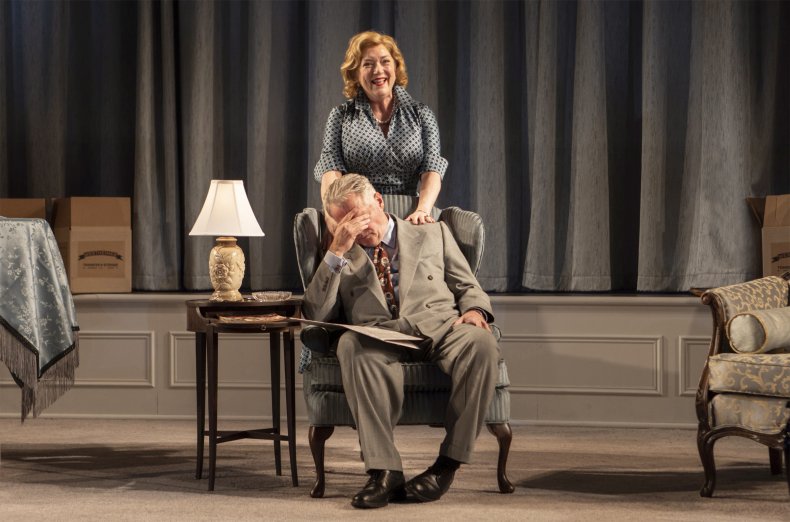 Horton Foote is one of the most respected playwrights of the past half century. He is also one of the most underrated, at least in the popular mind. His gift was in creating well-drawn, sympathetic characters in seemingly simple situations. With all the short plays and slices of life that Foote wrote, he a developed a reputation as minimalist, but examining his whole output, he is more of a pointillist. Each play is a carefully sculpted dot, and Harrison is his Grande Jatte. You can enjoy each dot, as it were, for what it offers, but it would be great to see some theater do all the Harrison plays in chronological order. And while each play offers its own unique pleasure, the whole of Foote's Harrison is greater than the sum of its parts.
Like one of his literary forebears, William Faulkner, Foote discovered in the fictional Harrison, Texas—and neighboring Houston—his Yoknapatawpha, his "own little postage stamp of native soil," and he mines it—or, this being Houston, drills it—for all it is worth. Foote may have slipped under the radar in some circles, but his body of work rivals that of Arthur Miller and Tennessee Williams, and Young Man From Atlanta shows Foote at the top of his game.
Young Man From Atlanta is playing through December 15 at the Signature Theatre, 480 West 42nd Street in New York. For more inform go to SignatureTheatre.org.