Pulp (Science) Fiction: Quentin Tarantino Conceptualizing Futuristic Flick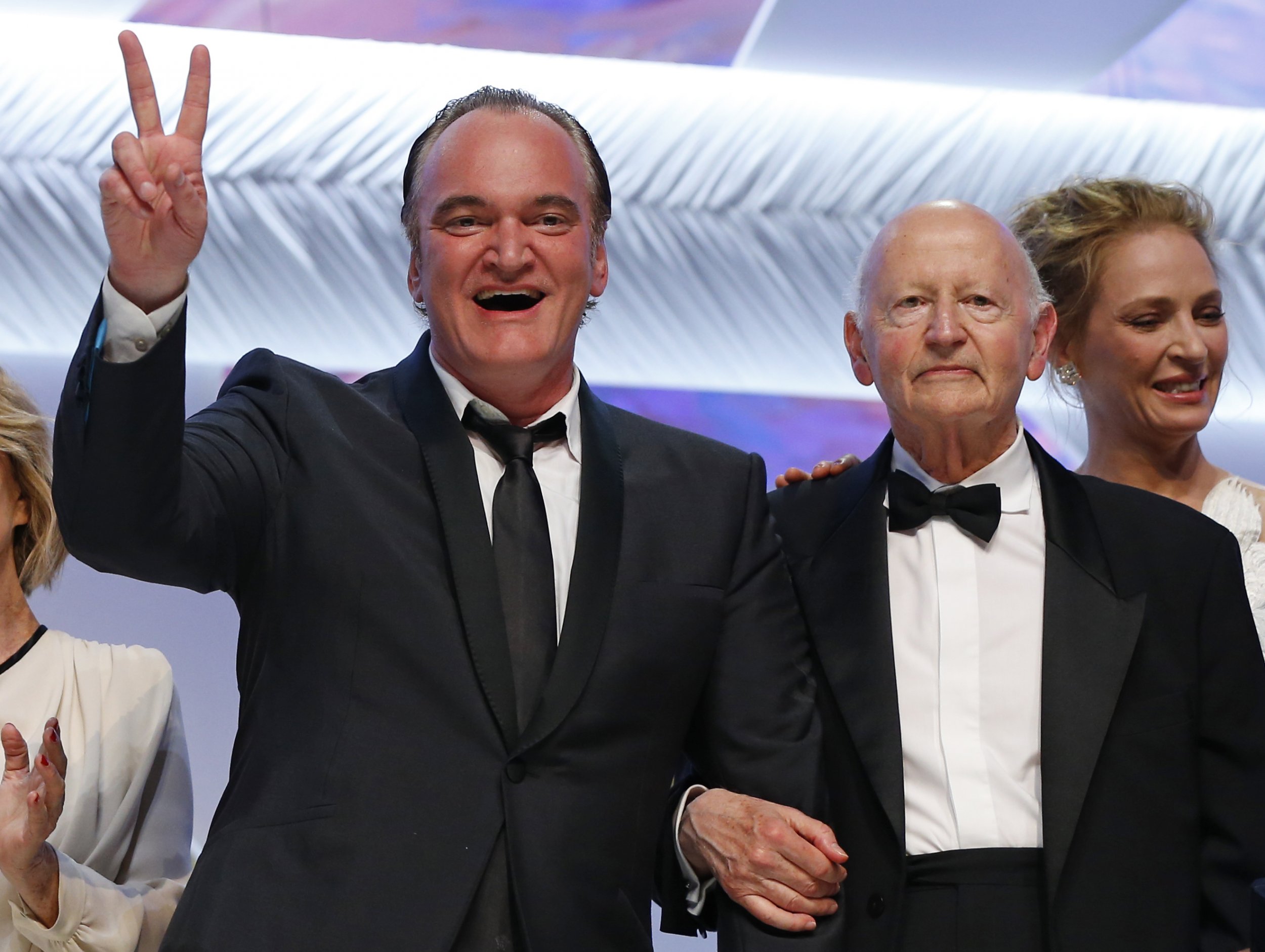 Remember when a furious and "betrayed" Quentin Tarantino scrapped The Hateful Eight, his forthcoming project, after Gawker's Defamer blog leaked the script last January? Fear not Tarantino nerds! At San Diego's Comic-Con this past weekend, the director confirmed that he'll still be moving forward with his eighth film.
The director teased of the film and future projects after a Q&A session this past Sunday with Dynamite Entertainment, who will be printing a comic book sequel of his film, Django Unchained, in November. This marks the first of Tarantino's films to be conceptualized as a comic and will feature hero Django alongside one of Dynamite's most memorable characters, Zorro.
Before The Hateful Eight's 2015 release, Tarantino hopes to tide fans over with an extended cut version of Kill Bill, which promises animated footage that didn't make the final cut of the original film. Tarantino also expressed his desire to revamp the Invasion of the Body Snatchers franchise in the future. "I want to take it from the pod people's perspective, so you're actually rooting for the pod people. I don't think they're so bad," he said.
But Tarantino fielded a question from a fan that hinted towards definite sci-fi work in the future:
If you had asked me a few years ago [about science fiction] I would have said: "Nah, not really, I don't know." But I have a little idea right now. It's a little flower, you know, like a bean sprout, but those tend to grow into stalks. So this is the first time I'll be able to say "maybe". It won't be a spaceship sci-fi, it'll be Earthbound.
Tarantino's "Earthbound sci-fi" could mean anything from flesh-eating Amazoninan plants to Uma Thurman conducting a deep-sea exploration endeavor. But I guess we won't know for a while.
Today, Empire Magazine revealed a new poster for The Hateful Eight. We're given little detail from the minimalist image below, but we do know this: the film promises wide-angle shots in crisp 70-millimiter Super Cinemascope and a ton of gore.