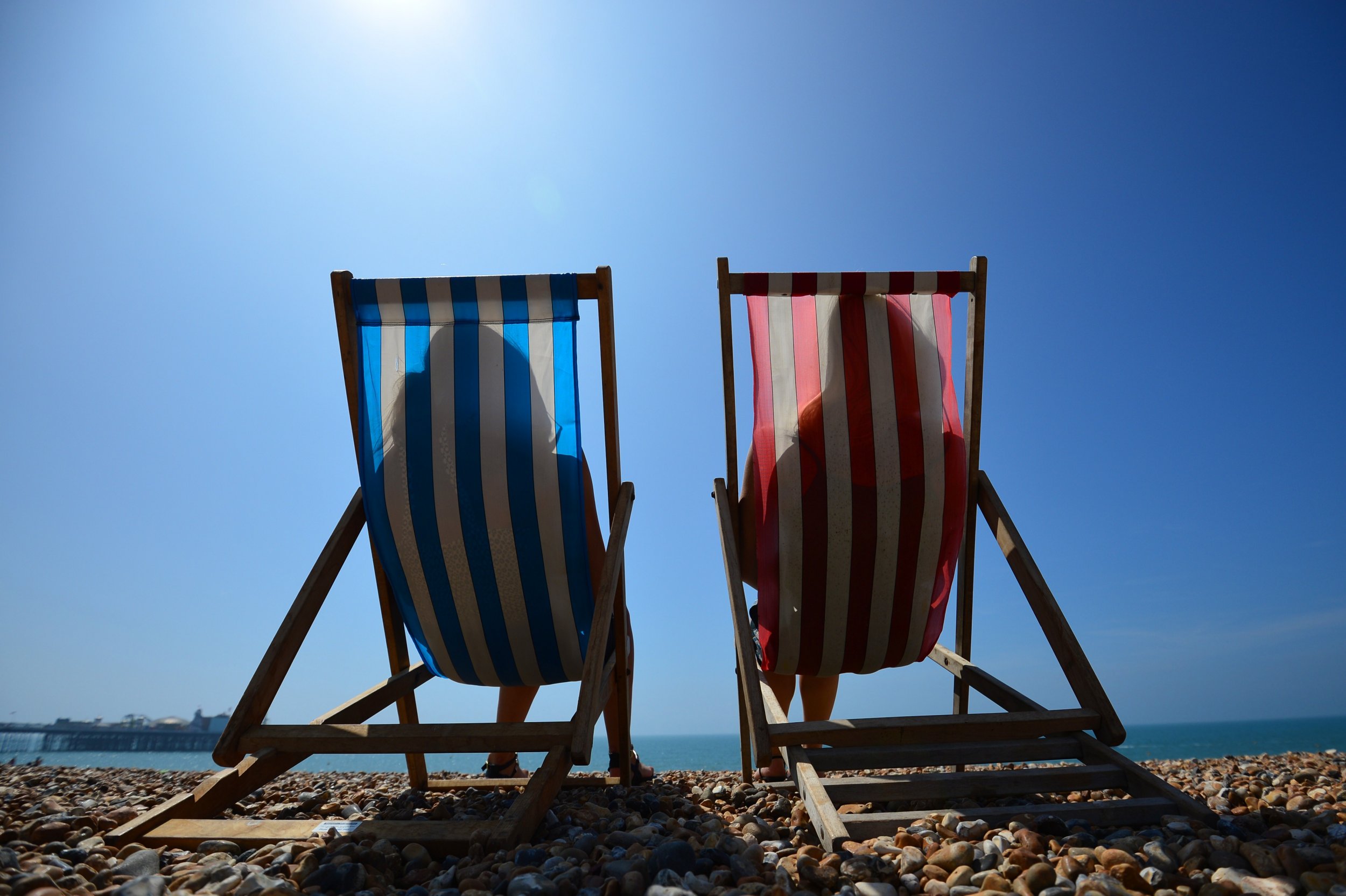 While we've been busy watching the government react to the Russia investigations and debating whether "Despacito" deserves to be song of the summer, the entire month of July came and went. Now it's August, and, because apparently nothing is sacred, that means for some it's suddenly fall.
Not technically, of course. Summer officially began on June 21 and won't end until September 22. But practically speaking, things are moving fast. Exhibit A: World Market launched its pumpkin spice blend ground coffee on Monday, becoming the first major retailer of the season to advertise a new fall-flavored treat, according to GrubStreet.
Related: 25-foot-tall inflatable pumpkin rolls through traffic
It gets worse. Delish pointed out that people have been posting on Instagram for days about finding pumpkin spice foods already sitting on store shelves. Places like Target and Dollar General are selling Werther's Original harvest caramels, pumpkin spice Cheerios, pumpkin spice creamer, Milano cookies and yogurt. E! News even found Burt's Bees pumpkin spice lip balm on sale.
Yes, it's only a matter of time until we're wearing sweaters, snacking on pumpkin spice kale chips and handing out candy to trick-or-treaters, but already?
One driving factor behind all this: Pumpkin spice season is a big money maker.
In 2013, pumpkin-flavored items generated about $350 million for American businesses, and in 2014 nearly 40 percent of people admitted to buying a special pumpkin product, according to CNBC. The limited-edition nature of the autumn items drives demand. People "know they won't be out that long, so they want to get them," Nielsen's Andrea Riberi told Forbes.
On the other hand, we might not want to cut summer short just yet.
There are still several music festivals to look forward to, like Lollapalooza in Chicago and Outside Lands in San Francisco. Japan just figured out how to make non-melting popsicles. This fall is expected to be warmer than average in much of the U.S., and as we get closer to November, flashbacks to last year's election are inevitable.
Feel free to stock up on your pumpkin spice products, but please postpone the mania for now. After all, we've got Game of Thrones to watch.