What to Do With Pumpkins After Halloween
Halloween is on the way and that means it's time to start picking pumpkins and carving them into decorative Jack-O'-Lanterns.
But did you know that pumpkins can still be useful after Halloween?
According to Waste Dive 1.3 billion pounds of pumpkin end up in landfill every year.
Instead of throwing them out, you can use them to feed local wildlife, on your compost, or even play games for an eco-friendly alternative.
These are some of the surprising uses for pumpkins after Halloween.
Create Compost
Pumpkins are mostly made up of water and decompose quickly, making them ideal for composting.
To hurry the process along, you can break them apart first.
You could even make a game of pumpkin smashing for the whole family before adding them to your compost pile.
Just make sure you've removed all the seeds first so that it doesn't germinate and start growing new vines in your compost.
Turn It Into a Bird Feeder
Since your pumpkin is likely already hollowed out to make a Jack-O'-Lantern, you can easily transform it into a bird feeder to attract more feathered friends into your back yard.
Fill it with bird seed and leave it out as is, or you can add some string to hang it from a tree.
Feed the Local Wildlife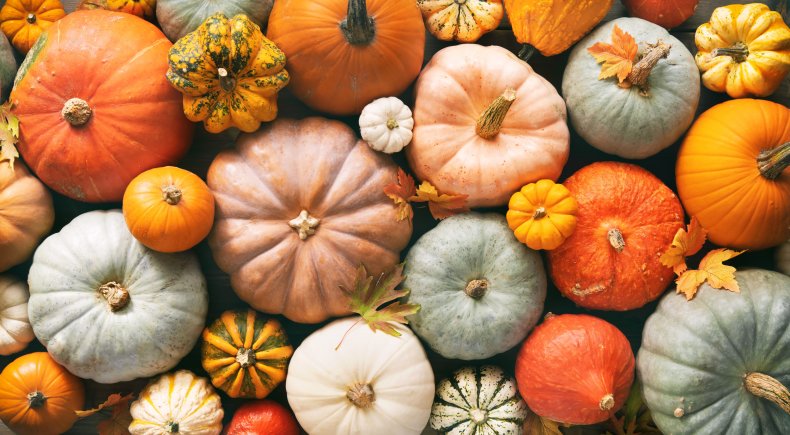 Squirrels, deer, rabbits and other critters will gladly take your old pumpkins off your hands.
You can use it to feed local wildlife by cutting it up into smaller pieces and sprinkling around your yard.
The seeds in pumpkins are especially good for foraging animals as they are believed to contain cucurbitacin which is frequently used to treat tapeworms and roundworms in livestock.
Make sure not to do this with your pumpkins if you have painted them as paint may be toxic to animals if ingested.
Donate It
If you don't want to leave it in your back yard for wildlife, you could instead try contacting local zoos, animal shelters, farms or community gardens.
They can take them off your hands and use as animal feed or for compost.
If you're not sure where to look, try checking the websites of pumpkin donation organizations like Pumpkins for the People which has been rescuing unwanted pumpkins since 2010 and distributes them to local organizations and compost centres.
Last year, they aimed to stop five tons of pumpkin from heading to landfill.
Check the website to find your nearest drop off point.