'Puppet Master' Producers Juggle Two Timelines After 'The Littlest Reich'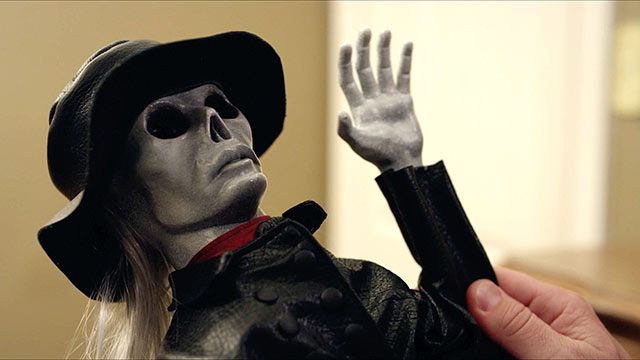 Now that Puppet Master: The Littlest Reich (our review) has been unleashed on the world, it's worth asking: where does the series go next? How do you top Nazi puppets slicing up a hotel full of people?
The Littlest Reich isn't like the Puppet Master Charles Band created with writer-director David Schmoeller in 1989. This different approach was part of the appeal for Band, producer of cult horror classics like From Beyond and Tourist Trap and founder of the straight-to-video empire Full Moon Features.
The Littlest Reich came about as part of a unique deal between Band and Dallas Sonnier of Cinestate, an Austin, Texas production company behind movies like Bone Tomahawk and Brawl in Cell Block 99 (both written and directed by Littlest Reich screenwriter S. Craig Zahler).
"They made some other cool movies and he had a whole other approach. His movies are a big departure from what I've made over the past 20 years," Band says of Sonnier's approach. The main difference? "I have a certain theme we've used: the puppets sort of became good after Puppet Master II. They were killing the bad guys."
In The Littlest Reich, the puppets were created by unrepentant Nazi Andre Toulon (Udo Kier), briefly seen in the 1980s committing hate crimes before he's killed by police. In Band's original series from the late '80s, Toulon (played by William Hickey in the first movie) is a French puppeteer on the run from the Nazis, who uses an Egyptian spell to animate puppets with the souls of his dead friends. Toulon isn't exactly a good guy—in Puppet Master II he sends his creations out to harvest brains—but he's more like a protector of ancient secrets than a mass murdering monster.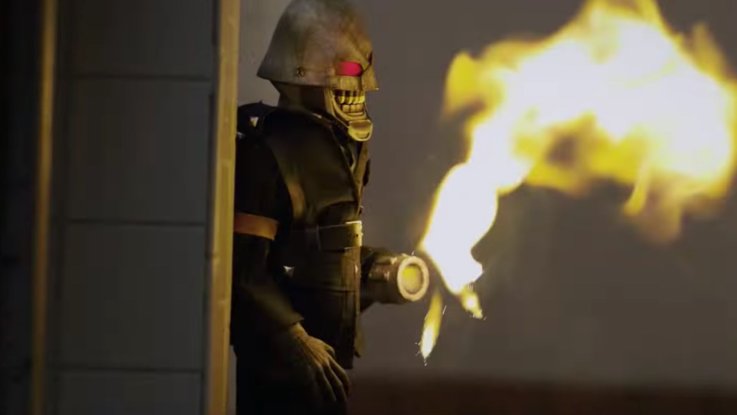 Band agreed to the new approach in part because it would allow him to keep making Puppet Master movies of his own, essentially splitting the franchise into two different series. One in which the puppets are good, the other where they're Nazis. Band turned down past deals in order to retain control the series.
"In the past they've been offering more for movies, but then I'd no longer be in the Puppet Master movies," Band says. "As a result of this deal, we are going to continue making our Puppet Master films."
Band began producing movies in 1975, starting with Mansion of the Doomed, one of Lance Henriksen's first roles. Throughout the 80s, Band would average seven movies a year, producing cult classics like Ghoulies, TerrorVision, Re-Animator and From Beyond. Simultaneously, Band began distributing to the home video market. Band's Wizard Video released The Texas Chainsaw Massacre, Zombie and I Spit on Your Grave to VHS.
But it was when Band combined the two, founding straight-to-video powerhouse Full Moon Features (Evil Bong, Trancers, Gingerdead Man, Subspecies), that he struck upon his most popular series with 1989's Puppet Master.
"I knew we had something cool, because I've been making exploitation movies since the late 70s, and prior to that we had some movies that did so well they went to series, even if they weren't designed that way, like Ghoulies and Re-Animator."
While Band plans to keeping making Puppet Master movies, a follow-up to his most recent entry, 2017's Puppet Master: Axis Termination, has yet to be announced. Cinestate hasn't announced a sequel to The Littlest Reich either, though they are planning to remake another Full Moon Features straight-to-video hit, 1995's Castle Freak.
For his part, Band is optimistic about the independent future of both Puppet Master timelines. "The two can coexist. There's no crossover really imagined right now," he said.
'Puppet Master' Producers Juggle Two Timelines After 'The Littlest Reich' | Gaming