Puppies, Fake Apps Among Scams Better Business Bureau Says to Watch for in Holiday Season
The Better Business Bureau (BBB) recently released a "Naughty List" of what it said are the top 12 scams of the holiday season.
The BBB warned consumers to heed caution these holidays, especially when it comes to emails and social media, as scammers are taking advantage of the pandemic-related surge in online shopping. The organization said discounted items, event promotions, job opportunities, donation requests and direct messages from strangers should all be viewed carefully.
Another red flag? Being asked to make payments or donations by wire or e-transfer, through third parties, or with prepaid debit or gift cards, the organization said.
Below is the Better Business Bureau's Naughty List:
1. Misleading Social Media Ads. You may see ads from small businesses or even ones that claim to support charities. BBB Scam Tracker frequently receives reports of people paying for items they never receive from such ads after they are charged monthly for a free trial they never agreed upon. Sometimes, consumers have received an item that is counterfeit or different from what was advertised. The 2020 BBB Scam Tracker Risk Report found online purchase scams were the most common cons reported and claimed the most victims. Check any questionable business profiles on BBB.org before committing to payments.
2. Social Media Gift Exchanges. This common scheme will ask people to exchange gifts, submit email addresses, or send money to strangers in order to "pay it forward." The BBB noted one specific example of a "Secret Santa Dog" scam, where you buy a $10 gift for your "secret dog." In all variations, the trick is "an illegal pyramid scheme," the BBB wrote.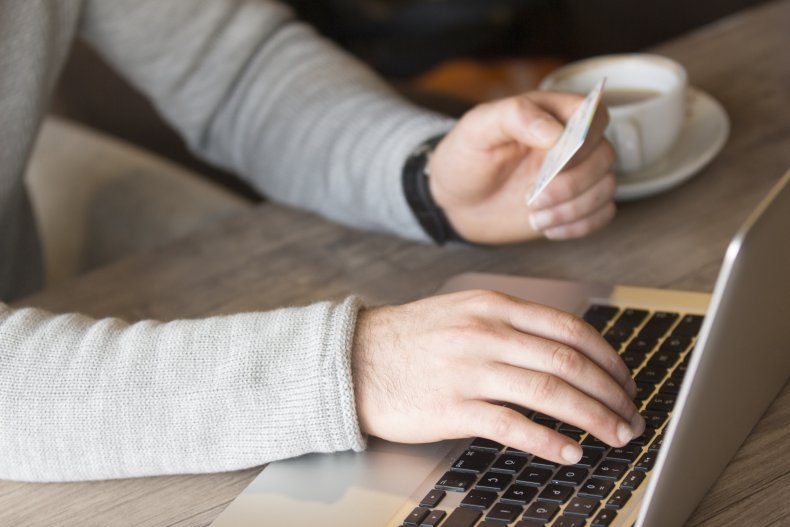 3. Holiday Apps. Always review privacy policies to see what information apps collect before you hit "download." Also, be aware that some apps that claim to be free can have hidden costs—or worse, malware.
4. Alerts About Compromised Accounts. This con involves people getting an alert claiming to be from Amazon, PayPal or even a bank. The supposed alert informs people their account has been comprised in order to collect information or funds. Remember it's always best to contact these businesses directly and not respond to suspicious texts, emails or phone calls.
5. Free Gift Cards. Scammers can also prey upon consumers by sending bulk phishing emails that request personal information in exchange for free gift cards, often while posing as legitimate companies. Always verify before sharing sensitive information.
6. Temporary Holiday Jobs. While plenty of businesses are looking for extra help around the holidays, you should be wary of employment opportunities that seem too good to be true.
7. Look-Alike Websites. Be cautious of emails containing links, even if the site in the link looks familiar. It could be a trap to trick you into downloading malware or sharing private information.
8. Fake Charities. "Donors are advised to look out for fraudulent charities and scammers pretending to be individuals in need," the BBB wrote. "Avoid impromptu donation decisions to unfamiliar organizations. Responsible organizations will welcome a gift tomorrow as much as they do today."
9. Fake Shipping Notifications. Scammers are increasingly taking advantage of the move to e-commerce by sending phishing emails. One new trick is trying to steal funds by asking people to pay fraudulent shipping fees.
10. Pop-Up Holiday Virtual Events. One scam that takes advantage of online events due to the pandemic involves criminals creating fake event pages, social media posts and emails about holiday sales. The goal is to ultimately steal your credit card details, so confirm with organizers before agreeing to any charges.
11. Top Holiday Wishlist Items. Whenever you come across a lower-than-usual price for a luxury item or, say, an in-demand toy that's sold out at every store, be extremely cautious. The deal could very well be the result of the item being a counterfeit.
12. Puppy Scams. Many families look to expand their households during the holidays with a four-legged friend. "However, you could fall victim to a pet scam, which is on the rise this year," the BBB warned. "Request to see the pet in person before making a purchase."