Stolen Puppy Returned After owner Emailed Jeff Bezos, Driver Banned from Making Amazon Deliveries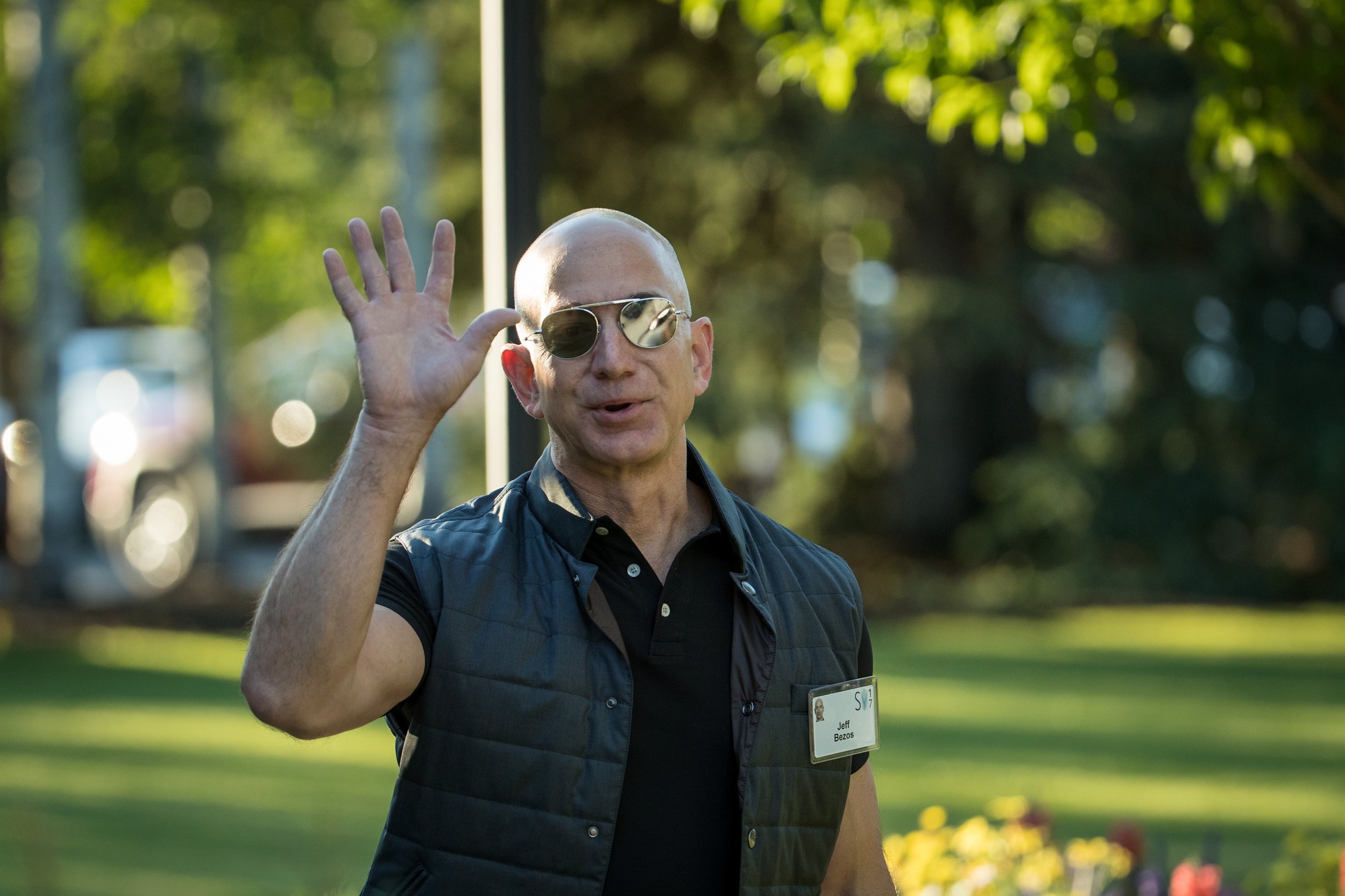 A driver delivering on behalf of Amazon reportedly stole a puppy while making a delivery in England. Fortunately, the owner was able to recover his dog—but only after he emailed the billionaire CEO of the company, Jeff Bezos.
Fifty-one-year-old Richard Guttfield told CNBC on Friday his black miniature schnauzer Wilma was taken by an Amazon driver who was dropping off a package of dog food—and that it was only after he emailed Bezos that he heard back from the company.
"My puppy went missing after an Amazon delivery and after an email to Jeff [Bezos]… we had someone who was amazing who tracked the driver and found our dog and brought her home," he told CNBC.
The driver—who technically did not work for Amazon but for a different courier company—has reportedly been barred from making Amazon deliveries.
"This is inexcusable and does not reflect the high standards we have for our delivery partners," a spokesperson for Amazon told Newsweek in an emailed statement. "We take these matters seriously and this individual is no longer delivering Amazon packages for the independent delivery service provider."
Amazon did not immediately respond to a request from Newsweek for further comment on the incident.
Guttfield told the BBC the whole incident has had an effect on the puppy. "We were absolutely desperate," he told the BBC this week. "We never [realized] how much of an effect losing Wilma would have. She's still not back to normal—it's like she's been drugged, she's not happy."
Guttfield told the British news service that police were investigating and also thanked a group called Dog Lost that helped him find Wilma. "We have had issues before with delivery drivers and you will always get a bad apple," Dog Lost founder Jayne Hayes told the BBC. "But the feeling of relief at finding a lost pet is like winning the lottery."
The Conversation reported in February that pet thefts were on the rise in the U.K., with more than 60 dogs are stolen in England and Wales each week. Fifty-two percent of dogs that were taken were stolen from a person's yard, it reported, citing data from the Pet Theft Census.