Purdue University Will Fire Faculty and Staff, Reprimand Students For Betting On School Sports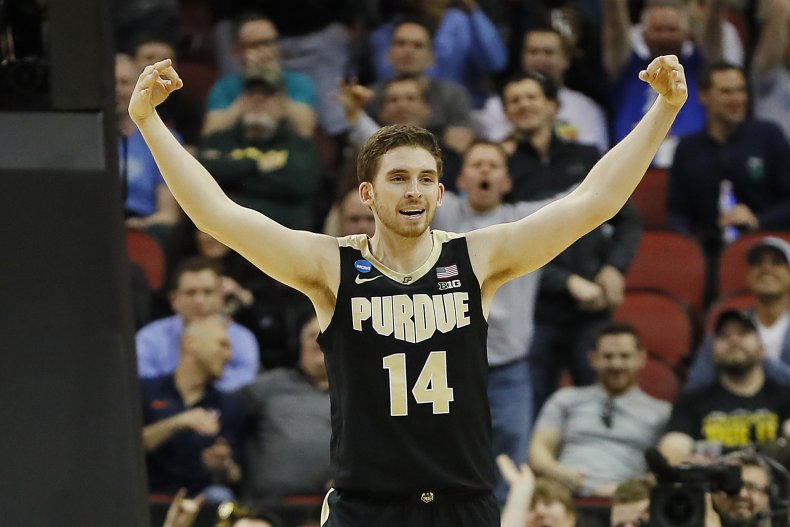 Sports betting will be banned for students, faculty and staff of Purdue University after a ruling from the school's Board of Trustees was announced on Thursday.
The policy, which also applies to independent contractors working for the university, is expected to go into effect ahead of the Boilermakers' football game against Iowa on October 19.
Sports wagering became legal in Indiana in September, but Purdue administrators feared the potential consequences that could arise if the school's students, faculty or staff decided to place a bet on Boilermaker athletic teams.
According to the Purdue University website, the policy "bans faculty, staff and non-athlete students across the university system from gambling on sporting events involving any Purdue teams, coaches or student-athletes."
"The policy was developed at the urging of some faculty members, as well as the Department of Intercollegiate Athletics, after sports betting became legal in Indiana earlier this year. The policy applies to wagers placed worldwide and online," the website reads.
The school stated that they could fire faculty members and reprimand the students who are caught in violation of the new law. However, no specific punishment has been outlined by the trustees about students, though the website states that the vice provost for student life and the dean of students will work with other school administrators to develop a suitable response for individuals who are discovered placing bets.
The law will make Purdue the second school in the nation to enact a policy on sports wagering. In September, St. Joseph University in Philadelphia, enacted an anti-sports wagering policy via their student handbook.
"The purpose of this policy is to establish Saint Joseph's University policy regarding sports wagering that reflects the values of the University and adheres to applicable National College Athletic Association ("NCAA") bylaws and rules, Commonwealth of Pennsylvania law, and federal law," the student handbook says.
St. Joseph's also states that the policy applies to "students, faculty, staff and members of the Board of Trustees," as well as independent contractors and their employees.
Currently, the NCAA prohibits anyone affiliated with the games or athletic department, including athletes, coaches and athletic support staff, from placing sports bets. When New Jersey was in the process of legalizing sports wagering in 2013, the NCAA removed several championship games from the state. In another attempt to remove sports betting from the college athletic atmosphere, the NCAA released three different posters with "Don't Bet On It" as the slogan.
Despite the current NCAA rules, St. Joseph's and Purdue have decided to take it a step further by implementing their own rules tailored to their university.
"Everybody that is here is here for one reason, that is education," said Student Trustee Noah Scott. "We are charged as a board to protect that environment."