Purges, Bloodletting and the Evil Eye: The Bizarre Case Notes From 'Quack' Doctors in the 17th Century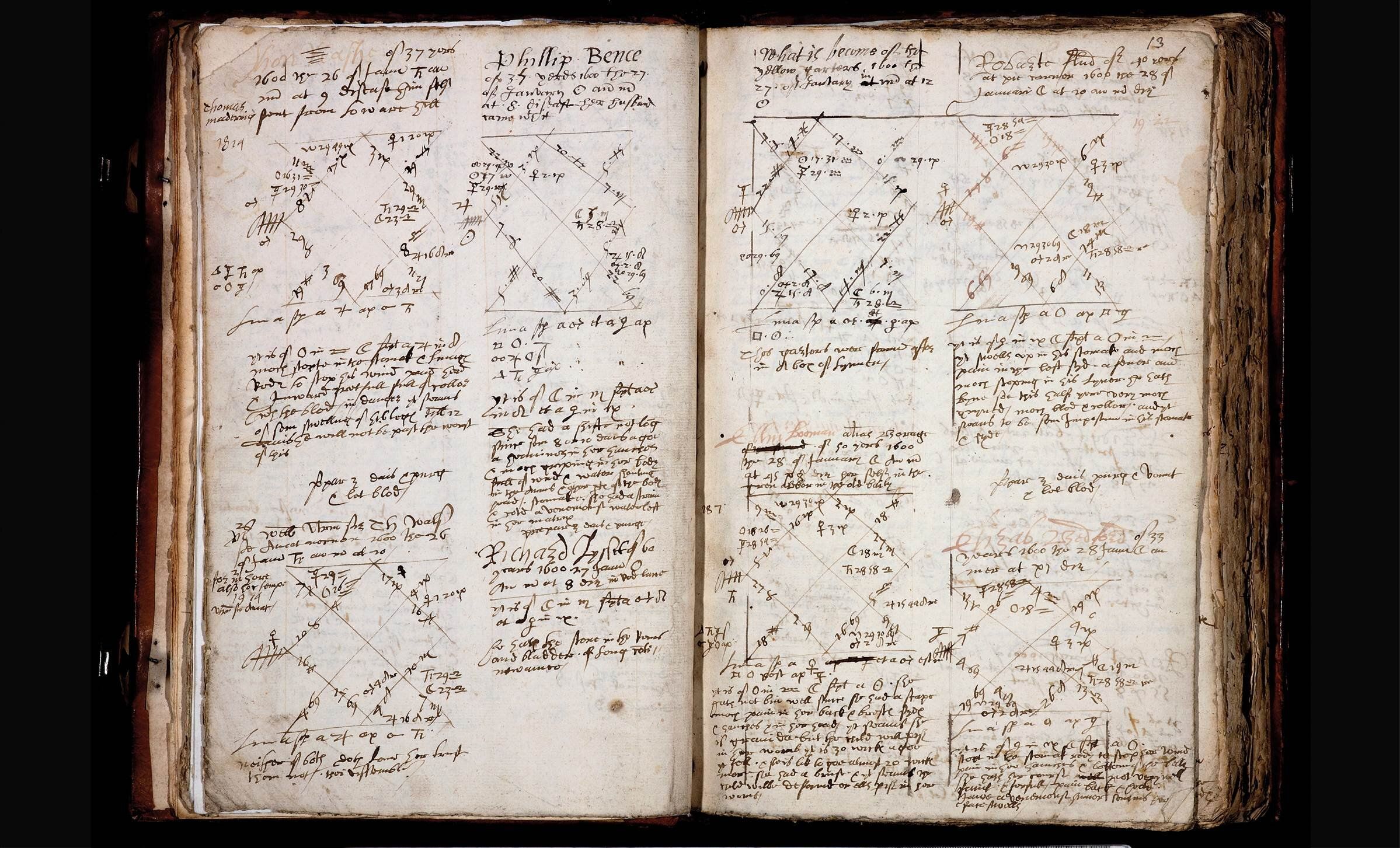 In 17th-century England, two astrologers-cum-physicians—Simon Forman and his protégé Richard Napier—built up a reputation for being able to diagnose and cure all manner of ailments, simply by looking to the planets and stars.
Fortunately for modern-day historians and aficionados of the arcane, the duo left behind a vast treasure trove of medical records detailing around 80,000 cases, which survive to this day within 66 leatherbound volumes in the University of Oxford's Bodleian Library.
But anyone attempting to read the original notes—which are written in the physicians' own hand—will quickly realize that they are often illegible. Poor handwriting amongst doctors is an age-old problem, it seems.
To address this issue, a team of researchers from the University of Cambridge that has spent the last 10 years digitizing the records, picked their favorite 500 cases from the archive and created transcripts to make them readable for modern audiences.
The notes tell tales of patients complaining about everything from lost animals and angelic visitations to bad dreams and bad marriages, as well as delirium, depression and lovesickness.
"Our transcriptions are the very tip of the iceberg: thousands of pages of cryptic scrawl full of astral symbols, recipes for strange elixirs, and details from the lives of lords and cooks and maids suffering with everything from dog bites to broken hearts," Lauren Kassell, from Cambridge's History and Philosophy of Science Department, said in a statement.
"It's taken 10 years to sift through, edit and digitize all of the cases of Forman and Napier," she said. "The Casebooks Project has opened a wormhole into the grubby and enigmatic world of seventeenth-century medicine, magic and the occult. Channeled through the astrologers' pens are fragments of the health and fertility concerns, bewitchment fears and sexual desires from thousands of lives otherwise lost to history."
As the team familiarized themselves with the seemingly impenetrable case notes they developed a knack for deciphering the handwriting, enabling them to create the translations, which include modern spelling and punctuation.
"Napier produced the bulk of preserved cases, but his penmanship was atrocious and his records super messy," Kassell said. "Forman's writing is strangely archaic, like he'd read too many medieval manuscripts. These are notes only intended to be understood by their authors."
Forman was a master of the occult arts who decided to pursue a life of healing after supposedly curing himself of plague in 1592. He founded a practice in London in which he used astrology as the basis for diagnosing and treating patients with disease—or indeed, helping them with a host of other problems. Perhaps unsurprisingly, he was seen by many in the medical establishment at the time as a "quack." When Forman died in 1611, Napier took over the popular practice.
When clients arrived, they would usually ask a question such as "what's my disease?" to which the physicians would respond by the reading the positions of the planets and the stars in order to determine a course of action.
"Recommended treatments are mainly purges, fortifying brews or bloodletting," Kassell said. "A purge, upwards or downwards, was induced by a potent concoction. Ill health was considered an imbalance in the body, corrected by expulsion of blood or bile."
But the pair prescribed even more unusual remedies for some unlucky patients, from the wearing of slippers made from pigeons that had been slit open, to touching the hand of a dead man.
Napier, in particular, had a fondness for using leeches to suck the blood of patients. When he found himself unsure of what to do, he sometimes asked advice from "angels," according to the records. The physicians also sold "counter-spells," incantations, sigils or blessed amulets to treat harmful or suicidal thoughts, which the duo considered to be the result of witchcraft or demonic visitations.
"The evil eye is in play throughout the casebooks," said Kassell, who suggests that giving the patients the opportunity to talk about their problems may have helped to boost the popularity of the practice.
"The approach taken by Forman and Napier may have worked as a form of proto-therapy," she said. "For example, many women talked openly about their sex lives and fertility fears."
She says that the latest transcriptions will make it far easier for experts and the public alike to dive into these fascinating historical records.
"Until now, scholars that ventured into the casebooks in search of notable names and anxieties and afflictions of the age found navigation to be grueling," she said. "Our vast digital project has changed all that, and will send future generations tumbling down the casebooks rabbit-hole."
"We encourage people to use the transcriptions as a taster, before plunging into the thicket of scribbles and symbols," she said. "The cases of Forman and Napier may well suck you in."