Purple Reign: Prince Performs at Star-Studded White House Party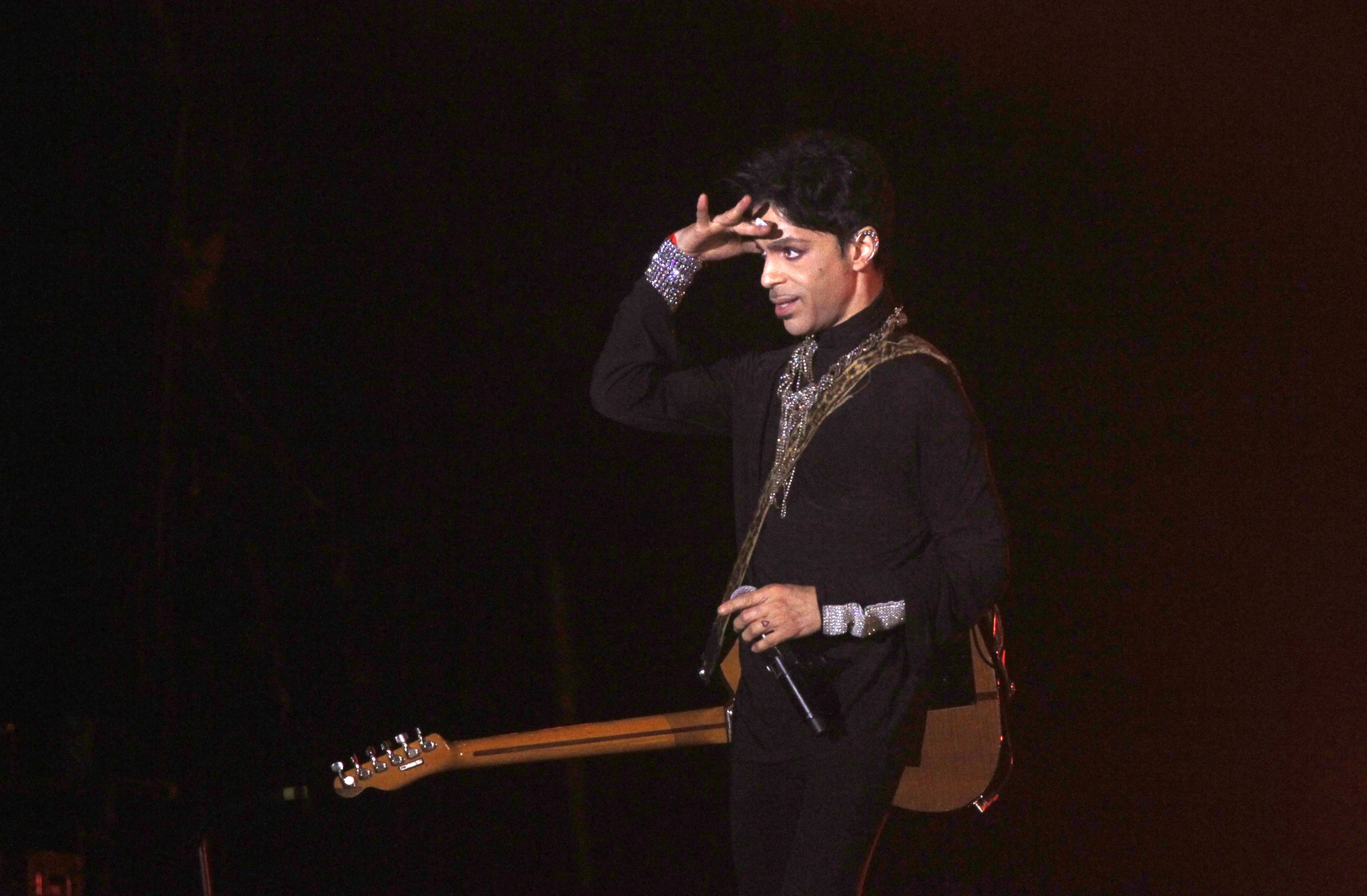 The instructions were simple. A handful of guests, celebrities and friends were told to don their finest garb, then arrive at the White House at 9 o'clock sharp Saturday night for an exclusive shebang courtesy of Barack and Michelle Obama. Rumors started going around. The hosts kept the details—including the purpose of the party and the entertainment that night—vague. Heck, the event wasn't even on the president's public calendar.
Looks like all the hush-hush planning paid off, though. Five-hundred lucky partygoers got down with the one and only Prince, who performed a career-spanning, two-hour set at the exclusive fete. As if everyone wasn't already partying like it was 1999, Prince then brought Stevie Wonder onstage, and the pair performed a duet of Wonder's 1970 single "Signed, Sealed, Delivered I'm Yours," according to Page Six. Doves everywhere cried, probably.
White House Press Secretary John Earnest said on Monday that the Obamas had shelled out money from their own pockets for the private party. He declined to confirm whether Prince had indeed performed, but the evidence is on social media thanks to the Reverend Al Sharpton, who tweeted: "Leaving the White House party w/POTUS and FLOTUS. Awesome to see Prince and Stevie Wonder on keyboards together. Unbelievable experience."
Other star-studded guests, including Angela Bassett, Connie Britton, Jon Bon Jovi, James Taylor and former Attorney General Eric Holder, also jived to Prince's sweet, sweet funk grooves late into the night, according to The Washington Post.
But, unfortunately, no word yet on whether anyone took the Purple One's salient advice and got crazy.