Push to Pause Gas Taxes Increases as Prices Surge Amid Ukraine Conflict
A bipartisan push to suspend gasoline taxes in the United States is underway as prices at the pump continue to surge amid the ongoing Russian attack on Ukraine.
U.S. gas prices were at an all-time high national average of over $4.20 per gallon on Tuesday as President Joe Biden announced a ban on Russian oil imports, a move lawmakers from both parties lobbied for despite it likely further increasing prices. On the same day, multiple efforts were underway to ease the financial burden by putting a temporary halt to gas taxes.
Republican Georgia Governor Brian Kemp said he was "confident" that an effort to pause the state's 29.1 cents per gallon tax would be successful, while Georgia's Democratic Senator Raphael Warnock has also called for dropping taxes to combat skyrocketing prices. Kemp previously issued a temporary suspension on fuel taxes after a cyberattack shut down a pipeline last year.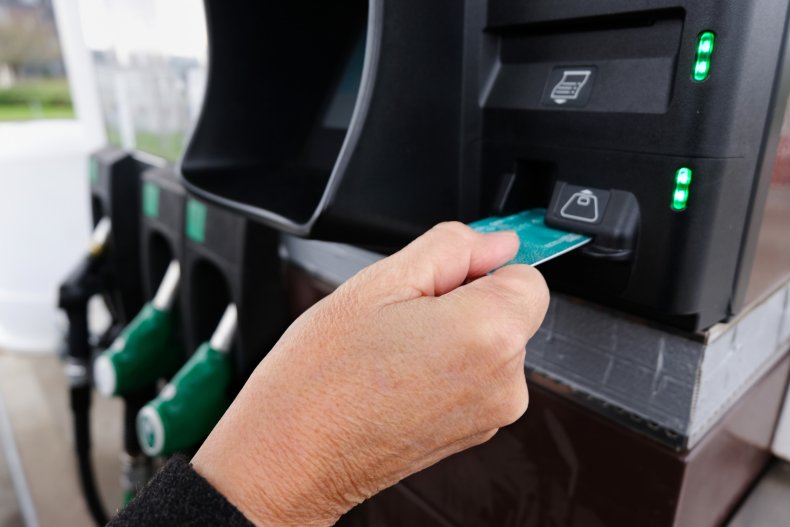 In California, home to the nation's highest gas prices at over $7 a gallon in some places, and the nation's second-highest gas tax at 51.1 cents per gallon, Republican lawmakers are calling for a six-month tax suspension. Democratic Governor Gavin Newsom has called for a pause on a gas tax increase planned for July, although some of his fellow Democrats have been less enthusiastic.
Lawmakers in New York, Massachusetts and Maine have also proposed gas tax suspensions. In Virginia, Republican Governor Glenn Youngkin has proposed lowering the state's gas tax by reversing the most recent increase, which would reduce the tax from 26.2 cents per gallon to 21.2 cents per gallon until July 2023.
State lawmakers from Pennsylvania, experiencing the country's highest gas tax at 57.8 cents per gallon, have proposed temporarily pausing the tax. Governor Tom Wolf, a Democrat, joined forces with four other Democratic governors to urge a suspension of the federal 18.4 cents per gallon tax in a letter addressed to bipartisan leaders in the U.S. House and Senate on Tuesday.
"Money saved at the pump translates into dollars back in consumers' pockets for groceries, childcare, rent, and more," the letter reads. "At a time when people are directly impacted by rising prices on everyday goods, a federal gas tax holiday is a tool in the toolbox to reduce costs for Americans."
The governors urged the leaders to support the Gas Prices Relief Act, proposed last month by six Democratic senators led by Mark Kelly of Arizona and Maggie Hassan of New Hampshire while prices were rising but much lower prior to the war. The legislation would place a moratorium on the federal gas tax through the end of the year.
"We need to continue to think creatively about how we can find new ways to bring down costs, and this bill would do exactly that, making a tangible difference for workers and families," Hassan said in a statement.
GasBuddy's Head of Petroleum Analysis Patrick De Haan said in a video on Tuesday that, while gas prices are expected to continue to rise, "the pace of increases will likely slow down" soon.
Newsweek reached out to GasBuddy for comment.