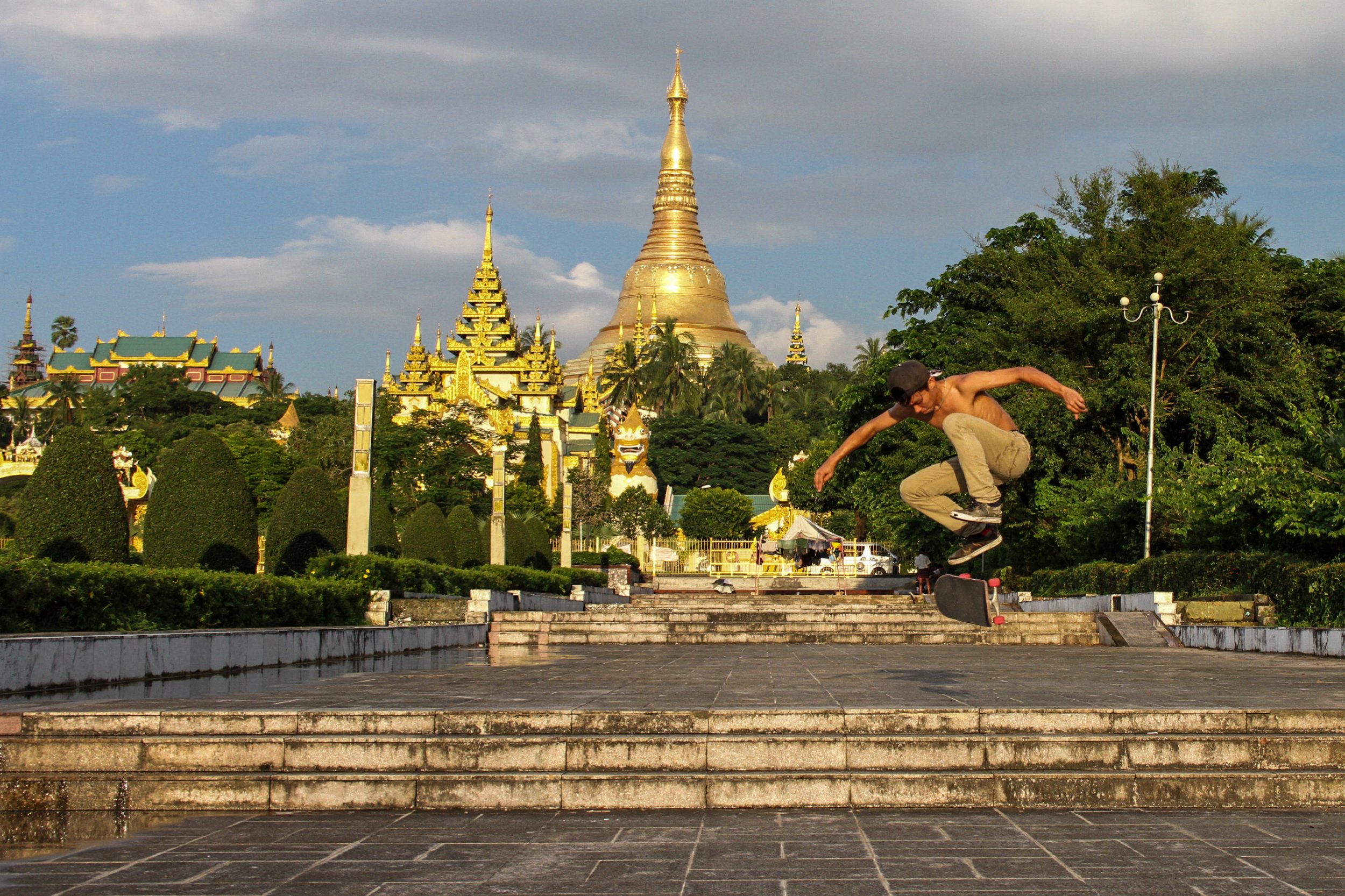 A skateboarding nonprofit group behind community-built skate parks in Jordan, India and Bolivia will soon bring professionally constructed ramps and slopes to Yangon, the capital of Myanmar.
The aim of Pushing Myanmar, the new project by the German nonprofit Make Life Skate Life, is to create the first free and community-built skate park in Yangon, home to more than 5 million people. In exchange for the city providing land for the park, Make Life Skate Life agreed to raise the funds and build it. Days before the end of the fundraising campaign, the $19,500 donation goal had been met.
In November, around 30 volunteers from areas such as India, the U.K. and Russia will arrive in Myanmar (formerly known as Burma) to build the concrete park with local skaters and residents. They're aiming to finish it by the beginning of December, Jon Chaconas, director of operations at Make Life Skate Life, tells Newsweek. Last year, the organization built 7Hills skate park in Amman, the Jordanian capital, and the park has since turned into a multicolored community hub for children, skaters and artists.
The skateboarding community in Yangon numbers around 100, and there are pockets of skaters all over the city, says Ali Drummond, a British skater and local project coordinator for Pushing Myanmar. In the absence of a proper park—a skate park built in Yangon in the 1990s was torn down by a private company in 2012, he says—the city's skaters currently congregate at a busy intersection underneath a flyover. While it's a functioning site, it's not enough.
"They have somewhere to come and skate, but the capacity doesn't meet the demand," says Drummond, who has lived in Yangon for five years and made documentaries about skateboarding in Myanmar, Youth of Yangon and Altered Focus Burma. "The current place [underneath the flyover] will act as a sister skate park to the one we build."
Pushing Myanmar worked with the Yangon City Development Committee—seen by some as a "Kafkaesque organization full of red tape," says Drummond—for five months to find a suitable spot for the park. The parks department ultimately chose the 3,229-square-foot location in Mya Lay Yon Kyaung Road in Yangon's southwestern Kamaryut township after rejecting several suggestions from Pushing Myanmar; it's close to where the skateboarding community is based.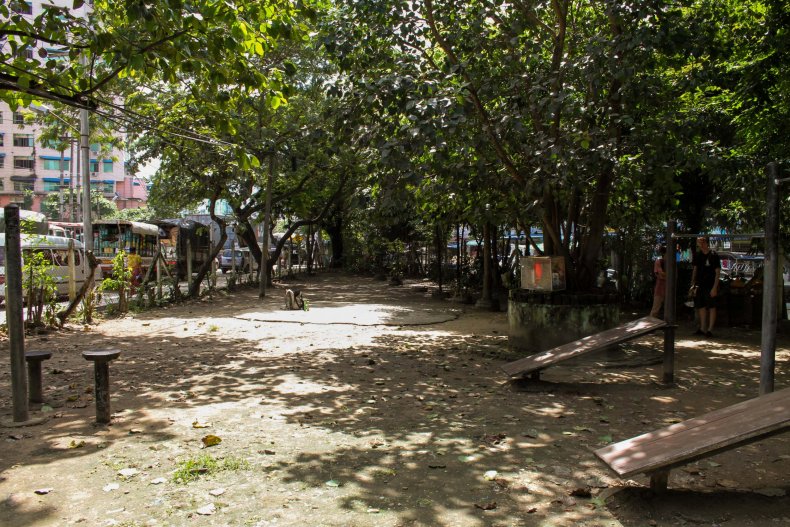 For skaters in Myanmar, "there's a bit of a negative image towards them, as there is around the rest of the world, a big stereotyped image," says Drummond. Still, as has happened in Jordan, Bolivia and India, Pushing Myanmar hopes to use the skate park to bring communities together, teach children how to skate and pass on skills and knowledge for building future skate parks. That's especially important in a city that lacks public space and extracurricular activities for kids, says Drummond. Nearly 30 percent of the population is under the age of 15, according to the Population Reference Bureau, a nonprofit based in Washington, D.C.
"It will definitely be a space to bring people together," says Drummond, adding that he hopes it will be a blueprint for many more parks in the city.
The organizers also hope the Yangon park will help Burmese skaters connect with those from nearby countries. Thailand and Singapore have some of the biggest skating scenes in the region, while Brunei and Vietnam also have skating spots, according to WannaSk8, an online atlas that maps international skate parks.
"Having a skate park is really going to be a venue for cross-cultural exchange," says Drummond.
Construction on the Yangon park is scheduled to begin shortly after Myanmar's landmark November 8 elections, the first to be held since a civilian government took control of the country after decades of military rule in 2011. While Drummond says "there's definitely religious tension" in the country, skating in Myanmar is open to people from all religious and ethnic backgrounds, and politics are rarely discussed.
"Skateboarding is a release," says Drummond. "I wouldn't say the skateboarders here are active or politically involved. They just go skating."