What Is the Southern Flannel Moth? Poisonous Caterpillar Could Cause Bone Pain, Skin Irritation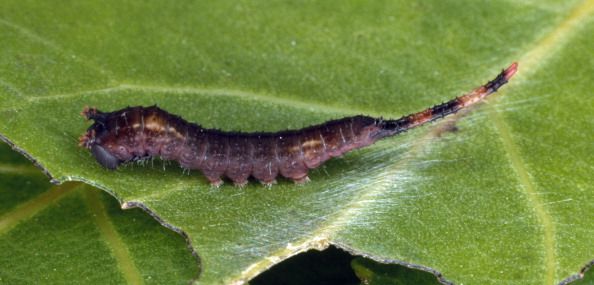 Beware of the puss caterpillars. A mother from Land O'Lakes, Florida, is now claiming that her son experienced extreme pain after coming into contact with a poisonous caterpillar.
Andrea Pergola said that her 15-year-old son, Logan, had brushed up against a caterpillar as he was doing yard work while picking up a tree branch, WFLA reported. The caterpillar stung him and left a red rash on his arm. The rash began to grow up to this arm, and eventually to his chest.
Pergola tried to rub garlic and an herbal remedy on his arm, but Logan began to get paler. Pergola's father was able to spot the insect and did some quick research on it, discovering it had venomous glands.
"We found out that this particular caterpillar has poisonous hair on it and also has venomous glands. And, since it appeared to be an adult, we knew the poison would be even stronger. We knew we had to get him to the emergency room," Pergola told WFLA.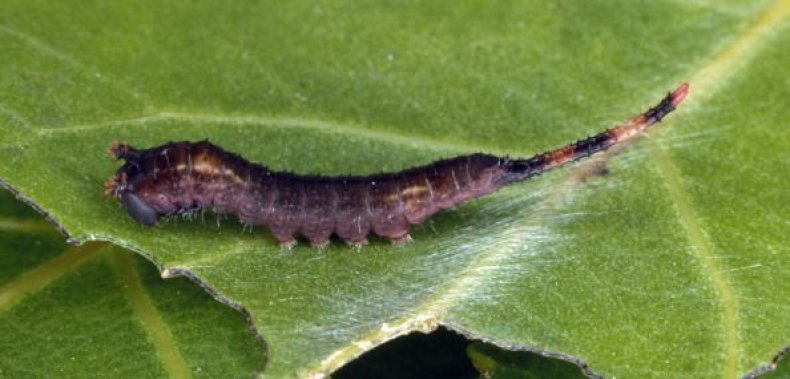 The caterpillar, known as the Southern Flannel Moth, or the puss caterpillar, is known to be the most venomous caterpillar in the U.S. and "can cause more pain than a bee sting," according to National Geographic.
"A puss caterpillar sting feels like a bee sting, only worse. The pain immediately and rapidly gets worse after being stung, and can even make your bones hurt," Florida entomologist Don Hall previously told National Geographic.
Pergola rushed Logan to a local Florida hospital where he was set up with an IV. In a Facebook post that has since been deleted, Pergola said Logan had become "lethargic" and lost a lot of color on his skin, CBS reported.
"Logan was in and out, really out of it, in a lot of pain. After about three hours, he finally opened his eyes and began talking to us. We had prayed over him earlier. I was totally focused on him and didn't want to panic," Pergola told WFLA. "We just wanted him to get better quickly."
Newsweek has reached out to Pergola but did not hear back in time for publication.
In the past few years, other people have come in contact with the puss caterpillar. In 2017, a 5-year-old boy from Florida came in contact with a puss caterpillar and also had to be rushed to the hospital, CBS previously reported.
What Is the Southern Flannel Moth? Poisonous Caterpillar Could Cause Bone Pain, Skin Irritation | U.S.