Pussy Riot Band Takes on Russia and Putin in New Political Art Project Based on Their Imprisonment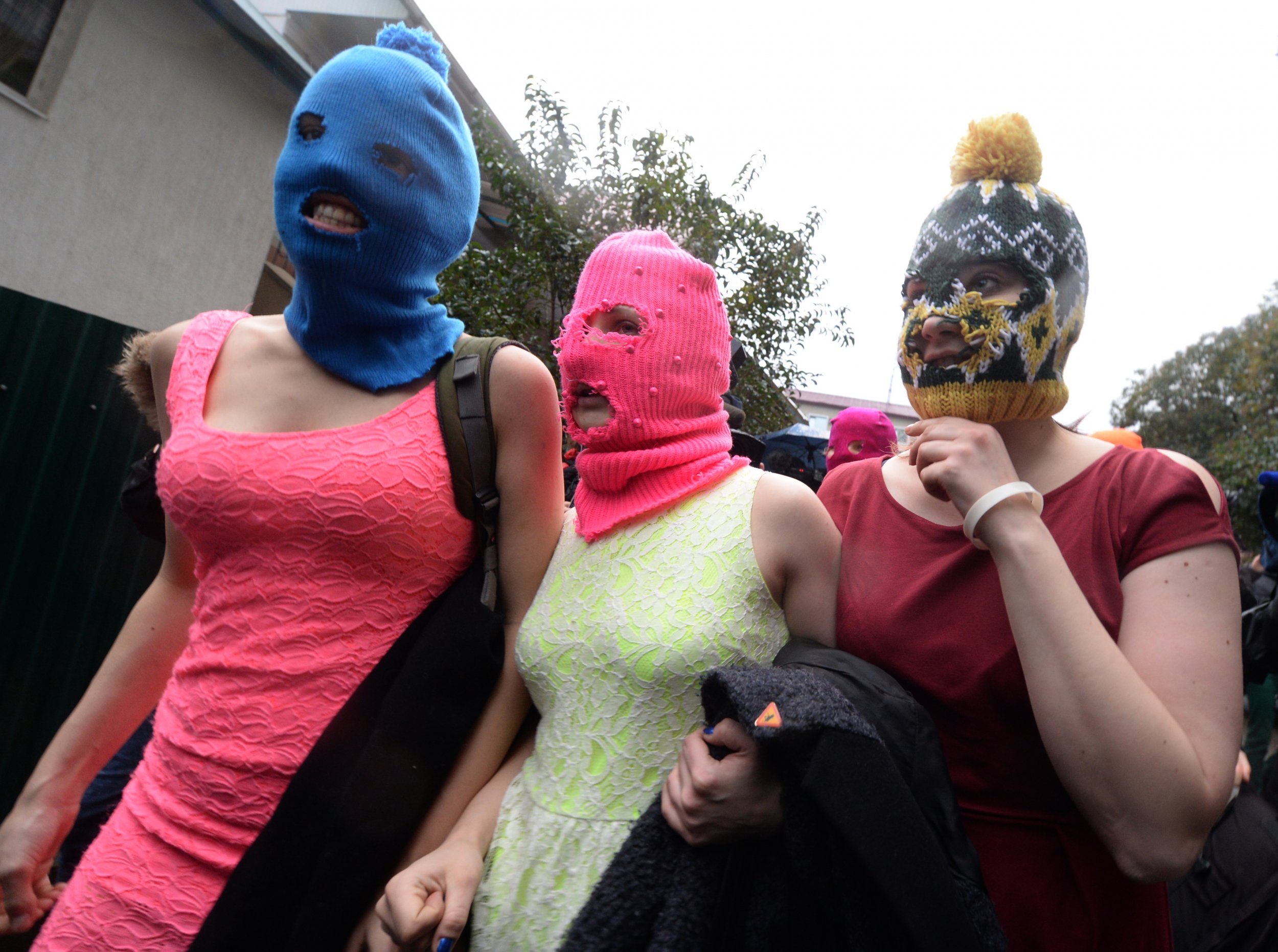 Russian punk band Pussy Riot gained notoriety when, in 2012, they were imprisoned for protesting Russian President Vladimir Putin in an Orthodox church. Starting this November, you may get to relive their experience yourself.
Teaming up with U.K. theater company Les Enfants Terribles, Pussy Riot has launched a Kickstarter campaign for an immersive theater show, Inside Pussy Riot, in which they will re-create the "epic ordeal" of their arrest, trial and jail time.
"We'll take you on a journey from the cathedral altar deep into the vaults of the Kremlin itself," said Pussy Riot co-founder Nadya Tolokonnikova in a statement. "Hopefully, this is a journey that you'll only have to make once in your life."
Les Enfants Terribles will be putting up the show in London's Saatchi Gallery with an intended run of six weeks. Tolokonnikova is scheduled to perform as herself in a number of performances, including opening night.
"Our goal is not just to create a breakthrough piece of theater," said Alexandrina Markvo, the show's producer, "but to develop something that can promote the cause of human rights protection, educate people about the problems in Russian legal and judicial processes and give audiences an idea of how fragile our seemingly safe society actually is."
Following their March 2012 arrest, which garnered international attention, Tolokonnikova and fellow Pussy Riot member Maria Alyokhina were convicted of "hooliganism motivated by religious hatred" and were each given a two-year prison sentence. They were released after 21 months, following Amnesty International's designation of the women as "prisoners of conscience."
Pussy Riot have continued to put on protests in the years following their arrest, despite public disapproval in their native Russia. The band is especially critical of the Russian government's handling of gender equality and LGBT rights, but in recent years they've also released songs in support of Black Lives Matter and critical of Donald Trump.
You can watch the promo video for Inside Pussy Riot below.