Pussy Riot Members Nadezhda 'Nadya' Tolokonnikova and Maria Alyokhina Detained in Sochi Ahead of Protest Performance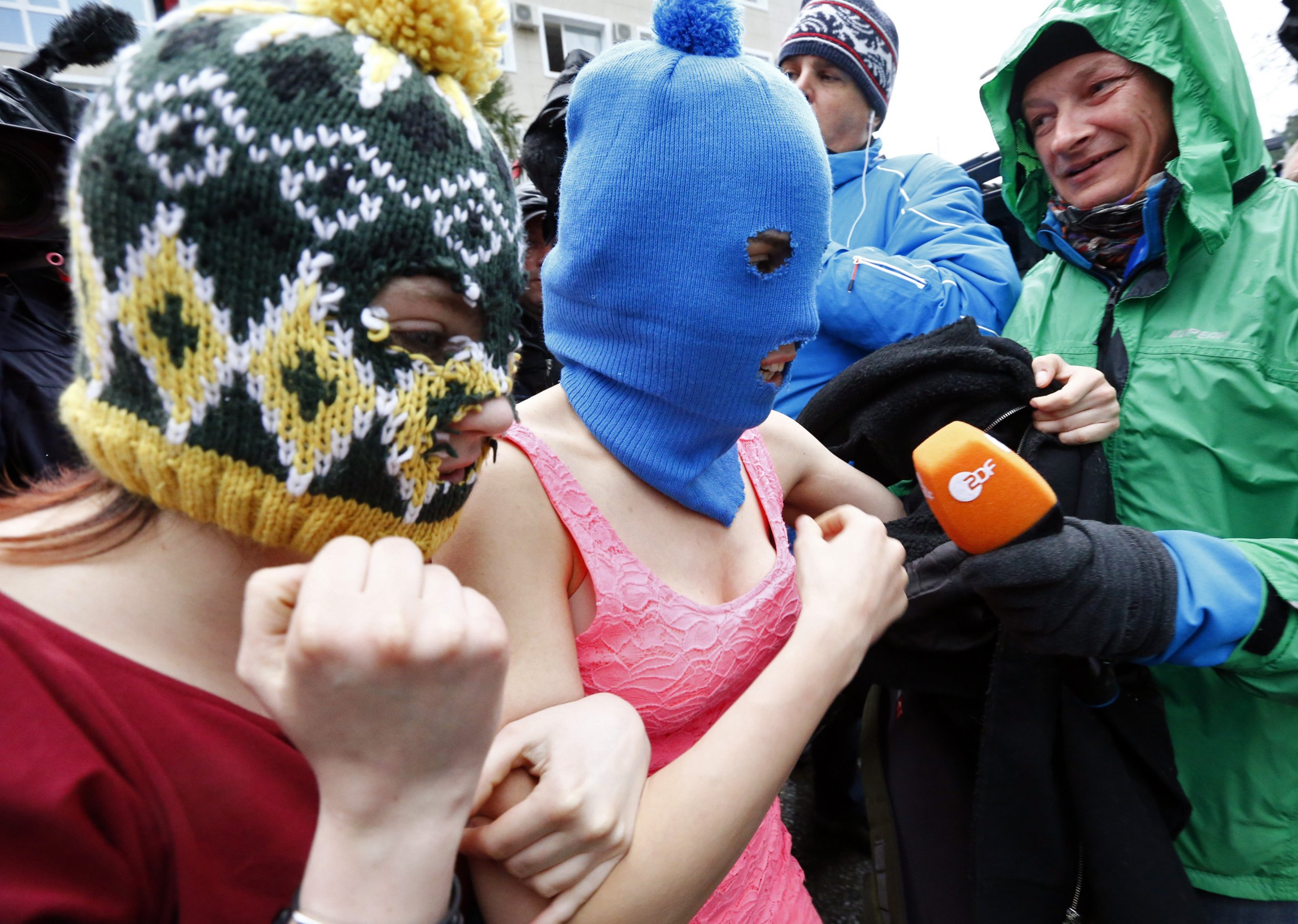 Nadezhda "Nadya" Tolokonnikova and Maria Alyokhina, the two members of the punk protest collective Pussy Riot who recently traveled to New York, said they were arrested Tuesday in Sochi, about 30 minutes from the Olympic Park.
The two women along with several journalists and activists were released several hours later without charges, the Associated Press reported. They were planning to record a protest song in Sochi, called "Putin Will Teach You to Love the Motherland," Tolokonnikova tweeted.
Tolokonnikova live-tweeted the pair's arrest, and posted a photo on Twitter of what appeared to be the inside of a police vehicle, in which she said her and Alyokhina were brought to a police station in the Adler district of Sochi.
According to translations of Tolokonnikova's tweets by the New York Times, the song they planned to perform was in protest of "the corrupt Olympics," the "suppression of freedom in Russia," and to the detention of environmental activist Evgeny Vitishko, who was recently sentenced to three years in prison for spray-painting a fence.
One bandmate, who gave her name as "Tank," told CNN that plainclothes officials stopped the Pussy Riot members while they were with several journalists. The officials detained them in connection with a theft in the hotel where they had been staying, Tank said. A manager at the hotel told NBC's Richard Engel that a "bag of cash" had been stolen.
Tolokonnikova and Alyokhina spent nearly two years in prison on charges of hooliganism, and were released in December. The pair were reportedly kicked out of Pussy Riot following their trip to New York City earlier this month, though it is unclear what the status of their membership is now.
Pussy Riot Members Nadezhda 'Nadya' Tolokonnikova and Maria Alyokhina Detained in Sochi Ahead of Protest Performance | World