Pussy Riot: U.S. Presidential Election Can Provide an Example to Russia's Patriarchy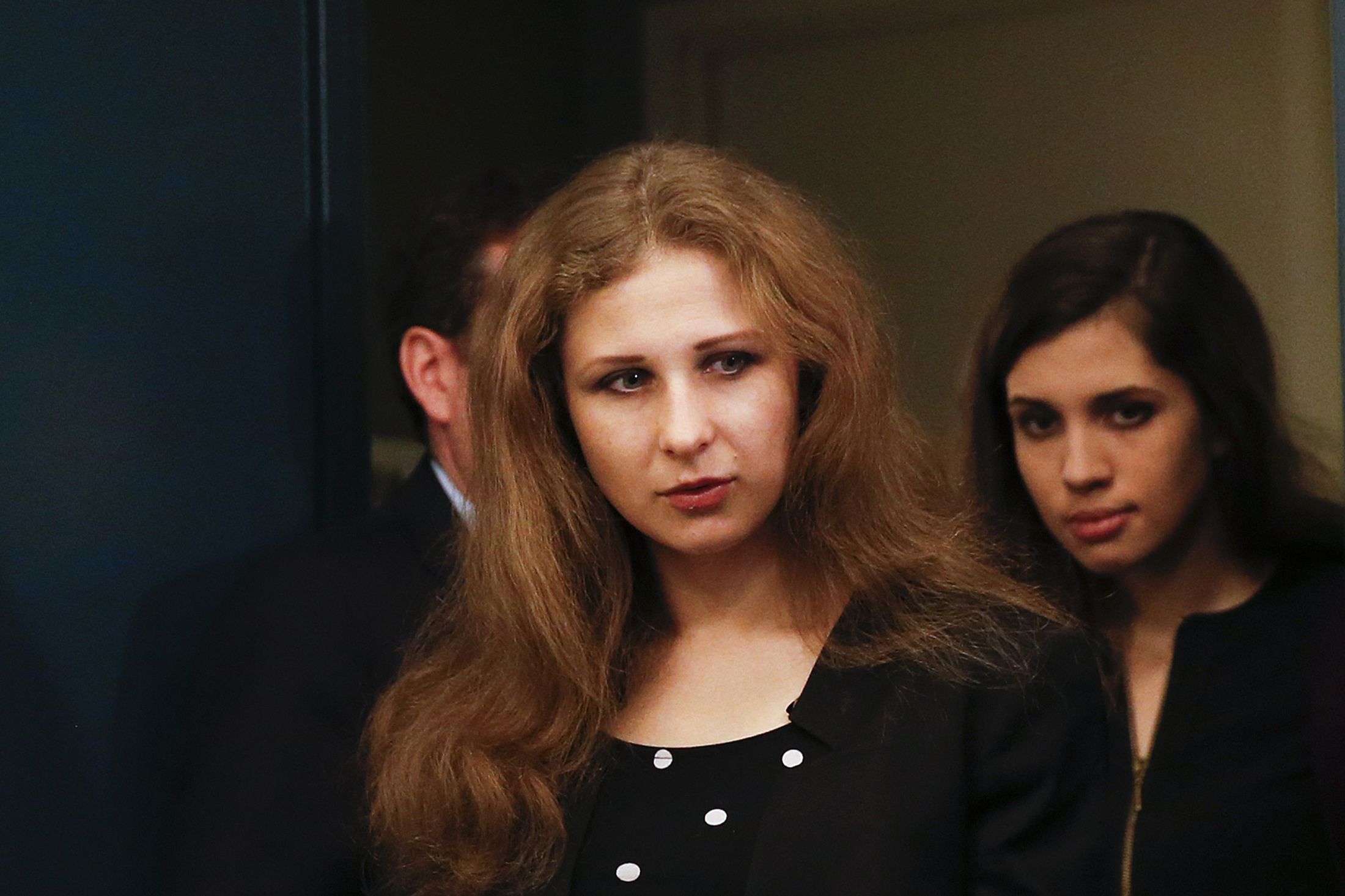 As we approach the United States presidential elections, it is starting to seem that America is ready for its first woman president. But in Russia, it's a different story: regarding the role of women in Russia and Russian society, we have not progressed at all.
In Russia there is only one problem with a woman role model. That is her absence. The concept of the "first lady" does not exist.
The personal life of Vladimir Putin is a taboo subject for Russian journalists. Even when, on occasion, Putin is asked about love, he never answers such questions directly. At the same time tabloids spread rumors about a supposed affair with famous gymnast Alina Kabaeva in order to make the image of the "macho president" all the more juicy.
The United States, on the other hand, still has Michelle Obama.
When Donald Trump made remarks revealing his attitude towards women, Michelle Obama spoke out against him. Bright, bold and poignant, Obama's speech is an example of the kind of response a presumptuous idiot can get if the country has women in positions of power.
A month ago Patriarch Kirill publicly expressed his support for the initiative of so-called Orthodox activists to ban abortion. The Patriarch and activists want to forbid women in Russia to have abortions because according to them abortions are equivalent to the "murder of children." But a single mother in Russia receives an allowance of $50 a month. Is it possible to live on this money? Obviously not. The desperate situation of women results in clandestine abortions and infants thrown in the trash.
Statements forbidding abortion and baby boxes where women can give up their newborn are made by men telling women how to live and what to do with their bodies. Women holding public office in Russia have shown support for these statements. Among them, for example, Russia's new commissioner of children's rights Anna Kuznetsova opposed abortion and previously expressed a belief in telegony, a debunked 19th century theory which claims that the uterus remembers former sexual partners.
The Soviet Union actively promoted images of women in its propaganda: the working woman, the woman in war, "The Motherland." In practice we see that the Russian woman became a "mother" but her image did not evolve further. In any setting beyond the kitchen or the line to buy sausages, she is imagined with difficulty.
In public service, politics, the army, the police and even business, a woman's value is judged by a patriarchal society that primarily treats her not as a competitor or colleague but as if in answer to the question, "What is she doing here?"
On television, in the best loved Russian shows, the main character is a woman who always stands next to a man. She is a simple Russian woman with a difficult life, cooking soup and waiting for her bad boy to return home. Businesswomen are usually antiheroes who contradict everything society is used to associating with the archetypical image of a woman: gentle, obedient, sweet and very simple. Consequently, to the audience, decisive and courageous women are women whose lives had something go wrong at some point.
Now the U.S. is making a historic choice; this is not the battle between women and men and politics. This is a fight between a woman politician who stands for equal rights and a fucking idiot who reduces political discourse to the idea that a woman cannot be anything but a doormat. If the next president of the United States is Donald Trump then the question remains open: Does America want a system where its women are considered second class citizens?
Maria Alekhina is a Russian political activist and a member of the punk rock group Pussy Riot.