Pussy Riot Member Detained in Moscow for Sewing in Public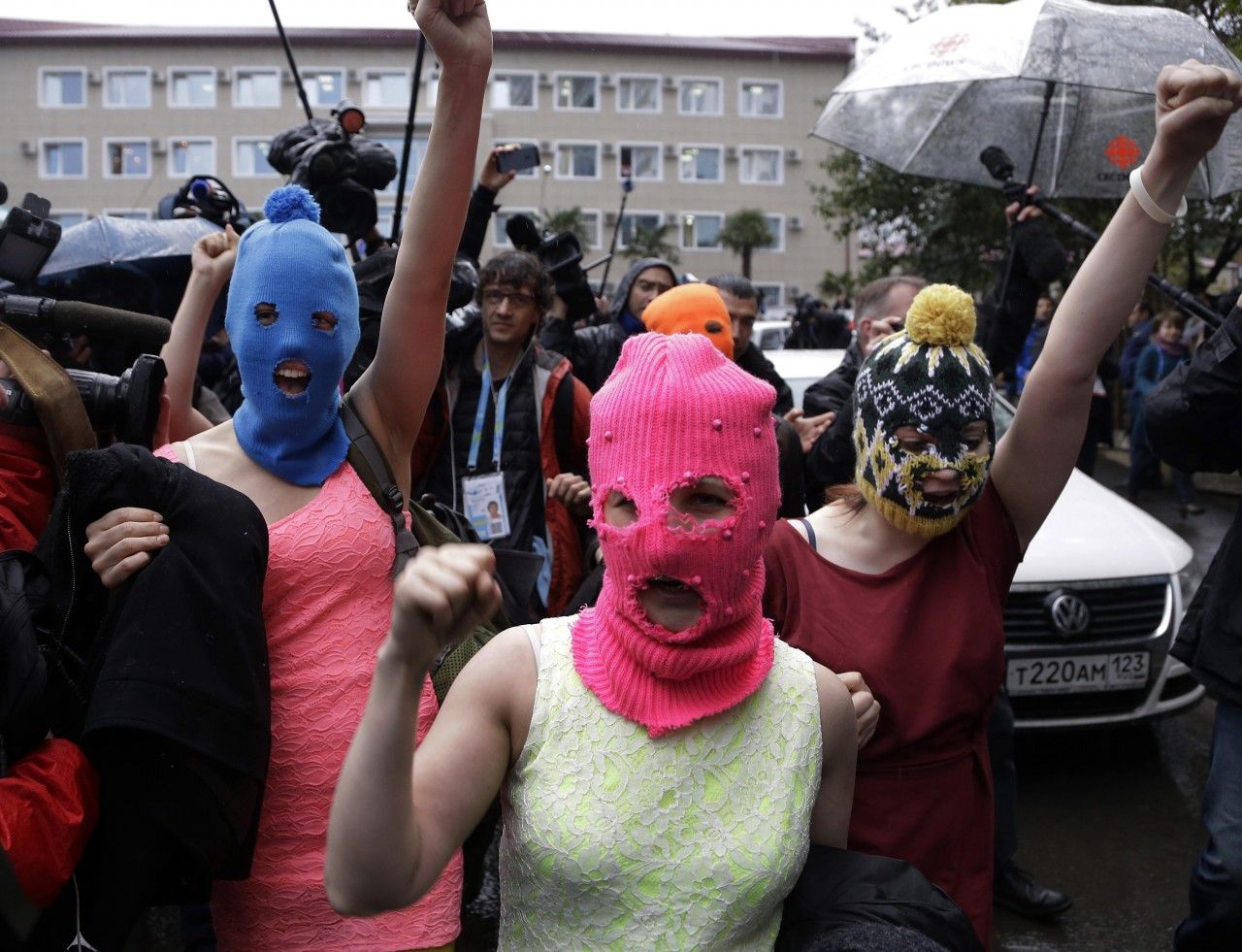 Nadezhda Tolokonnikova, a member of the punk band Pussy Riot who previously served 21 months in Russian prison for a protest held in a Moscow church, was detained by police Friday in the Russian capital along with another activist, Katrin Nenasheva.
The reason: They were sewing a Russian flag in public. The two had gathered in Moscow's Bolotnaya Square, just across the river from the Kremlin. Wearing prison uniforms, Tolokonnikova and Nenasheva began sewing the flag in an effort to call attention to how difficult it is for women to adapt to normal life after spending time in prison.
Nenasheva, a Russian performance artist, had spent 18 days on the streets wearing an old prison uniform as part of the protest. Tolokonnikova, who spoke to Newsweek by phone from a police station in Moscow, said she heard about what Nenasheva was doing on Thursday and decided to join.
The protest occurred on Russia Day—the national holiday commemorating the creation of the Russian Federation in 1992—and in a symbolic location. In 2012, a number of Russian activists were arrested and charged with taking part in a series of protests and clashes with police in Bolotnaya Square. "We decided to present our own image of the country," Tolokonnikova tells Newsweek. "Two girls in prison robes sewing a flag."
The performance didn't last long. Tolokonnikova says she sat in the square for three minutes before police agents approached them and told them to stop. "They said it was illegal to sew in a public space, that we should do it at home," Tolokonnikova says. "An agent said, 'It's not a concentration camp, but there are limits.'"
After refusing to stop, both Tolokonnikova and Nenasheva were detained and brought to a police station. After spending several hours there, they were released. They were not charged with a crime.
A spokesman for the Moscow police department told Interfax that the activists were detained for "committing a public nuisance."